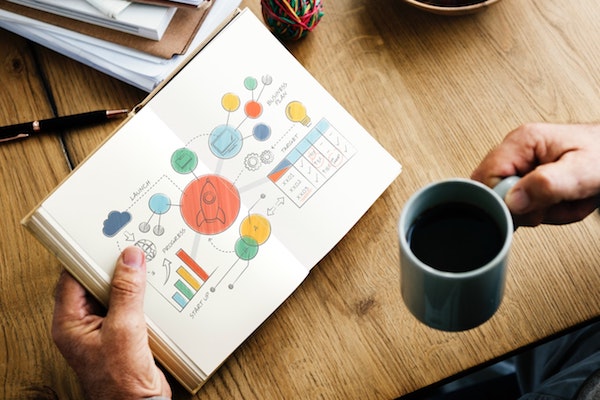 by Sara Khoudary, founder of Entrepreneurs of Success
In 2005, Gallup conducted a poll to see how many people would like to start their own business. The results showed that nearly 60% of adults would like to be an entrepreneur. In all likelihood, most of them never took the leap, but they should have, and may live with those regrets. There are a lot of good reasons to start a business, and the more people know about them, and how to be successful at doing so, the more they will take the steps to make that dream come true.
Being an entrepreneur is one of the most rewarding things you can do for yourself. There are very few people who ever regret taking the leap having started a business, but there are many who regret not giving it a shot.
There are a lot of things that push people toward considering entrepreneurship, and it differs for everyone. Some people want to break away from the monotony that may come with a 9-5 cubicle job, while others want to put their creativity to full use. No matter what the motivation is for considering starting a business, there are some good reasons to take the leap right now, including these five:
1. Efforts help you grow.
Working for someone, your growth tends to be controlled and restricted. Entrepreneurship is limitless to what you can do and achieve. The more you put into your business, the more you will likely get out of it. The sky truly is the limit.
2. Call the shots.
Entrepreneurs get to be their own boss, which is pretty darn sweet. You get to choose what you wear, your hours, where you work, your clients, and more. Having that kind of control over your work day, and ultimately your life, goes a long way toward happiness.
3. Passion to profit.
Not everyone chooses their business focus off their passions or what they love to do most, but the opportunity is there to do so. Some people choose it based on what will bring in a lot of money, which is still doing what you love, or providing you with the money to do what you love in the off hours.
4. Invest in yourself.
When you work for someone else, the investment is in the company, which is owned by someone else. When you are an entrepreneur, everything you do to grow your business is an investment in yourself. When the business grows, you grow.
5. Improve quality of life.
Being able to call the shots, do what you love, invest in yourself, and set your own pace usually means you will be able to improve your quality of life. Ask 100 entrepreneurs what makes them happy as a business owner and you are likely to get nearly all of them to say freedom, because of the way it improved their quality of life.
If you have a desire to own a business there is no better time than the present. Don't let another year go by without taking the leap. Instead, surround yourself by visionaries like you that will support you as you get started on your business so a year from now you are that much further along. You will be glad you did!
Many people with entrepreneurial dreams are afraid to take the risk to start a business. A helpful way to overcome this is by working with a mentor. A mentor knows the process and can help people navigate it to get started. They can also help with challenges and helping people be able to grow their business. Working with a mentor can help take the fear out of moving forward to start a business.
Sara Khoudary is founder of Entrepreneurs of Success. She is widely known as a leading authority builder with a passion for helping entrepreneurs – and their organizations – connect and grow. For the last 25 years, Sara has served as a trusted advisor to many entrepreneurs: developing and positioning them to be seen, dominate their respective industries, and land them in the Top 1%.