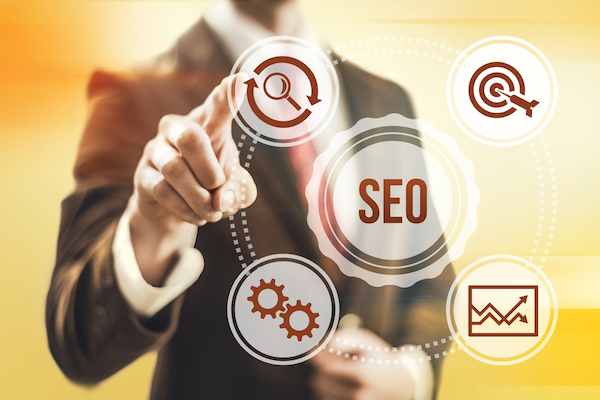 Every business these days has a website, but does that website come up in the search engines? If not, chances are you are missing out on valuable leads.
Let's get into the main ways that you can get found on the search engines in order to increase your business online.
What Is SEO?
SEO (search engine optimization) includes a few different mediums and approaches. First of all, there is on-page SEO, which refers to the optimization of the content of your web pages. Good on-page SEO includes making sure that your web pages utilize meta tags, meta descriptions, page titles, keywords, and internal link hierarchy. How you build and optimize your site can make a huge difference in the way that the search engines read and understand the content your site contains in order to rank it properly. A website that has not been optimized for SEO is like a car running at half power and driving on bald tires. Websites that are optimized for SEO get the most traction and rank within the search engines for specific keyword phrases.
Secondly, there is off-page SEO. This includes SEO techniques that are used outside of your website to help your website to rank on the search engines. According to Mimvi SEO Agency, the creation of outside links can help you to gain traction on the search engines for specific keywords or keyword phrases. This is accomplished by building links around keyword phrases that are relevant to your business and then posting this content across the web to point back to your website using specific keywords and keyword phrases.
Offpage SEO can be one of the most beneficial things you can do for your site, but it is also the most difficult and challenging thing to do. This is where using a company like Rank the Coast can be extremely helpful in that they specialize in creating off-page SEO links to help your website rank.
Content Creation
Ranking on the search engines is only possible via the words on the pages of your website, or other content out on the internet. Content is the key. Without it, SEO is not possible and won't garner any results. This means that a solid content creation strategy is pivotal in order for SEO to work. A content creation strategy starts with SEO keyword research. This involves researching the keyword phrases that people search for that relate to your business and targeting keywords that are less competitive but that bring in decent traffic volumes.
Once you have the keywords that you want to target, the next step is actually creating content (usually in the form of blogs) that is engaging to your readers but that also targets and is SEO optimized for the keywords you are targeting. This can be easier said than done as writing around a keyword phrase is an art and takes practice in order to make the content valuable and not come off as spam. This is where an SEO agency that provides content creation as a service can be extremely helpful and cost-effective in order to help you create the content your website desperately needs in order to capture the right audience.
Content creation should also be done on a consistent basis and isn't a one-time thing. Content should be created and posted as often as possible in order to give you the best chances of being able to be ranked on the search engines to help you gain additional traffic.
As you can see, on-page and off-page SEO paired with content creation is a solid strategy to help your business rank on the search engines.