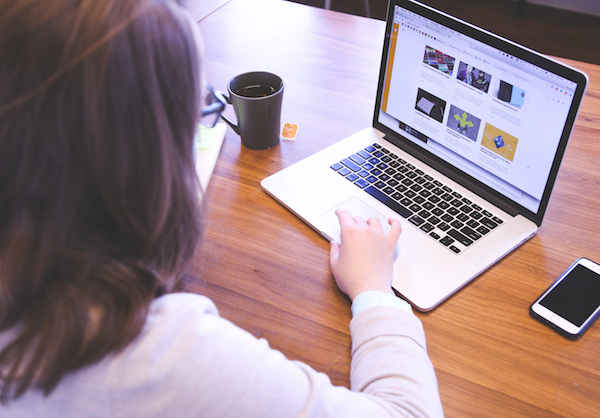 Content. There's so much of it and only so much time in the day to read it all. 
Actually, there's never enough time to read it all, so might as well disabuse yourself of any such ambition. 
However, it is possible to not miss important content on the Internet. We'll show you how.
Why is following the most recent news important? 
In the context of the COVID-19 pandemic, following the news provides a lifeline to knowing how life is going to shape up in the upcoming months. Knowledge about the pandemic, infection rates, vaccination rates and safety measures have a real impact on how people lead their lives and the effect on specific communities. 
Broadly speaking news covers a lot of topics – work, self-improvement, economy, health, politics and social issues. We're surrounded by the news everywhere we turn and people have a different relationship to news. 
Even meme-sharing sites such as Imgur provide running updates on major topics of the day. People pay attention, because they want to be able to speak with their social circles about topics, improve their lives and also be better at their jobs.
Why do we need to be informed? 
Staying on top of industry news and general headlines is essential for most lines of work anyway. This especially applies for jobs where digitalization has played a large part in reshaping how things are done. If you're in an office, chances are you need to constantly update your knowledge base to stay competitive. 
Journalists have to be aware about what's going on in the world and do research on headlines – a given for sure. Developers and other IT professionals are required to remain in step with changes in protocol and technological innovations. 
Marketers rely on social media listening and brand monitoring to steer a brand's marketing strategy in accordance with shifts in consumer behavior and what competitors are doing. Information is the key to excel in any situation.
How to never miss content?
With the swell and easy availability of information, a curious problem rears its head. How does a person stay informed?
More importantly, how does one do this day after day and not get overwhelmed by the volume of it all. Arguably, not a simple task, and we'll do our best to guide you through the steps towards the most efficient way to receive news. 
The first step has to do with curation. You have to…
Follow bloggers that discuss your topics of interest
The first piece of advice is a no-brainer to anyone who does research and keeps up with industry news or trends. A strong core of writers and sources keeps your fingers on the pulse of the now in more ways than one: 
Trustworthy information – consciously seeking out information from sites you've vetted is a guarantee that what you read is accurate and factual. Passively consuming any sort of media through social media algorithms and recommendations increases the risk of misinformation in the short run.
Seeing the full picture – depending on the selection of publications and experts you follow, you get a deep sense of what processes are taking place in an industry or field of interest. Major news tends to generate headlines across serious publications and writers are going to respond.
What you can do to make all the work here effortless is to…
Install RSS feed reader
We've told you the 'what'. Now it's time to discuss the 'how'. 
RSS is indispensable for the day-to-day of any office worker, who wants to boost their productivity in the long run. The current generation of RSS readers make access easy wherever you are. Case in point, Inoreader has a mobile app as well as a browser extension for fast capture, and users can access their subscriptions offline as well. 
You're empowered to curate your reading any way you see fit. Inoreader provides many options to tag and group feeds and individual articles, but it's filters and rules that make all the difference. Subscribed to a site with way too much content, but you want to receive the posts of only a single author? Done. If you're interested in only a particular topic, rules can help you receive only that.
Set notifications
Notifications are the next step towards receiving the latest news when they arrive. This is best used when following a developing story and time is of the essence. Turning on notifications creates a sense of urgency. Inoreader perfectly assists in this task, because it supports push notifications and with Rules, you can get a ping on important headlines matching your conditions.
RSS feed readers can also easily integrate with other platforms to save, email and message when an important article enters your feed. IFTTT and Zapier are indispensable in turning your RSS reader into a productivity tool as you can instantly forward an article to the office Slack or maybe even save it on your Pocket account, while getting a notification about it.
Google alerts
Old faithful. Tried and tested, Google Alerts keeps you up to speed on content that contains either a mix of keywords or a very specific phrase. Free to use, this service is a mainstay in the toolkit of any marketer performing brand monitoring or competitor research, but has great potential to follow a developing news story – a product launch, an event, a scandal, a new innovation, product reviews and so much more. 
What's even better, you don't have to worry about emails clogging your inbox as you can migrate all Google Alerts (and newsletters for that matter) to an RSS reader.   
Use voice assistant
Voice search and the use of voice assistants have consistently been on the rise in recent years – the trend driven by the sales and adoption of smart speakers around the home. Although the commands for voice assistants are still rudimentary, there's real opportunity to perform spur-of-the-moment searches for information. This particular method works for less complicated queries such as events taking place or yes/no questions, rather than more complex questions.