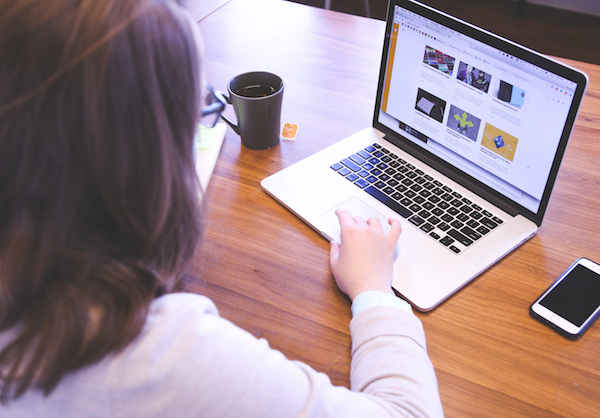 by Tamas Kadar, CEO of SEON
You've got a perfect idea, a business plan, and an online website. Now you're ready to start accepting payments for your fantastic new venture.
But not so fast! 
There's one thing you should know out of the gate, whether you're a new covidpreneur or an experienced entrepreneur with multiple businesses under your belt. And it's kind of bad news.
In fact, we were so surprised by it that we built an entire business to solve the problem. What we're talking about: the problem of online fraud.
Online Fraud: The Great Business Leveller
It doesn't matter if you sell T-shirts or SaaS. Whether you're building a multi-million dollar empire, or just run a casual side business. The fact of the matter is that at some point or another, somebody somewhere is going to try to exploit your business to their advantage.
This is what it might look like:
Transaction fraud:

your business processes payments from stolen credit cards. The real cardholder disputes the charge, and you have to pay it back, lose a sale, and must pay a chargeback fee on top.



Bonus abuse:

you offer a signup bonus or rewards for new users. Fraudsters flood your site en masse to collect the rewards without spending a dime there.



Affiliate fraud:

you create affiliate programs to bring more traffic to your site. Unscrupulous affiliates and influencers exploit them to trigger the rewards without delivering quality leads.



Account takeover:

your business lets users create accounts. Fraudsters do their best to find login details to wreak havoc.

Identity fraud:

your business must verify user identities. Fraudsters use stolen ID documents and create synthetic identities to fly under the radar.
And then there's all the fraud specific to different business verticals such as return fraud for online stores, multi-accounting for online gaming companies, and more.
Now, at this point you may be thinking: my business is going to start small, there's no reason why fraudsters would target me? 
This is, sadly, one of the biggest misconceptions: no business is too small for fraudsters.
Signs of Payment Fraud: What to Look Out For
For most new online businesses, the first telltale sign of fraud will be in the form of chargeback fees. 
A high chargeback rate means that fraudsters are purchasing goods or services on your site with stolen credit card information. These card numbers, by the way, appear freely on darknet marketplaces. 
The problem is that the legitimate cardholders will cancel the charges. If you ship products, by the time the chargeback is issued, you've already lost an item, and you need to refund its full price.
Worse than that: you will also be paying chargeback fees. You can of course contest the chargeback (it's called a dispute), but this is time-consuming, especially when you're trying to get a business off the ground. For most young entrepreneurs, it's easier to just suck it up and accept the loss.
But there's one more problem: if you get hit with too many chargebacks, the credit card networks (Visa, MasterCard), will put you on a high-risk list. This means the fee for processing payments will increase – and you could even be blocked from accepting their card payments.
How to Protect Yourself
Luckily, there exist enough solutions to ensure that you only accept payments from legitimate sources.
Spend more time on manual reviews:

not ideal for scaling, but you could ask users to give you more information about who they are. It will also slow down the checkout process, for the benefit of increased security.

Built-in fraud detection tools:

most payment gateways and eCommerce platforms will include some kind of anti-fraud check. You might need to enable it manually, for example with Shopify or Stripe.

Third-party fraud prevention solutions:

they may seem overwhelming at first, but these days, integrating a fraud detection engine into your website is easier than ever. You can do so via API, and at a very affordable price.
Then there's also an innovative way of understanding who you're dealing with: data enrichment. 
Put simply: it's about getting extra information about your customers, simply based on an IP address, email address or phone number. 
You can then get information such as: how recently was the address created? Are they using a VPN to connect? Do they have social media accounts attached to the email address or phone number?
A good fraud detection tool will also look at all that extra data and deliver a risk score, so you can automatically accept or decline the transaction based on that indicator. 
The benefits are numerous: data enrichment works in real-time. It requires no additional information from your users, and you can even do it from a Google Chrome extension. 
Education is Prevention
To sum up, one of the best ways you can protect your new business from fraud is to know about it in the first place. 
Better still, if you can embed protection against attacks from the get-go, you're increasing your chances of having a smoother operation in the long run. 
It may seem like an unnecessary precautionary measure, but the fact is that fraudsters will target your new online business at some point or another. Better be prepared for the when, not the if. 
Tamas Kadar is an entrepreneur and former founder of Central Europe's first crypto exchange. When his business was attacked by fraudsters, he pivoted towards fraud prevention. His latest company, SEON, now protects 5000+ businesses worldwide and just raised Hungary's largest Series A.