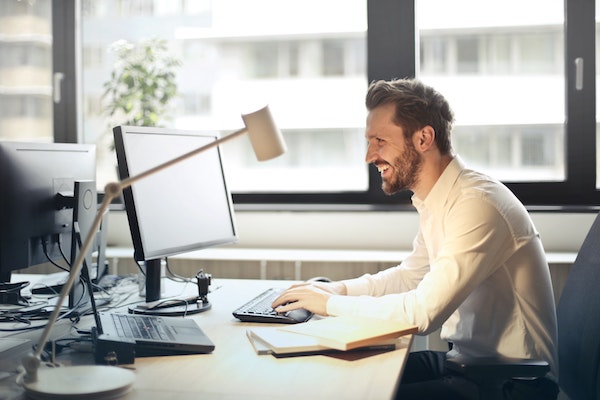 People launch side hustles for numerous reasons. Sometimes they're a much-needed outlet for those frustrated with their day job. But most of the time, they're brought to fruition out of the need and want to create more cash.
As such, it's no surprise that Hiscox's experts revealed 60% of budding entrepreneurs will make plans to upgrade their small gig in the future.
A few examples of side hustlers who changed their side gig into a successful full-time business include:
The CEO of underArmor: When 23-year-old University of Maryland footballer Kevin realized there was a demand for more comfortable, breathable undershirts during a workout session. He began creating new sports-worthy undergarments in his grandmother's basement.
After the first year in business, Kevin's company sold $17,000 worth of goods. Today, underArmour is worth billions.
The Cambridge Satchel Company: In 2008, Julie found a gap in the market to sell traditional satchels. With a modest budget of £600, Julie and her daughter designed and created bags at their kitchen table.
Following the appearance of their Cambridge satchels in high-end magazines, such as Italy's Vogue. The Cambridge Satchel Company had officially made it and gradually began to make millions.
Every successful business started somewhere. Those wanting and willing to turn their gig into something exceptional, such as a successful international company turning over thousands if not millions every year. Should start by looking at the three-pointers below.
1 – Research, Invest and Upgrade Indefinitely.
Suppose side hustlers are interested in making their part-time gig into a fully-fledged business. In that case, ongoing research and investment are compulsory.
After all, new tech, software, and gadgets are constantly being created for businesses. Some of which cuts costs, saves time, increases security, and streamlines processes.
And so, whether accepting a free trial for a new app that consolidates and simplifies accounting or investing in a POS system that's functional for tablet use yet sleek and stylish enough to have in store.
Researching and exploring new products and services that can upgrade your side gig into an official full-time business is vital.
2 – Create an Online Presence.
A website is an expectation for every business. Companies without a website risk appearing untrustworthy and unprofessional.
A professional company website will include the following:
Option to purchase products or services online or for customers to book a consultation
An appealing design with the businesses brand consistently threads throughout
Understandable content, images, and media conveying clearly what a company offers
A functional, user-friendly design
Mobile optimized to fit all devices
Contact page and social media links
Once the website is complete, it's time to begin expanding the business's online reach by:
Creating social media pages
Listing company details in online directories
and investing in pay per click advertisements
In doing so, a side gig owner will enhance their business's image, increase its brand awareness, and reach out to new customers.
3 – Manage Finances Effectively.
According to Entrepreneur, one of the biggest reasons businesses collapse is due to poor financial management.
Here are two areas to be mindful of when organizing a company's finances.
Setup a Business Bank Account.
By opening a bank account for the business, owners can view all business-related income and outgoings in one place.
In turn, it'll be much easier to record the business's cash flow for tax purposes and to check profit levels.
Source Funding.
Some side hustlers may prefer the idea of bootstrapping a business to success. However, others who want their company to progress in good time will need to begin investing from the offset.
Entrepreneurs may want to consider sourcing funding from the following:
Investors
Crowdfunding platforms
Savings
Government grants and bursaries
Credit cards or loans
Look for Services and products That Add Value.
While most might think it's important to watch every cent that comes in and out of the account and scrutinize every purchase. The key is not to be too strict on items that will add value to the business.
For example, a rundown retail space could deter customers from browsing the accessories and clothes on offer.
However, investing in new decor to make the shop more attractive and comfortable for customers to browse and try clothes on. Will enhance the customer's buying journey and increase the likelihood of sales.
"If you really look closely, most overnight successes took a long time." – Steve Jobs.
Turning a side hustle into a business will be challenging. But so long as entrepreneurs have the passion and willingness to learn and take calculated risks. Their dreams of a successful enterprise will emerge one day.