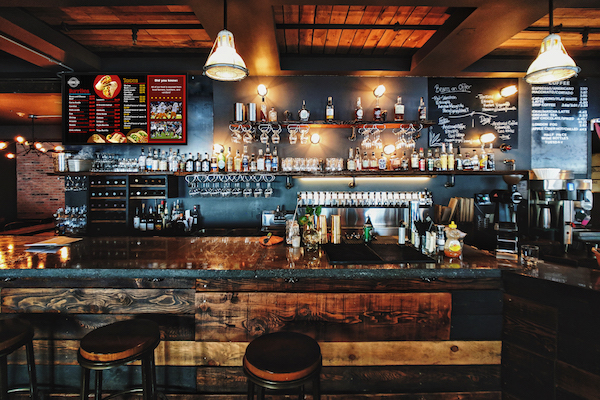 Static menu boards are commonly a source of headaches for restaurant managers. In addition to requiring manual updating, these traditional signs provide little information. Restaurants require digital technology to connect with their increasingly tech-savvy customers.
One of the challenges facing restaurant managers is maintaining brand loyalty. The stakes become even higher because 60% of new restaurants fail in the first year. Digital signage in the form of screens at the point of sale and digital menus can set you up apart from your competitors.
The reasons for adopting digital signage include:
1. Improve the Customer Experience.
Digital signage will enhance a customer's dining experience in your establishment. Firstly, digital signs will reduce perceived wait times. You can show engaging content like trivia, social media feeds, fun facts, and sports news. Similarly, QSRs can show what number a customer is in the queue. By sharing wait times in real-time, you will make your customers have more control of their experience.
Reducing wait times is particularly important for establishments experiencing sudden influxes of customers. The last thing any hungry customer wants is to be stuck in a long queue. You want to keep your visitors occupied with captivating content so that they don't perceive their wait time to be long in such cases.
Digital screens can also entertain your customers as they dine. You can run news, games, infotainment, music videos, nutritional information, and recipes. The entertainment will make your customers wait longer, raising the chances of making additional purchases. Additionally, engaging content will keep patrons coming back, which boosts customer satisfaction.
If most of your customers are millennials, it is time to remove any static posters in your establishment in favor of digital signs. This generation demands comfort and immersive experiences, which will easily be achieved with digital signage.
2. Quick Menu Changes.
One of the outstanding benefits of digital menu boards is the ability to make quick changes. You no longer have to print out new menus every time there are changes. Also, you will not disappoint customers who want a specific item on the menu that is no longer available.
Using digital signage software, you will easily edit your prices, update item descriptions and images. These changes will be updated instantly as long as there is an internet connection. Moreover, you can create different playlists, including happy hour menus, breakfast menus, special events menus, and lunch menus. These playlists can be updated automatically, depending on the time of day.
Digital menu boards also offer unmatched convenience to restaurant managers. You can make menu changes from any location using any device or web browser. Digital menu displays will also keep your establishment running more conveniently.
These digital solutions will also streamline the ordering process. Customers will arrive at the ordering counter knowing what they want, resulting in shorter ordering queues.
3. Upselling and Cross-Selling Opportunities.
Restaurant managers have been using cross-selling and upselling tactics with static restaurant menu boards for decades. However, digital solutions will ensure you enjoy increasing sales. Upselling involves the selling of an upgraded item that improves the quality at little cost. On the other hand, cross-selling is selling complimentary items, such as a burger and fries.
If you want to boost sales with these two techniques, you can use digital signage to:
Introduce New Menu Items.
Digital signage is a valuable tool when introducing new items to customers. To start, highlight the new items on touchscreens and digital displays. Secondly, use unique graphics and formatting to draw attention to the items. You can also run promotions, discounts, and deals for new food items and drinks.
Promote Limited-Time Offers and Daily Specials.
You can use digital signage to upsell the day's deals or special offers. For example, you can run captivating slideshows promoting your Christmas drinks. Brands like Starbucks typically place their seasonal offerings and front and center as they know their clients will pay more money for them.
Sell High-Margin Items.
Retailers are fond of digital signage because they can use it to promote high-ticket items. You can show videos of how the advertised item is being prepared to grab attention and influence purchases. Similarly, digital screens can promote combos of your best-selling items.
Stop Advertising Sold-Out Items.
It is typical for seasonal items to cause a frenzy until they sell out and you are left with a crisis. Instead of having your employees explain that the items are sold out to every customer, you can quickly update digital signs.
4. Connect with Customers on Social Media.
Digital signs allow for social media integration to connect with customers. Diners are increasingly relying on social media and websites like Yelp and Trip Advisors for research before going to restaurants. Therefore, you should encourage your visitors to interact with your brand on digital signage platforms.
A visual-heavy platform like Instagram can help you promote entrées and events. You can offer freebies to customers who will share their photos as they dine. Showcase selected images in real-time on your digital screens to excite your patrons as customers like to see their content displayed on large screens.
Similarly, you can showcase your ratings and reviews of various websites as your customers dine. Social media can manufacture a sense of community and help you build a loyal following.
5. Build Brand Identity.
In addition to good food, modern diners also value shared values. Subsequently, you should try and highlight your brand at every turn to build long-lasting relationships with your patrons. One of the significant benefits of digital menu boards is the customization and flexibility it offers. You can furnish the menus with your brand logo and a unique theme. Ensure that these customized digital screens are placed at your eatery's entrance to boost brand consistency.
A fast-food chain can personalize its digital screens across all restaurants. In this way, a customer will know precisely what to expect in your menu boards.
In Conclusion.
Digital menu boards can increase sales, attract customers, promote brand consistency, and reduce perceived wait times. Additionally, digital signage will make compliance with food regulations easier. You can display calories and other nutritional information for your visitors to make informed purchasing decisions. Compared to static signs, digital menu boards are easier to update and more convenient for busy managers.