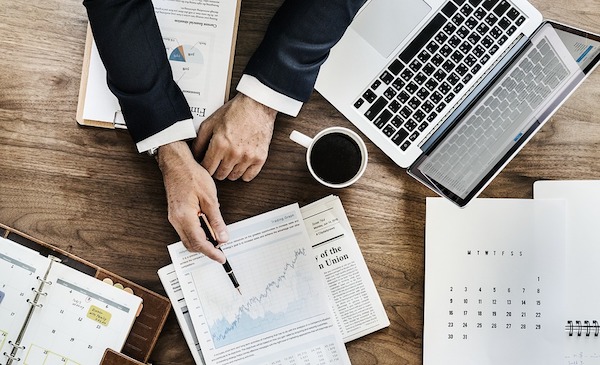 There are very few jobs as challenging as being the owner of a small business. As a business owner, your main goal should be spreading your message to the masses. A recent study found that over 58% of businesses in the United States have international customers. This means that companies in this country take expansion and growth very seriously.
Taking your business into new markets is no easy process. You will need to plan out this expansion well in advance to avoid mistakes along the way. Here are some signs you might notice when it is time to expand your small business.
You Are Running Out Of Space.
If you want to become a successful business professional, like Patrick James of Trico Group, you need to pay attention when warning signs that you need to expand surface. One of the main things you will notice when it is time to think about expanding is a lack of room in your existing workspace. As time goes by and your business grows, space can become a bit cramped.
Attempting to operate your small business in a space that is too small can create tons of problems. If you don't feel like you have adequate room, you will struggle to keep growing. Rather than allowing this lack of room to get in the way of small business success, you need to expand your business. Setting up a second or even a third location is crucial when trying to make your business venture more lucrative.
Before you start to expand into a new location or new area, take some time to do your homework. Taking the time to research the various commercial spaces available in a particular area will help you figure out which one is the best fit for your needs. If you are unable to find the information you need about a particular commercial space, be sure to contact an experienced real estate agent. With their help, you can easily narrow down the list of available commercial real estate in your area.
Consumer Demand For Your Products/Services Is Growing.
When first starting a small business, finding an audience for your products/services can be difficult. As time goes by, this will become easier. However, the more your audience grows, the harder it will be to avoid the need for expansion. When you start to get routine messages from consumers regarding new products or new locations, you need to take these requests seriously.
If there is an established demand for your business in a new area or you have an opportunity to expand the services/products you offer, you should take the chance to do so. Having success with this expansion will require both proper planning and the use of third-party vendors. Outsourcing some of the work involved in expanding to these vendors is crucial when trying to avoid getting overwhelmed.
Prior to hiring these third-party vendors, be sure to assess their reputation and experience. In most cases, you can find all of the information needed to vet a particular company online. Looking at the reviews a vendor has received can help you figure out if they are the right fit for your needs. Rushing through this hiring process can make expanding your business extremely difficult. This is why you need to weigh all of your options before making a decision regarding which vendor to hire.
Having Too Much Business Isn't a Bad Thing.
Are you starting to feel overwhelmed with the amount of business you currently have? If you and your team are having a hard time keeping up with rising consumer demand, then expanding is a great idea. Hiring more employees, opening a new location and outsourcing some of the work on your plate can help you greatly when trying to achieve a higher level of success.
Some business owners make the mistake of waiting too long to expand after rising consumer demand surfaces. This generally leads to a number of important tasks falling through the cracks. Consistently failing to perform for existing customers can be disastrous for your small business. This is why you need to realize the benefits that come with expanding. Not only will this expansion help you grow your bottom line, but it will also provide your customers with a higher degree of service.
Without an expansion, you run the risk of having to turn customers away. By turning these customers away, you are basically turning down money for your business. With some time and planning, you can expand your business and get back on track.
Don't Be Afraid of Change.
Expanding a small business can be a bit scary. Instead of shying away from expansion due to fear of the unknown, you need to persevere. When handled properly, a business expansion can help you add more money to your bottom line.