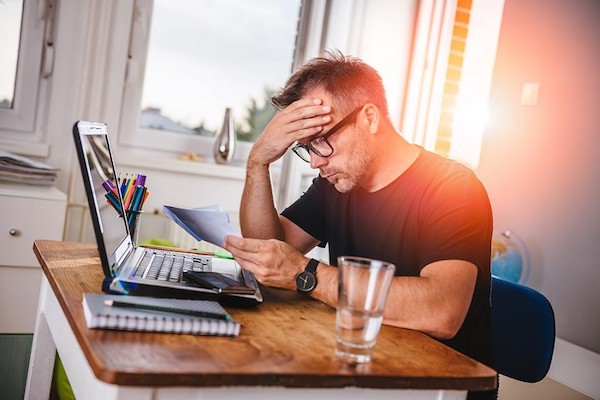 When people work remotely, they get some challenges to overcome. Of course, it's important to have successful solutions to work from home remotely efficiently. Nowadays, this question is very popular for many organizations, business companies, and offices because many firms work remotely due to the worldwide pandemic. We should say that it's not a reason for panic because it's possible to do it effectively just as you would sit in your office.
In this article, we have gathered the most important tools that can be helpful to increase the productivity of your company when people work from home.
1. Mobile Hotspot Is a Must-Have.
Needless to say, you need to have a reliable Internet connection when you work from home. If you want to have decent productivity without accidents when some people cannot work due to a slow Internet connection, every person on the team should get a mobile hotspot. In fact, these aren't expensive devices that can provide a Wi-Fi access point in your pocket to connect any device wirelessly. As an alternative, it's possible to use your smartphone as a hotspot – this simple feature is available on both Android and iOS devices. It means that your smartphone works as your modem – so it just drains the battery faster.
2. Remote Desktop Apps.
Thanks to this software, you can easily connect to your working computer that stays in your office, for example. It means that you sit at home just like you're working in the office at your computer. Using a Windows virtual desktop is a great way for office workers to work remotely without any complications that may appear with sending or copying data from one device to another when something can be lost or damaged. Of course, you need help from the IT department to set up this app properly. There are many various programs that can be installed on both Windows and Mac computers successfully.
3. Chat Applications.
When you're working remotely, you must communicate with all your team quickly, for example, to set a meeting or a video conference, or ask something important. It's possible to write emails, but it takes some time to wait until a person reads it and sends an answer. Using chat apps can solve this problem and provide normal conversation just when you need to say something to your team members. You can create group chats and send messages privately to every member. There is a wide selection of chat apps you can use to improve communication between your workers.
4. Screen Sharing Programs.
In many cases, it's simpler to show something to the workgroup instead of telling. Using screen sharing software, it's simple to show a desktop to other colleagues, so they can just see all things on your screen and watch as you're working on the home device. Even being at home, it's easy to show to team members everything just like they are sitting with you in the same office with you. Many chat platforms are available with a built-in screen sharing function, so choose from a variety of different programs to pick up a sharing software that follows your requirements and needs.
5. Apps for Video Conferences.
Of course, in some cases, you may need to talk to colleagues just like you're in the same office. It's possible to do it remotely with software for video conferences. You can set up various meetings and discuss all the needed important questions without leaving your home. It's very easy to hear the team members and see them just if you were together in the office. In fact, there are many various apps you may use for video conferences. Just make sure that every member of the team has a computer with a microphone and headphones. Of course, it's also possible to use a smartphone for a video conference, and talk to people easily even when you're outdoors.
As you see, there are a lot of useful tools that can be helpful for online workers. Lately, almost everyone got a challenge to work remotely, and we have to say it's not so difficult to do using effective apps and improving your work. Many people even realized they want to work remotely always. We hope our tips were useful for you.