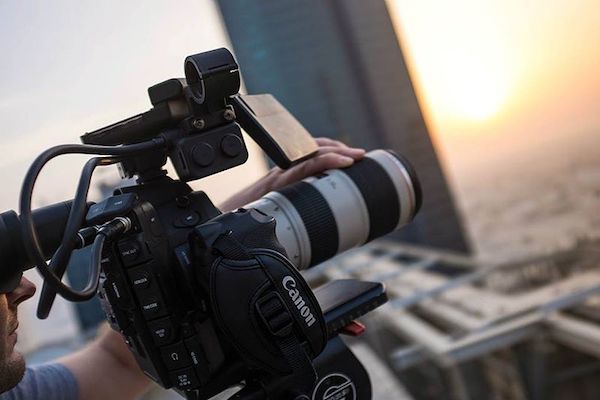 Video is one of the best ways to promote and get your firm's message across online. And with more and more video content being consumed every day, the opportunities are vast. Is your firm taking full advantage?
Whether or not you have utilized video up until this point, all credible marketing plans should involve some element of video. You can entice potential buyers with your firm's key selling points and tell people how your products or services can be of use to them. While this is possible with the written word, it is much easier to do in a video format.
Making your choice of video production agency.
First and foremost, take the time to have a look at several examples of your shortlisted agencies' previous work with clients. These should be easy to find for yourself – and if they are not, then this is a major red flag for the agency. Promotion is a video production company's bread and butter, and not actively promoting a selection of quality work is not a good sign.
Deciding which type of content to produce should also be something that your agency can help you with. One of your first jobs should be to sit down together and look at what it is you are trying to achieve from your video campaigns. To do this, the agency should want you to brief them on the ins and outs of your business, what makes it tick, and why your buyers buy from you.
Standing out from the crowd.
Video is more and more commonplace for promoting products and services online. While this creates opportunity, it also means that viewers' attention is more and more valuable, and difficult to get. In short, this means that you need your videos to be a rather good standard right from the beginning.
Because of this, there are a few no-noes to avoid. Ensure your agency does not plan to use generic content and common stock images that viewers will easily spot for what they are. Ask your agency what the options are for fully customizing your content – and the costs associated with that.
Another consideration to make in terms of your chosen agency's skills are the original graphics they can produce for your firm. How much content will they need you to provide, and how much will they be able to produce for themselves? And if you choose to do animation, will they be able to provide animation video productions? View some other sample videos to see how seamless the editing is, and how the storylines flow. Do the videos engage you as a viewer, or are people likely to tune out only a few seconds in?
Get your agency with the program.
It is vital that you can work with your chosen agency, and your chosen agency can work with you. You will need this level of collaboration to be able to work together and produce cutting edge content that will enable your firm to stand out from the crowd. To help with this, try to find an agency that has some past experience with firms in your sector.