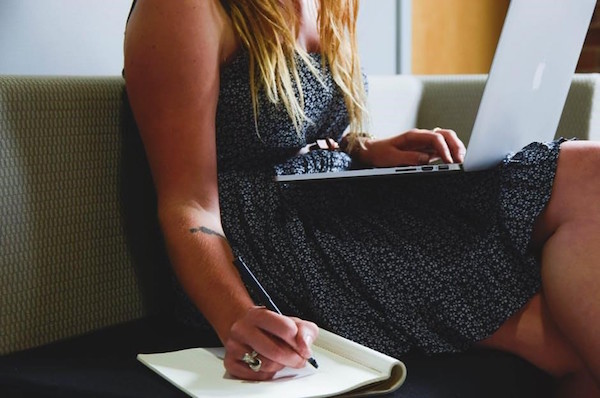 So, you've finally made the great decision to get your writing out there. Congratulations! You're on your way to the world of publication and promotion. After all the grueling hours and toiling away page after page, you've finally finished your work. But, now, it's time for the hard part.  
It might sound strange, but writing and editing are only half of the process if you want to be a writer. It doesn't matter if it's fiction, business, or blogging, the road to promoting your work is necessary to gain readers. And, what good is any form of writing if it doesn't get read?  
Sure, it's intimidating and frightening to get your writing read and criticized by people you don't even know. But, that's the tradeoff of being a writer. Besides, feedback and criticism are great ways to get some traction as a professional writer. 
Excellent works worth reading, like content from thewritersblok.com, are perfect examples of writing that can be promoted quickly. However, you'll have to remember that it takes some time to create these types of pieces. It can take even more time to promote them. It isn't uncommon for works published long before to only gain popularity years later. For instance, Emily Dickinson's poetry was only recognized after her death. But, you don't have to wait that long to get some promotion for your works.
You're already a writer, but there are other things you need to know to promote your work. And, some of these methods might be outside of your wheelhouse. However, you'll have to be adaptable to learning new things. Besides, after some getting used to, you'll be a pro at it.
So, if you're ready to promote your writing, get started with this article.  
Make a website or a blog.
Nowadays, making a printed portfolio of your works is outdated. A website is the best way to show off your writing skills through blogging, and it's also effective for keeping people updated on your projects. And, if you're selling any published books, a website can be convenient.
Another fantastic advantage of a website or a blog is that it doubles as a business card. It's an excellent opportunity for others to contact you if they're interested in working together.  
Use social media platforms.
Promoting your work through social media is an effective tactic, too. Most people are on social media, and if you can catch their attention through promotional posts, you can grow your following. Creating a social media page for your pieces can make your name and works more recognizable.  
You can also use some social media marketing tools to help you out. For instance, you can make previews about your books or other works. Having others review and recommend it can also be helpful in the long run.  
Include your links to your e-mail signature.
Use your professional e-mail to promote your works through your e-mail signature. Adding a link to your website or blog can catch anyone's attention. Just make sure it doesn't make your e-mails look too spammy. Keep it direct, professional, and natural to draw their attention. 
Publish some works for free.
Publishing works for free is a genius way to get people interested in you as a writer. New books or publications from a relatively unknown writer can get some recognition, but the hard reality is that it's rare. Getting your work published will require some credit for how you write and your identity as a writer. Publishing some free works online will allow people to see how well they like your pieces. If you can build a following who love how you write, the chances for you to sell your works can increase.  
Conclusion.
There's nothing wrong with writing for yourself or as a hobby. But, when it comes to promoting and publishing your works, it's essential to consider many factors. As a parting piece of advice, competition is also heavily saturated, and with the Internet, there are numerous writers in the same boat. But, instead of taking it as a menace to your writing career, network with fellow writers and get that tit for tat promotion, too!