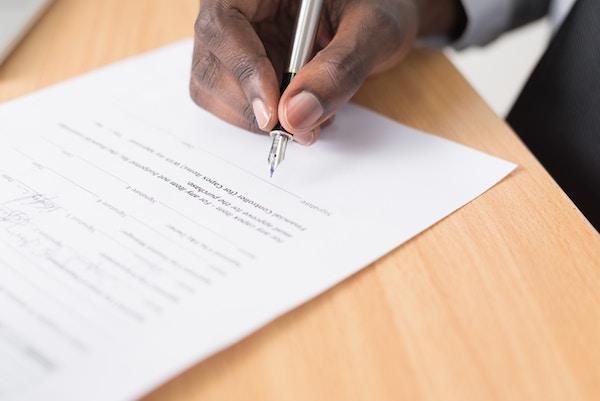 After all those years of effort starting, building up, and running your HVAC business, you've decided that you either want to move on to another venture, retire, or at least semi-retire that bit earlier and live your life a little. After all, what you've been building all these years is not just your daily livelihood that paid the bills and (mostly) put the kids through college, but an ongoing healthy business and a very valuable asset.
Whatever the reason you're deciding to sell, there are a lot of things to consider if you are going to leave your pride and joy (and the people you employ) in the right hands, and just as importantly, get the best possible price so your retirement is as comfortable as it possibly can be.
Selling your HVAC business.
As you might expect, there are just as many rules to selling a business profitably as there was to set it up in the first place and then running it. The sad fact is that only 1 in 5 businesses ever get sold at all, let alone for the kind of price that sees the former owners sat on the beach sipping margaritas into their dotage.
So, if you are going to sell your business, and not let your biggest asset just evaporate into nothing, you need to make sure you tick every single box on a potential buyers checklist.
The good news is that there are simple steps to follow to get the best price for your business, and it could be argued that many businesses don't sell (or change hands for a pittance) simply because these steps aren't followed.
These steps fall into four general areas, and dealing with them sequentially will see your HVAC business presented in the best light to potential buyers, and your asking price (more on that in a moment) given serious consideration.
1 – Housekeeping: prepare your business for sale.
As mentioned above, the reason why most businesses don't sell at all or for a fraction of the value is that owners don't try and sell until it's too late. It doesn't mean it's going down the pan, but they leave selling the business until after they've lost interest and just want to be doing something else.
The number one rule here then is not to do this. As soon as you decide to sell your business, double down on making things work and making the business look attractive. For instance, once you decide to sell your house, you don't stop mowing the lawn or taking the trash out; you spruce the place up, so somebody wants to buy it.
That's exactly what you're doing here.
So first up, you need to show some pretty full order books or a host of appointments, so buyers can see they're not buying a sinking ship. If you have ongoing contracts to maintain systems at local businesses so buyers can see ongoing business, even better.
Next, you need to look at what you and your workforce are doing each day and make sure that there's nothing there that makes it look to a potential buyer that you're wasting money, or potentially leaving them with problems to solve.
Your employees might not be thrilled that you are selling up, but if the business goes to the right new owner, there's every chance they will keep their jobs if they make a good impression on the buyer. So, any buyer needs to see them working hard and working in a structure that a new owner can easily place themselves at the top of.
You should also take the time to check that your advertising is still effective at bringing in new business and your social media accounts are up to date and posting regularly. It might be wise to outsource this to another company initially to get the ball rolling.
All of this activity should show that the bottom line of your business is healthy, and if not growing (especially in the current crisis), then at least ticking over comfortably. You should be able to prove this backed by at least three years of accounts, all showing that your business is consistently profitable.
This goes double for claiming any outstanding monies owed to you and purging any customers that are bad payers. You might have the tolerance to get the money out of these people, but this won't look attractive to possible buyers.
You will also need to show that all of your revenue doesn't just come from one or two customers. The more varied sources of income for your business, the better chance it has if one of your 'big' customers goes under or goes elsewhere.
Finally, even though you are selling up, you need to have a plan for where you see the business going for the next year or two (or if you possibly can, five) so a new owner can see there is something that they can just step into and go with while they are working out their own plan.
2 – Get your affairs in order: your exit strategy.
This is not the only thing potential buyers are going to want to know. They know this business is your baby and your vision, so they want to know how it's going to work without you. This list of boxes that need ticking is a bit shorter than the one above, and every bit as important.
You spent all of that time getting the order book looking healthy, but the new owner wants to know if it's going to stay that way. This is not a suggestion that you carry on getting jobs for the business after you've sold it, but you do need to make sure that any deals you've done with customers are still good when you're not there.
The best way of doing this is to commit to some sort of transition period where you hand over the reins gradually, introduce the new owner to your biggest customers and assure both parties that the same business arrangements that existed before will continue.
You also need to ensure that all of the relevant licenses and insurances that will be transferred with the sale have some time left on them so the new owner does not have to worry about walking into a mountain of forms they might barely understand.
The subject of existing staff was touched on above; however, you will also need to decide whether it is a condition of sale that all existing staff members are kept on for a certain period of time. If the new business owner is buying as an investment and does not want to get their hands dirty, it would make good sense for them to keep the same employees, but it does raise another question.
All along, you've assumed that the person (or people) buying your business will be somebody just like you with similar skills and outlook. However, many businesses are bought by investors who want them to run without intervention and then take the profits as a stream of passive income.
Or, for instance, your business is bought up by a large HVAC company wanting to expand and are thinking of buying your business as a foothold in a new territory. Both will see your business as an attractive proposition, but they will both have the same question, namely;
Who is going to replace you?
To allow for this possibility, you will need to train somebody to do the things you do when you're gone. If you have somebody who 'fills in' while you are away on vacation, they will be the perfect candidate and need to be shown more and more of your business. Then you can virtually walk away for longer periods without the business falling to pieces, and they can also help with the transition to the new owner.
3 – The money: how much is your HVAC business worth (and how much can you expect to get)
Now, as promised, we get to the interesting part, the money. The trouble in this area, however, is twofold. Firstly, even though you want to sell the business, it has had years of your life invested into it, so you might be a bit 'precious' about what it's actually worth. Secondly, there's a very good chance you haven't got the first idea about what the value of your business is anyway.
For this figure, you need to take a very serious look at your bottom line, or to put it another way, how much money your business has. The good news here is that this will be in pretty good shape if you've done everything in step one correctly. The value of your business will be a multiple of this figure and a couple of other considerations.
These considerations include potential value, which looks at how your business can be expanded on to make it bigger, or certain market areas you have chosen to exploit due to lack of time, resources, or ability to market to that area properly. This will add to the value of your business, depending on how big this opportunity is.
Depending on how these numbers are crunched, the final figure will be somewhere between three and six times your annual turnover. As with all of these things, do not rely on a single valuation, but seek advice from several sources to arrive at a realistic figure.
However, the golden rule that something is only ever worth what somebody is willing to pay for it still stands true. The bottom line here is that if you can find a buyer that you can start negotiations with, you can arrive at a price that suits the needs of both parties dependant on many of the factors covered in sections one and two. (ie transition periods, staff retention).
You also need to factor in the cost of selling.  If you involve a broker (more on that next) they will charge a fee, the same as if you were selling your house. Next in this little list of reality checks is the timeframe involved to sell your business.
At the start of this, selling your business before you were tired of it was discussed as being of paramount importance. The main reason for this is that even if all of the boxes are ticked, it can take a minimum of a year to sell your business.
4 – The sale: ways, means, and alternatives.
There is more than one way to sell your HVAC business, so you don't have to do it all yourself (after all you are still running the HVAC business), so you can hire a broker to help things run more smoothly.
They will have a database of buyers to put the prospectus out to and manage any inquiries, very much in the same way a realtor would assist with your house sale. They'll also deal with all initial enquires and look at any potential buyers to weed out any timewasters, so you only deal with serious buyers.
If there is more than one of these, they will help you pick the best offer and take care of the due diligence process and the mountain of paperwork that is involved and verify the final offer you receive (and negotiate if you are not happy with the offer).
Once you've accepted, they will deal with the escrow process and the transfer of the business to the new owner right up until you have the check in your hand. Many business sellers agree this is worth the 5-15% of the sales price they charge for their services.
However, if this process does seem overly complicated or just too long, there are several companies that will appraise and buy your business in a shorter period of time. The price will often not be the same as if you were selling yourself or through a broker, however, a sale is far more likely and in a much shorter timeframe.