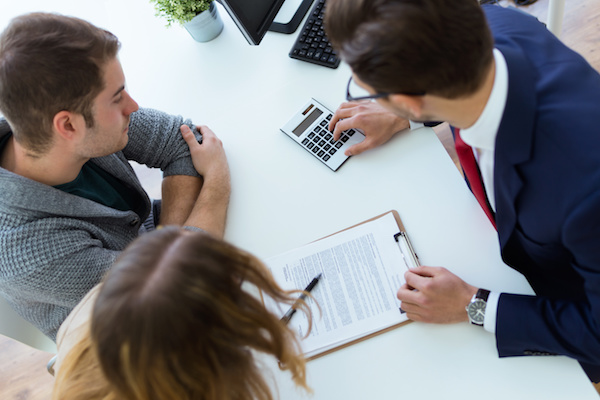 Become a mortgage broker doesn't require a university diploma because the minimum education requirement is high school education. However, to become successful, you need a basic understanding of real estate principles, government regulations and legislation, sales and marketing, economics, accounting, and be computer-literate. 
Being a mortgage broker will make you a middleman between lending institutions and borrowers to find the best rate and terms on behalf of your clients. You'll be assessing your client's income statements and credit background to assure that your client can pay their mortgage without breaking their bank. That's one of the reasons why you need the skills mentioned above.   
Moreover, you need to do the following so you can fully work as a mortgage broker:  
Take A Pre-Licensure Mortgage Broker Class.
Although you don't need to go to college to become a broker, you need to complete a pre-licensure class, which is typically a 20-hour class. It covers mortgage origination, officer ethics, financial regulations, and relevant state and federal laws.  
You need to undergo this program before you can take the National Mortgage Licensure System (NMLS).  
Pass The NMLS Test. 
Unless you're employed under FDIC Insured Banks, being licensed means you have to pass the NMLS exam. Being a broker means that you've passed the NMLS exam with at least a 75% score in both the federal and state portions.   
However, passing the NLMS exam isn't that easy. Here are some tips to help you out:  
Master The Concepts –

Instead of memorizing questions from nearly 4000 possible questions from their database, it's best to understand the concepts. That way, you can still get the right answer even if they've asked it in various ways.
Read Questions Twice

– As mentioned, they can ask one question in multiple ways. That's why it's best if you read each question twice or more until you understand them. 
Don't Leave Unanswered Questions –

When taking the exam, aim to answer all questions. Even if you're unsure of your answer, guessing it is better than leaving an unanswered question.

Study –

One of the best tips is to study before you take the exam. Don't take it for granted so don't skip studying it.   
If you want some professional advice, you can also find licensed mortgage brokers in https://certifiedmortgagebroker.com/hamilton/. 
Register Your Mortgage Brokerage.
When you passed the NMLS exam, you can start registering your mortgage brokerage business. Depending on your state, requirements may vary, but, generally, you'll need a business name and location. You also need to have a business structure, like a partnership, sole proprietorship, corporation, or limited liability company (LLC). 
Another vital detail you need when registering a business is your employer identification number (EIN).  
Apply For Mortgage Broker License.
Lastly, you can now apply for your mortgage broker license, depending on your state's requirements. Generally, you'll be paying a licensing fee and getting the right bond. A mortgage broker bond allows client protection in cases where you didn't follow the rules of operation of a broker. Aside from that, a broker bond validates your business to potential clients.   
You also need to determine the amount of brokerage bond, depending on your state. It also depends on your business details and financial history. With such, you may need to pay a percentage of the total bond. 
After complying and submitting your application and requirements, wait for the state's approval. Only when you receive your license can you start working as a licensed mortgage broker. 
Conclusion.
You can become a mortgage broker and make it a career as long as you know how to start right. As a start, you need to pass the NMLS exam after taking a pre-licensure mortgage broker program. Finally, register your business so you can apply for a license.