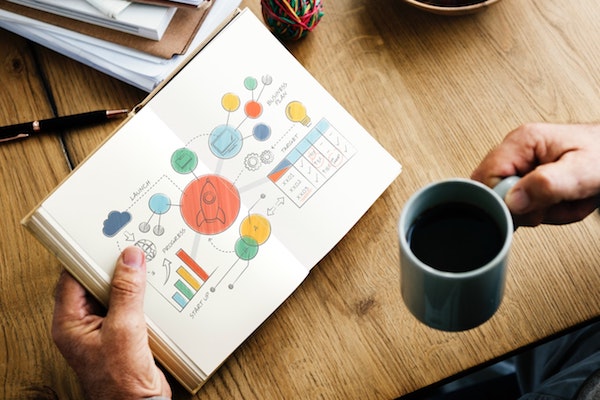 by John DeSimone, President, Herbalife Nutrition
Never has there been a time when we have been more eager to ring in a new year. The pandemic has shown the heart of entrepreneurs and small business owners – and they have proven to be flexible, agile, and resilient. Last year showed us that much of what traditionally worked has or will change. It has also completely redefined our definition of health and well-being, with so many related activities happening in the home.
While 2020 solidified the adage that we cannot predict our future, resolutions can still help guide us and our businesses into the new year, fostering healthier habits that inspire positive results.
Revisit your business plan.
How does your business change in a post-pandemic world? As consumer habits are changing, business strategies should adjust to meet them. In-person experiences may have historically been what made your business unique, but now's the time to enhance your customers' on-line and mobile experience. According to Adobe Analytics, small retailers who pivoted strategies to e-commerce have seen an average 110% increase in online sales so far the recent holiday season. Your website and social platforms become much more than a marketing tool, evolving into your business plan's strategic element. Your strategy to engage with customers and your unique value proposition may need to evolve as well, as consumers are evaluating health, wellness and fitness companies and products differently.
Reevaluate and invest in the right technology.
Consumers are placing a higher importance on a company's online experience, so prioritizing your digital presence is critical. Can your technology tools and channels support the increased demand for online shopping and customer engagement? Your technology should help streamline operations and provide improved flexibility as you scale.
Never stop learning.
So much learning happened this past year, but as a business owner, learning should never slow. Take advantage of available online learning platforms; read and then read more. Relevant articles and books from a diverse set of voices can be an invaluable resource. Connecting with like-minded business owners or finding a mentor can also help both hold you accountable and motivated to reach your goals. It'll also help with learning about what works and doesn't from others who have experienced challenges along their journey as a business owner.
Reinforce the value of personal, trusted relationships.
According to a recent survey from McKinsey, 75% of American consumers have tried a new shopping behavior – whether new brands or channels – with most indicating this will continue post-pandemic, suggesting that brand loyalty can no longer be assumed. This shift in consumer sentiment highlights businesses' opportunities to refresh their marketing plans to help capture new demand. It also reinforces the importance of creating personal, authentic relationships with consumers to drive great experiences and repeat business. The latter is not a new concept, but even more critical considering new consumer spending habits.
Prioritize your company culture.
The pandemic has left people exhausted. We're facing many things – discomfort, ambiguity, fear, to name a few – making a significant impact on our physical, mental and social well-being. The new year provides the time to look inward and prioritize company culture. Be intentional and place the overall health of you and your team at the forefront.
Regardless of the changes you make in 2021, welcome it as a fresh start and an opportunity to reunite with your passion. Everyone has their reasons for starting a business, though the majority start with a passion, so let's all remember why we're personally on this journey.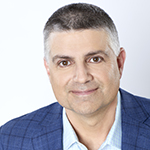 As president of Herbalife Nutrition, John DeSimone is committed to the Company's purpose and unique value of helping people live healthy active lifestyles through personalized nutrition and a proven business opportunity.
DeSimone manages the Company's regional leadership, who are responsible for growing the Company's premier nutrition business and driving performance in 94 countries around the globe. In addition, DeSimone has overall responsibility for distributor-facing functions throughout the world, including marketing, promotions, sponsorships, business methods support, events and independent distributor communications.