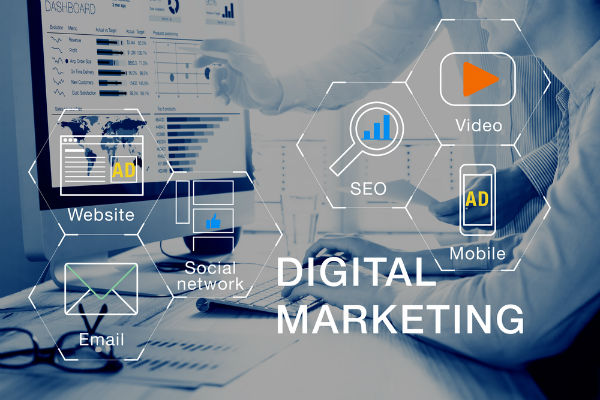 When it comes to digital marketing, one of the general rules of thumb is that the business landscape ebbs and flows. What was once trending might no longer be the case, and many companies have to ensure that they make the most out of their situation.
With the help of a digital marketing agency, anything is possible, but it can help a company owner get the job done that much quicker with an understanding of various digital marketing trends.
Here are 11 of the most popular tips to follow in 2021.
1. The subtle impact of human connection.
As a business, it is natural to think that the best way to get the job done would be to act as a faceless conglomeration and provide quality services. However, we live in an age where people often need encouragement, and would feel better if the company provided more support outside of the products and services rendered. One of the top trends of the year involves staying in touch with the customer and interacting with the supporter base through social media.
2. Speaking of social media, make use of outreach methods!
When it comes to search engine optimization (SEO), outreach methods are one of the oldest and most effective solutions. Sending emails to various influencers asking for a partnership deal could be very lucrative, and making deals with content creators on their way up is a good way of solidifying a digital marketing strategy.
3. Respond to negative feedback ASAP.
Aside from getting the help of social media influencers and staying active in the company's preferred platform, there is also the issue that comes from negative reviews. One of the best ways to defuse the situation would be to respond as soon as possible and offer solutions. Most people will respect a business that takes the time to correct its mistakes.
4. Keep the primary website simple and easy-to-navigate.
As a business, the best thing to do when offering services would be to get straight to the point. Not many online users appreciate a business website that takes too long to explain the goals of the company and what they offer. Maintain a level of professionalism by keeping things as simple as possible
5. When optimizing a website, inspired content can mean another thing entirely.
To be inspired often means to get carried away with content. While there is no denying that inspired content will always speak to a specific audience, a company that is trying to get the attention of their target audience would do well not to get carried away. In terms of web design optimization, inspired content means changes to the infrastructure that makes it easier for online users to navigate.
6. Consider an online marketplace for an effective mobile platform.
In the year 2021, the effectiveness of the mobile platform can no longer be ignored. While there are undoubtedly plenty of ways to make use of digital marketing strategies, there is too high a percentage of online mobile users to effectively ignore. A company would do well to make use of a mobile platform for their online store — and utilize popular online marketplaces such as Amazon or Shopify if there is no way to optimize mobile content on its own.
7. Maintain a set resolution for quality images.
The reason why it is so crucial to set a resolution for images is not just about optimizing for mobile (though it is an extra advantage). It is also to ensure that the resolution is not so high that it messes with loading times. Having slow loading times will only spell disaster for a website, which is why a quality digital marketing agency always focuses on web optimization.
8. Video marketing is making waves.
When it comes to the mobile populace, many people prefer watching content compared to reading. While there are many others that prefer the latter, mobile users are often content to watch videos as it can be hard to read full-fledged articles from a phone. Consider using social media platforms such as Youtube for a video marketing strategy.
9. Speaking of YouTube, take advantage of keywords!
The reason why YouTube is one of the easiest ways to gather keywords is that its search bar is infamous for providing relevant keywords that can be used elsewhere. All the user has to do is type relevant information on the search bar to find keywords that they can use practically everywhere else. Considering that video marketing is the way of the future, a savvy company can mix strategies.
10. Online reputation management (ORM) matters.
Considering that a single review can have quite a few consequences for a struggling new business, it pays to be as attentive as possible when it comes to ORM solutions. Fortunately, a quality digital marketing agency has plenty of various ORM tactics that can help companies overcome many of the roadblocks of digital marketing. With the help of professionals, it can also be easier to find potentially negative reviews from various sources, giving the businesses a chance to make things right by responding right away.
11. Remain consistent!
When it comes to digital marketing, the reason why some seemingly great strategies end up falling flat is not necessarily the method itself. Most of the problems stem from a lack of consistency. For example, when the method involves staying active on social media, the business owner cannot just stay active whenever they want. It is crucial to be as consistent as possible to show potential clients that the company means business. Whether it has to do with optimizing the website, dealing with ORM, taking advantage of keywords and video marketing, keeping loading times low, and just about everything else — consistency is the path to success.
It can sometimes be easy to get distracted by the fact that 2020 was such a terrible year for just about everyone. The pandemic alone has brought about a number of changes that the economy will reel from for years to come. That said, it pays to appreciate the fact that the business still has plenty of opportunities, especially with the help of a quality digital marketing agency.