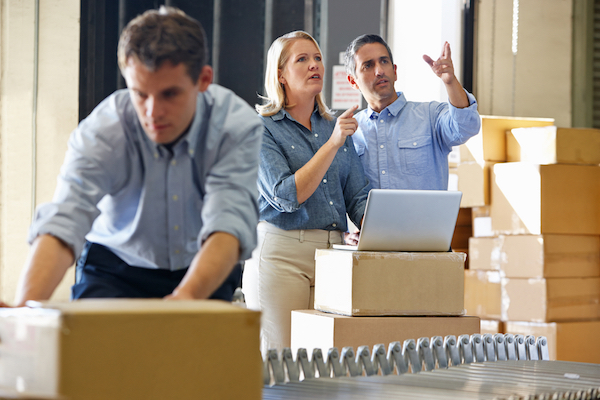 As someone looking to start a business, you're going to want to make sure that you have every single facet handled. If you don't have each area covered, then you're not going to get exactly what you want. Your business needs to rely on other fields doing their jobs properly as you are simply part of a big spider web of operations. It's your business, so you'll need to personalize it to whatever suits you. You'll then need to figure out legal issues, accounting issues, and all of the other necessary formalities. 
If you're a manufacturing company or a group that helps others in a similar kind of way, then you're going to need to make sure that you're working together with handy and reliable suppliers. This kind of channel needs to be perfect if you're to continue running how you'd like to. It's just a case of actually finding the right ones, however.
Here are a few ways you can do that:  
Speak With Colleagues.
It's a case of who you know in the world of business a lot of the time. This extends to finding the right suppliers (as well as other services you might need) in order to keep the side-hustle or fully established business you have going. Ask around and get to know the right people – someone you work with will probably know an extremely good group to work with. If you don't ask; you don't get. So, in this case, don't be afraid to be a pest!
Use The Search Engine You Have In Front Of You.
Right now, you probably have a smartphone in your pocket. You're also reading this as you browse through the internet. You can use the internet and subsequently marketplaces online if you wish to find the right supplier. You can actually do so in a matter of minutes. For instance, if you're looking for electronic parts for your factory or independent project, then you can use this website as a tool to purchase your bill of materials from. There are so many different, handy sites out there – it's just a case of finding them. 
Check Social Networks And Forums.
People will always use the likes of social media, forums, and networking sites to promote what they have. They'll also use them to discuss potential work relationships. Be sure to get yourself online and get in touch with people who may be able to help you. If you aren't involved and aren't getting your name out there, then you'll never find out. 
Question Each And Every Potential Group You Contact.
You'll obviously find all kinds of different suppliers for the business area of your choosing, but it's a case of questioning them to find out if they're good enough or not. In order to know what makes a good supplier, you need to question their history, their intentions, what their reputation is like, and many other points. Don't be afraid to really ask the questions you want to know – it's highly important that you get the answers.