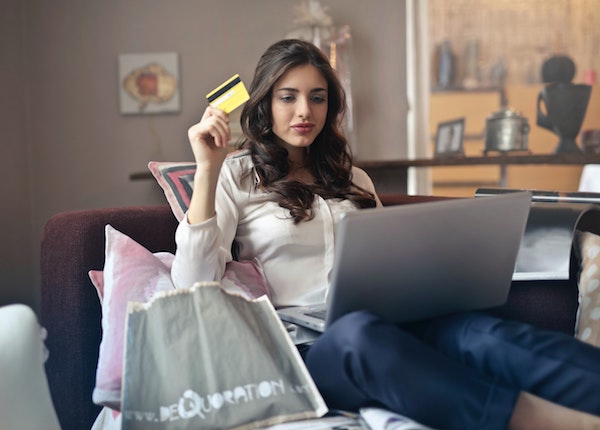 As more and more people are turning to the internet to shop, rather than going in-store, many entrepreneurs are gravitating towards existing solely online. One particular kind of business that has been especially successful existing online is the clothing boutique business. Most people, especially millennials, shop for their clothing online rather than going into a store. Online shopping provides convenience and endless options. Instead of dedicating an entire Saturday or Sunday to visiting various boutiques to find the perfect outfit, customers can visit various online boutiques right from the comfort of their homes, making starting an online boutique a popular endeavor.
Are you thinking about starting your own online clothing boutique? If so, this post will detail a few helpful tips to help you get started.
How to Start a Digital Boutique.
If you are starting your own online boutique, you should do copious amounts of research to ensure that you know what you are doing so that your online business is as successful as possible. With that being said, here are some tips to help you do just that.
1. Create a Cohesive Business Plan.
Creating a cohesive business plan is the first thing you should do before you start an online boutique business. Creating a business plan will help your business be organized and will fix any issues that could have happened. Here are some things to incorporate into your business plan:
Whether or not you need a loan/ where you are going to get the loan
What CMS you will be starting your business on
Who you are selling to; what your target market is
Where you will get inventory
How you plan to ship/cost of shipping
How many employees you will need to run your online business
Your brand name
Who will design your website and do your marketing/social media
Creating a business plan may take time, but it will be worth it in the long run.
2. Choose Your Aesthetic and Style.
Once you have an intact business plan, you can start designing your website, whether that be on your own or with a website designer/agency. As you think about your online presence, you need to determine what your aesthetic is. Your aesthetic will be based on your customer. For example, if you are an online boutique that caters to young women, perhaps in their twenties and thirties, you will likely create an internet aesthetic that looks current, trendy, and feminine. On the other hand, if you are catering to affluent businessmen, you may choose an internet aesthetic that looks polished and classic.
You probably have a good understanding of what kind of style your online boutique is, and what kind of clothes you want to carry, however, it's important to really focus on how you will convey that style online. To properly convey your style, choose pieces of clothing that follow a similar theme or color scheme. Your online style will make your website look more aesthetically pleasing and will make your online boutique seem more professional, organized, and put together.
To create your true aesthetic and style, it's important that your images are attractive and professional; therefore you should consider hiring a professional photographer or taking advantage of a Sony Alpha a7 rental.
3. Focus on Digital Marketing Strategies.
When running an online boutique, one of the most important things to focus on is digital marketing as your digital marketing strategies will make or break your business. Some digital marketing strategies to consider include:
SEO; search engine optimization
Use content to your advantage, such as blog posts
Make sure your website is easy to navigate and easy to use both on a computer and on a mobile device
Create an email list
Create an outstanding social media presence that features updates and what's new
Incorporate customer engagement as much as possible
Pay attention to analytics
PPC; pay per click
Build a Successful Online Brand Today.
Building your online brand isn't something that will happen overnight, it will take a lot of time and planning; however, as long as those things are done right, you and your online boutique are likely to succeed. Keep these tips in mind as you begin your online boutique.