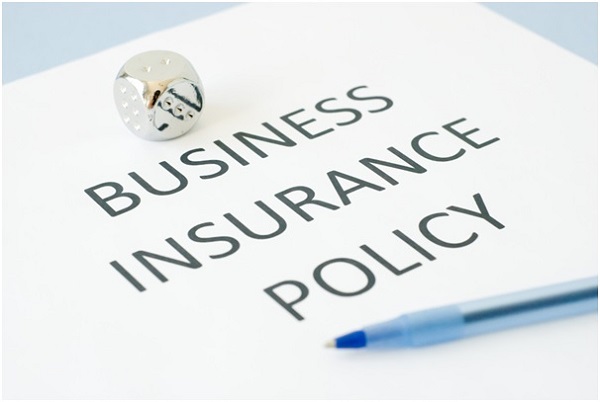 An accident can happen at any time, and anyone who sets foot in a place of business — customers, employees, vendors, or service people — is vulnerable. If you're a business owner, it's important to assess areas of risk and protect your business with the proper insurance.
Avoiding Injuries.
As a business owner, you have the responsibility to keep all your employees safe on the job and to prevent possible harm to your clients and customers.
To enforce best practices for workplace safety, employers should hold regular safety meetings, post proper warning signs and notices, and keep all tools and machinery in working order. Make sure all employees, including temporary workers and contractors, know where to find complete information about hazards and exposure.
Of course, accidents do happen, and that's why proper insurance is necessary. If your business sells a good or service, you need to consider all possible liabilities and exposures. To account for the physical harm your business may unwittingly cause to any individual, you'll need the following forms of business insurance.
Workers' Compensation Insurance.
Workers' compensation insurance ensures that all employees receive proper care for workplace injuries and occupational illnesses. In exchange for this coverage, employees usually forfeit the right to sue their employers for such illnesses or injuries.
While each state has unique workers' compensation laws, and there are notable exceptions, most U.S. businesses legally have to carry workers' compensation insurance. Depending on where your business operates, you may be able to purchase a policy from a private insurer, get coverage from a state fund, or opt to self-insure your business.
Commercial General Liability Insurance (CGL).
This form of insurance protects businesses from third-party claims their company caused bodily injury, property damage, or advertising injury. Commercial general liability insurance, sometimes called CGL, can cover the following:
Medical expenses of a client or vendor should they slip and fall at your business
Repair costs if an employee damages a client's property
Legal fees for defending your business against a lawsuit
Judgments and settlements from a lawsuit
General liability insurance also protects a business against reputational harm (like slander, libel, and wrongful eviction), advertising injuries (like copyright infringement), and damage to rented property.
There are two types of CGL policies: one that covers claims regardless of when the event took place (claims-made policy), and one where the event must take place during a defined period (occurrence policy). If you aren't sure which policy type would work best for your needs, click here to learn more about general liability insurance options.
Commercial Auto Insurance.
Although workers' comp covers an employee injured while driving for business purposes, experts recommend commercial auto insurance for businesses that rely on cars, vans, trucks, or any vehicle used on public roads. Even if employees have personal auto coverage, these types of policies do not cover vehicles that are primarily used for business.
An essential form of auto coverage is bodily injury liability insurance. Bodily injury liability insurance deals with injuries caused to another person if you're found at fault for an accident. It covers the other individual's medical expenses and lost wages, and legal expenses you incur defending yourself from a consequential lawsuit. Many states legally require this form of coverage.
Product Liability Insurance.
If your business's product causes an injury or property damage, product liability insurance will cover your legal expenses. Any type of consumer product, be it food, clothing, machines, or medicine, is subject to defects that may result in lawsuits or claims related to faulty production. Though similar to general liability insurance, product liability insurance is specifically designed for businesses that manufacture and sell products.
Product liability insurance covers four main types of defects:
Design Defects – Issues related to the way a product was designed
Manufacturing Defects – Issues that occurred while the product was in production
Warning or Use Defects – Issues related to insufficient labeling or warnings about the risks of proper use
Strict Liability – Issues where there is no negligence, but the product still caused injury under a certain set of circumstances
Defending Your Business.
If your business has the insurance policies described above, you can rest assured that you'll have the coverage you need should your business cause an injury to any party. Aside from protecting you financially, having these insurance policies in place can protect your business from the reputational damage that often arises when a company isn't prepared to handle all forms of injuries.