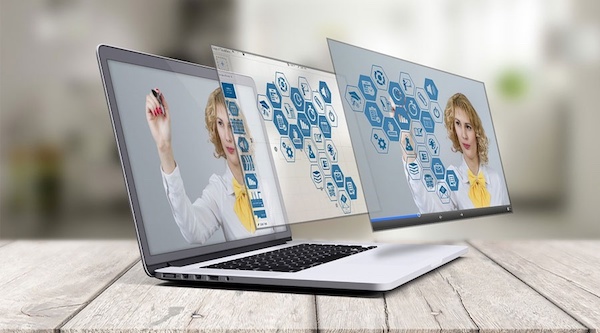 The novel coronavirus disease has led to many businesses embracing digital transformations to accommodate the ever-growing online market. The social distancing needs and huge traffic online has led companies to upgrade their online selling channels to meet the digital demand. Some of the upgrades being incorporated include having regular content updates, improved website design, and other digital improvements.
This article will discuss what a content management system is, its benefits, and other details. Let's start with its definition.
What is a Content Management System?
A content management system (CMS) enables businesses or content creators to manage their digital content. The system enables the content creators to edit, publish, or generally manage the website content using a user-friendly interface. Its traditional design is an all-in-one system that pulls all digital assets in one place to enable easy management and publishing of content.
The traditional Content Management System enables content creators to manage content and publish it to websites using an all-inclusive solution. The traditional CMS is the most popular CMS used by small businesses and personal websites in packaging all content and digital assets to a single architecture that links with the website. The CMS comes with ready-made themes, templates, and frontends that can get edited to match business needs. With it, content creators can manage and publish content even without much expertise.
Businesses moving to online.
Businesses can operate in two ways, the traditional brick-and-mortar store and the online business, which has gained popularity due to the ravaging COVID-19 pandemic. Despite some businesses needing physical stores, the online business has more advantages, but businesses can operate both. One of the requirements for moving online is to have a converting website and a content management system (CMS) that enables you to deliver content on various channels. According to Contentful, the right CMS for your brand gives you more opportunities to produce content-driven experiences over short durations. It provides companies with ways to optimize their digital ecosystems and digital power experiences. This optimization enables businesses moving to the online market to adapt faster to evolving customer expectations, technology advancement, and changing digital experiences.
Digital demand during the pandemic.
With the coronavirus pandemic, most people are working and shopping from home using digital products. This need has led to a rise in demand for digital products by both companies and consumers. Through the acquired digital products, consumers are also looking for online content as they make their purchases. To provide this content effectively and keep up with the growing digital demand, companies selling products online must manage their content well through the content management system to reach the targeted audience on multiple channels on time.
Benefits of having a CMS.
There are several benefits of using the right CMS in your business. Some of these include:
It streamlines your content delivery process.
Optimizes your website to the current SEO needs.
The software eliminates the everyday need for web developers in simple business website updates.
It stores archived content for future reference and reuse.
It helps update your website remotely, when and as it is needed.
It ensures consistency in your website look.
It reduces the overall costs of maintaining your website.
It doesn't require technical staff for updates. Little experience is required to manage it.
It helps integrate your website to other applications, including the CRM and the assets management systems.
It helps customize your website to meet the business needs.
Through its dynamic marketing processes, it helps improve customer satisfaction and sales.
Why user experience is so important.
It is important to have a user-friendly CMS system for your business to enable your team to work better and faster in delivering digital content. If lacking a user interface, the digital team may not work faster, and the content won't be fresh as required, making your website not interesting to visitors. This situation reduces the online traffic to your website, which then negatively affects your sales.
Any company migrating to the online business must embrace the Content Management System (CMS) to offer regular fresh content to its client at minimized costs. Its benefits are many, and it helps pull online traffic to the website and into sales. It is an essential tool necessary for companies requiring regular content updates.