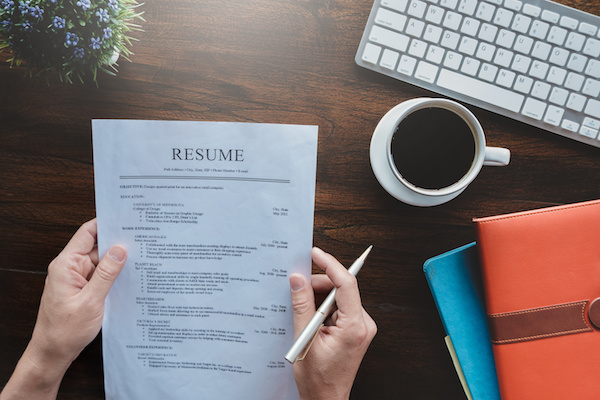 The days of checking newspaper advertisements looking for suitable applicants and then making calls to potential employers are over. Today, every step of the job-hunting process can be completed online. These include searching for jobs, submitting applications along with updated resumes, and more. Nowadays, some companies are also conducting interviews online.
Indeed, the process of looking for a suitable vacancy at top companies has become much less tiring thanks to online job portals. However, by sharing your resume and personal info online with potential employers you are putting yourself at risk of compromising those sensitive data.
The section below presents a few security tips that you must follow when looking for a job online.
Cybersecurity Tip #1: Avoid Sharing Personal Info and Contact Details.
A job portal or potential employer might ask you to share personal information that you would have never shared online. Examples include your mother's maiden name (a common security question asked by banks and financial institutions), your social security number, your date of birth, etc.
You must know that a genuine employer is unlikely to ask you to share such personal info via email or other modes of digital communication. The information bits mentioned above are extremely sensitive and shouldn't be accessed by people with fraudulent intent. If cybercriminals get hold of these facts, you may become a victim of identity theft.
It's also important for you to avoid sharing your contact info. Candidates searching for a suitable job often want to ensure that their prospective employers can contact them easily. This compels them to share contact info such as their home address, mobile number, personal email id, and more. The fact is that sharing such details is not mandatory when you are looking for a job online. Such steps can have dangerous implications.
Ideally, you should only share your email id with your potential employers. It would be a good idea to set up a new email account for this purpose; this would restrict unwanted solicitations even further.
Cybersecurity Tip #2: Use an Encrypted Network.
When we look for a job, we need to stay online for hours and browse constantly. Other than visiting job portals and forums, we also need to check the official websites of our prospective employers, employer review websites, and more.
If you are surfing online in search of a perfect job, you cannot afford to keep your internet unencrypted. Unencrypted internet will allow cybercriminals to view your online activities and gain access to your sensitive, private data. In other words, you will remain at high risk of falling prey to cybercrime.
The easiest way to hide your IP address and encrypt online traffic so that hackers and other cybercriminals cannot gain access to your personal information is by using a VPN or Virtual Private Network. For maximum protection, you should rely only on a reputable service provider for VPN download.
Cybersecurity Tip #3: Be Selective about Sites Where You Post Your Resume.
Most of us think that to get a perfect job we must put ourselves out there as much as possible. To put it more bluntly, the more the number of companies receiving our resume, the greater will be our chances to get hired.
While indeed you cannot stop just by submitting a single job application, it's also important that you remain selective about the job portals or companies you are sharing your resume with. This is the only way you can protect your privacy during an online job search. Reputable job sites and top companies always abide by a strict privacy policy. The policy doesn't allow these platforms to share your personal info with any third-party.
Cybersecurity Tip #4: Limit Your Social Media Interactions.
You might feel like seeking support from your personal network when looking for employment. You may also find the idea of asking for job leads from people in the network appealing. However, things are not always as straightforward as they look.
You must be extremely careful about who you are discussing your job search with. This is even more important if you are still working for a company. Your current employer will not need to put in much effort to access your social media accounts and find out that you are in search of a new job. This might make the situation troublesome for you.
Cybersecurity Tip #5: Maintain a Log.
Often when we get suitable employment, we forget what we did to reach the stage. We become busy with our new company and job profile. This is the time when people with malicious intent can collect crucial personal information from the resumes we submitted online. If that happens, we may face issues like identity theft, bank fraud, and more.
So, when you are hired by a company and start working for them, delete your resumes from all job boards and websites right away.
Conclusion.
Online job search is possibly the most effective way of looking for suitable employment currently. However, as the process may require you to share a lot of your sensitive private data online, you must take the necessary steps to prevent data theft and unauthorized access.