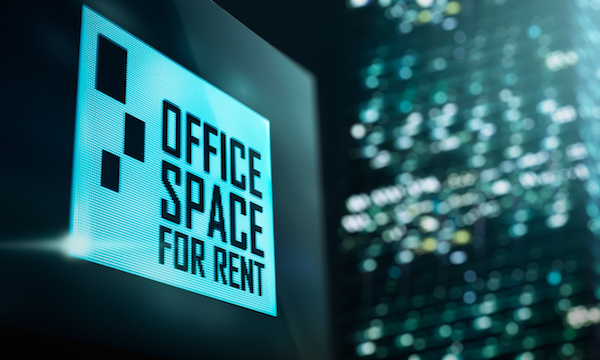 Having a conducive and safe office environment plays a significant role in your workforce's engagement, productivity, and satisfaction. Thus, if you're starting up a business and looking for an office space to rent, it's important to take some factors into consideration. This is to make sure that all of your employees will have a work environment that allows them to focus, learn, collaborate, and socialize.
Below are six tips for finding an office to rent for your business. Read on!
1. Determine How Much Space Your Business Requires.
Before anything else, finding the perfect office space to rent for your business means knowing how much space you require. When determining the amount of space needed, it's essential to consider the nature of your company, as well as the number of employees who are working for you.
For example, if you're running a real estate business, you may need to rent a bigger space to accommodate your clients and your employees. Depending on the layout of your office, you should be able to fit everyone comfortably once you move in.
On the other hand, if you're looking for the perfect work environment for your business, options from reputable sites like https://www.officeevolution.com/private-office can help you choose the right one based on the space you require.
2. Factor In The Location And Accessibility.
When you look for a dedicated space to rent for your business, then, you should consider the location and accessibility of your options. For instance, you should ensure that your workspace will be proximate enough for your workforce to commute or drive in, or it should be a place where you can run your business safely and productively. But, in case you're still building up your business, you may want to pick a location that's populated with excellent talents.
In addition to location, you should also make sure that the new office will be accessible for a variety of reasons. For example, you should consider a place that can be found easily by your existing customers and prospects. Also, try to find a location that's easily accessible from public transportation and even freeways.
3. Consider The Price.
As a business owner, the cost of a new office space to rent is something that you should also take into consideration. Typically, the price can impact your monthly net income and the overall profitability of your business.
Because of this, it's important to check whether the price matches your financial needs. For instance, you should make sure that there are no hidden charges, such as parking fees, maintenance costs, association dues, and other additional charges. Not only that, but you should also check whether the lease price is suitable to the amenities and facilities included.
4. Take The Layout And Design Into Account.
Having an office space to rent isn't only about having a good working environment for all your employees. It should also be a place that can help boost engagement and productivity. The way your office space looks may reflect how you value your business and how your company culture works.
That said, you should always take the layout and design into account when finding an office to rent for your company. This means you should check how the desks and other furniture are arranged, the air quality and ventilation, the natural and artificial lighting, noise, and even the proximity to nature. For example, if you want an environment-friendly work environment, you may want to choose rental office space that allows you to add plants around the area.
5. Know Whether The Space Can Accommodate Technology And Infrastructure.
With the introduction of several modern innovations these days, most businesses make use of Internet connectivity for their day-to-day operations. Thus, if you're using Internet connectivity, determine whether the space you're considering can accommodate technology and infrastructure. That way, you can ensure that you have reliable and fast Internet connection that can help avoid business productivity problems when you get to move to your new office location.
6. Consider Your Business's Future.
When finding an office to rent, it's essential that you look at the bigger picture and not just the rent and the present circumstances. Hence, if you know your company will expand and grow, you should find a rental space that has flexibility in the lease. This means entering in a lease contract with an expansion option to prevent you from getting stuck with a space your company has outgrown for a couple of years.
Bottom Line.
Indeed, finding and picking the appropriate office spent to rent for your business is never an easy undertaking. But, by following the tips mentioned above, you can ensure that the environment you want offers increased productivity, utmost employee satisfaction, and enhanced employee engagement.