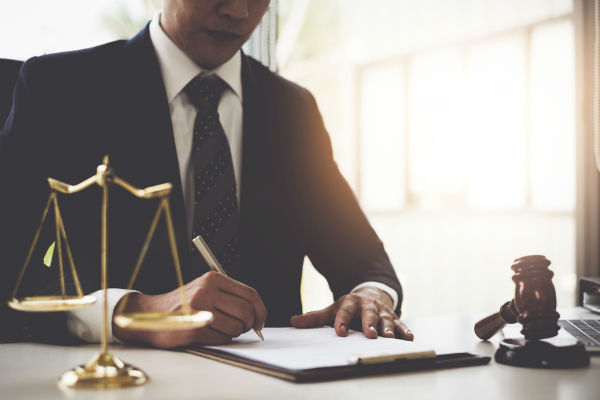 by Alex Weatherby, Wrongful Death Attorney
Death and the grieving process is never something to be enjoyed. No matter who we lose, it can feel like no matter the reason, death is wrong. 
But there is an important legal distinction. If a loved one dies due to the negligence or actions of others, you may have a case for a wrongful death claim. 
To give you a little more insight into a wrongful death claim, this article will define wrongful death and go into a bit more detail about what a wrongful death claim may entail.
What is Wrongful Death?
When trying to define wrongful death, it's useful to think of them as fatal accidents whereby you would have a personal injury claim had the victim survived. 
In other words, if a party is directly responsible for the death of one of your loved ones, you have the right to bring a wrongful death action on behalf of your deceased relative to recover any costs and losses incurred as a result of their death.  
Most accidental deaths would qualify for a wrongful death lawsuit. With unintentional deaths reaching record levels in the US, it could well be the case that you could bring an action on behalf of your deceased family member or spouse should they have passed away in a car accident, for example. 
The only notable exception is deaths arising from accidents arising at work, which are usually covered under the worker's compensation scheme. 
A few examples of types of incident that may precipitate a wrongful death claim include: 
Car accidents

Motorcycle accidents

Truck accidents

Premises liability

Slip and fall injuries

Defective products

Medical malpractice incidents

Construction or workplace accidents

Nursing home neglect and/or abuse

Product liability

Firearm accidents

Drownings

Intentional acts of violence
How to File a Wrongful Death Claim?
If you've lost someone close to you as a result of the negligent or intentional act of another, then you will likely have a legitimate case to bring a wrongful death lawsuit. 
The best place to start is by consulting a wrongful death attorney with the particulars of the incident. 
Not only will they be able to advise you over your options, but if there's a case, they will handle all of the necessary preliminary paperwork, fight for satisfactory damages, and will go to trial if necessary.
It's important to note that your relationship with the victim will determine whether you can bring a wrongful death lawsuit. 
Laws vary from state to state, but in most instances, these relationships will be acceptable for filing purposes:
Spouse

Domestic partner

Biological or adopted child

Next living descendent or heir, which may include parents or siblings

Financial dependent (including putative spouse, stepchildren, or parents)
You'll need to check with a wrongful death specialist to ensure you meet your specific state's relationship criteria.
What Damages Are Recoverable in a Wrongful Death Claim? 
There are many categories of damages that are recoverable in a wrongful death claim. 
While some are financial (such as medical costs incurred), others are more intangible such as the loss of love and emotional support. 
Depending on the state, there may also be the opportunity to pursue punitive damages.  
Damages in a wrongful death lawsuit may include, but are not limited to, the following:
medical treatment costs administered to the victim 

funeral and burial costs

loss of the deceased person's expected future income

loss of love, emotional support, and companionship
How Can a Wrongful Death Claim Help You?
Dealing with the death of a loved one is painful, no matter how it occurs. 
However, if someone is directly at fault for their death, while it won't bring them back, a wrongful death claim can hold the responsible party accountable and help you with financial losses.
If you feel there is a party directly responsible for the death of someone close to you, then make sure to consult a wrongful death attorney. 
They will advise you of your options, guide you through the legal process, and strive to maximize your compensation.
Alex Weatherby is a trial lawyer based in Atlanta, Georgia. He offers legal representation for folks in catastrophic injury, truck accidents, class action, and professional malpractice cases. Recently, he was a lead attorney in a wrongful death trial that resulted in a verdict in excess of $27,000,000, which was one of the Top 20 verdicts in the nation for 2018.