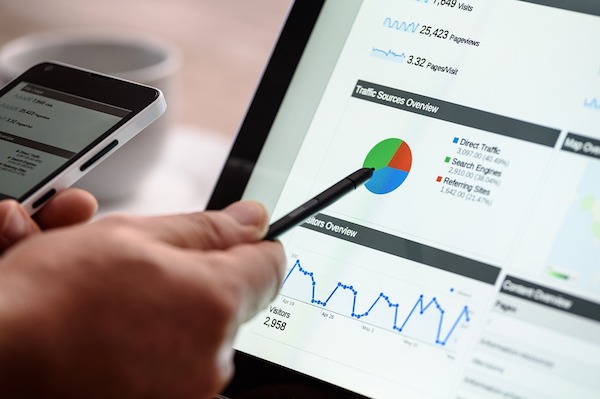 Have you ever thought about working for a digital marketing firm? Maybe you're just getting started with your career, or perhaps you want to switch roles and delve into the world of marketing. In any event, it's always helpful to know what people do in their day-to-day jobs before changing professions.
Let's explore what digital marketers do by looking at the projects they work on, how they navigate the industry, and what skills are needed to succeed.
What is Digital Marketing?
Digital marketing uses technologies to promote brands' products and services. Anything that utilizes electronic media in at least one form is a type of digital marketing. It's different from traditional marketing because the digital component enables marketers to see real-time analyses of their campaigns so they can quickly see what's working and where they need to pivot.
What Do Digital Marketers Do?
Digital marketers are tasked with generating leads and building awareness for their own brands and those of their clients. They may be responsible for creating and monitoring content on any number of digital channels, including:
Company websites

Social media

Search engine rankings

Email marketing

Online display ads

Corporate blogs
Constructing and executing the campaigns is just the start of the process. Digital marketers must use various tools to measure analytics, identify weaknesses, and improve performance across these channels.
The Juggling Act of Digital Marketers.
In the world of digital marketing, no two days are ever the same. Even those working on long-term projects will experience a plethora of tasks, responsibilities, and obstacles each day. Here's a glimpse into the day in the life of a digital marketer:
Checking Emails.
Most professionals begin their day by checking emails. In many cases, employees are reading emails from superiors and associates, but digital marketers' inboxes go well beyond this; they're also reading emails from clients and checking analytics updates. These programmed reports give marketers a quick look at their campaigns' performances, so they know which projects need immediate attention.
Industry newsletters are also delivered, and this information isn't something that can be skimped on in the digital marketing world because of how quickly it changes. A large part of a digital marketer's job is to stay on top of the industry trends to see where they can implement new techniques into their plans.
Monitoring and Responding.
Digital marketers monitor performance data throughout their day. The tools they use help determine customer patterns so they can pivot their campaigns when need be. This information allows them to increase customer satisfaction, engagement, and sales.
Social media is a large part of digital marketing, too. Those who are tasked with this role will monitor activity and engage with followers. It's important to stay on-brand and represent the company's mission, vision, and voice, whether the employee works directly for the company or is employed by a digital marketing agency representing that particular business.
Digital marketers also spend some time checking referral sites and mentions to see if people are talking about their brand. No matter if the feedback is positive or negative, they should respond to their audiences right away. Reputation management is far easier when it's promptly tackled.
The monitoring aspect of the job also requires marketers to keep an eye on their competitors. Many platforms can help companies understand their competitors' strategies to tap into new opportunities of their own.
Campaign Management and Content Creation.
Digital marketers will meet with their clients to assess their needs, expectations, and current strategies. From there, it's all about quality planning and solid execution. 
When digital marketers aren't analyzing numbers and statistics, they might be found doing the following to establish a strong marketing plan:
Writing, editing, and producing original content.

Creating graphics to support content.

Planning and scheduling social media posts.

Building Email Marketing campaigns.

Developing Pay-Per-Click (PPC) campaigns and bidding strategies.

Establishing and planning A/B testing.

Preparing lead-nurturing emails.

Designing effective landing pages.
Why Digital Marketing?
Digital marketing is a great field for professionals who enjoy doing something different every day while utilizing both their brains' analytical and creative sides. There's a lot of team effort and shared successes when campaigns go according to plan, and that can be extremely rewarding. If that is something you are looking for, along with exciting and fast-paced tasks, digital marketing may be for you.