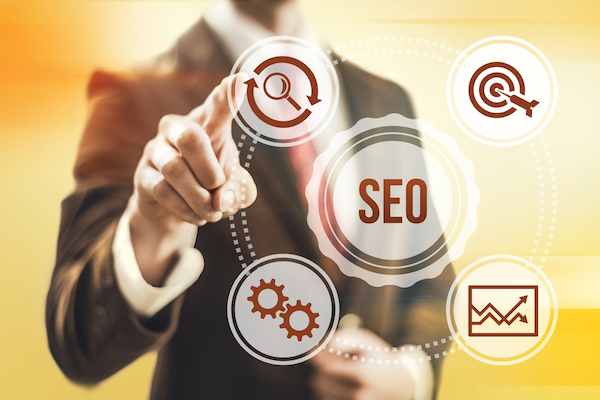 When developing a sound search engine optimization (SEO) strategy, the creation of search engine-focused content should factor in. In addition to enticing and entertaining prospective clients, well-crafted SEO content can help elicit positive attention from search giants like Google and Bing and direct scores of first-time visitors to your website.
Of course, this isn't to say that all SEO content makes the grade. Without even realizing it, many businesses make a wide range of mistakes when creating new content. Since such blunders often serve to drive potential patrons away from your enterprise, it's in your best interest to nip the following mishaps in the bud.
Not Reaching Out to Professionals.
If your business has little to no experience creating search engine-focused content, not enlisting the aid of professionals is among the worst choices you can make. Sure, this entails spending money, but the substantial payoffs this partnership entails should prove well worth the investment. A seasoned digital marketing company will provide you with first-rate website SEO services and teach you the various ins and outs of search engine optimization. Additionally, if no one in your enterprise is a gifted writer, consider reaching out to a company that provides convenient content creation services.
Engaging in Keyword Stuffing.
The integration of keywords stands to grab the attention of popular search engines and help boost your site's ranking. However, there's a right way and a wrong way to incorporate keywords – and unfortunately, many businesses choose the latter. Keyword stuffing – i.e., the practice of littering content with keywords – may seem like a sound idea to SEO novices. After all, the more keywords a piece of content contains, the greater its chances of receiving attention from search engines, right? Wrong.
While a piece of content that's been packed to the brim with keywords may temporarily boost your search ranking, there are two major catches. First off, keyword-stuffed content is of no practical use to your target audience. Although it may serve to lure visitors to your website, they're likely to leave upon being greeted by content that serves no purpose other than tricking search engines. Keyword stuffing can also result in harsh penalties from Google and other search giants. Unsurprisingly, prominent search engines don't appreciate being tricked, and any site that's caught engaging in keyword stuffing is practically guaranteed to see its ranking take a nosedive.
In the interest of avoiding keyword stuffing – and the consequences associated with it – make an effort to use keywords in a natural, organic fashion. If you're unclear on the best ways to incorporate keywords into your content, a dependable web marketing company should be able to provide you with answers.
Inconsistent Updates.
Google and its competitors generally show favor to sites that are updated on a consistent basis. As such, the more content you post, the higher your search ranking is likely to be. On the flipside, if you go weeks or months without posting new content – SEO or otherwise – don't be surprised by an unfavorable ranking. With this in mind, develop a workable content creation schedule and stick to it. In addition to helping your curry favor with Google, this will ensure that visitors have plenty of incentive to regularly check back.
Failing to Optimize Your Website for Mobile Devices.
As of 2019, the majority of world-wide web traffic comes from smartphones and other mobile devices. This means that any site that hasn't been optimized for these devices is missing out in a big way. These days, few people possess the patience to deal with sites that don't run properly on mobile devices. No matter how fun or engaging your content is, your efforts will count for very little in the absence of a mobile-optimized website. So, if your business's site has yet to undergo mobile optimization, there's no time like the present to join the digital age.
In recent years, search engine optimization has become an integral part of digital marketing. With a workable SEO strategy in place, you can effectively boost your site's Google ranking and make thousands of potential patrons aware of your brand. Although there are a number of ways to use SEO to your enterprise's advantage, creating search engine-focused content is among the most fruitful. Businesses looking to maximize their SEO content efforts would be wise to avoid the blunders discussed above.