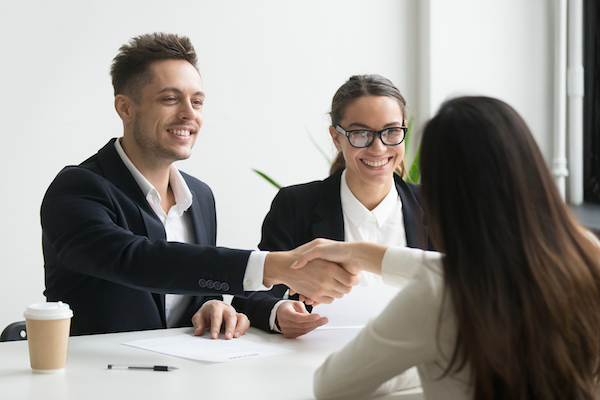 Finding talent in competitive markets is a huge challenge for a startup these days. Reviewing applications to conducting interviews and discussing salaries and terms and conditions for the contract can be quite time-consuming and intimidating for the new business owners. 
Furthermore, since new business owners do not have any experience in the field, they may end up hiring the wrong individuals for the job. This can ultimately hurt the business in the long run. This is why many startups today are partnering with staffing agencies to recruit suitable employees for the job. 
From hiring a CEO of your business to a generator, staffing agencies are equipped to provide you with individuals at all levels. But the question here is whether these staffing agencies are the right choice for a startup?
To answer your question, we researched and found some of the major benefits that staffing agencies have to offer to startups these days. Let us go ahead and look at them in detail to reach a conclusion.
1. Fast hiring.
 Industries today have become quite competitive, not only in terms of products and services but also employees. The most professional and well-suited employees are for the job, the more chances are there for your business to achieve its business goals. Therefore, it is important as a startup that you hire individuals fast to mark the industry. 
 Staffing companies help you do exactly that. As a startup, you need to hire employees fast so you can have your company up and running in no time. Since staffing agencies already have a list of employees with their background and professional history; thus, they can appoint the right person for the job. This is why you need an executive search firm for your next hire!
2. Flexibility.
These days, employers are shifting towards hiring temporary freelance workers for the job because of the ongoing COVID-19 pandemic. Instead of hiring someone full-time that you only need for a certain job at a certain time is a waste of money. Temp agencies help you find temporary employees who are willing to provide you with the services that you require at a certain time. This allows you to only hire on a need basis to become more productive.
3. Reduce stress and risk.
 As an owner of a new startup, one doesn't have the time or the experience to hire the right individuals for the job. Plus, with several legal responsibilities involved when hiring someone temporary or full-time, it can be quite stressful and risky. Temp staffing agencies already maintain a professional record of the employees; therefore, they are better equipped to appoint the right person for the job and tackle all the legal matters accurately. 
Takeaways.
 As a new startup, you might have already faced several hurdles in the industry. Choosing the right employees for the job shouldn't be one of them, especially with the number of staff hiring agencies operating. If you are still not sure, then check out the article, outsourcing – how external help can grow your business and expand your services. It will help you make up your mind.