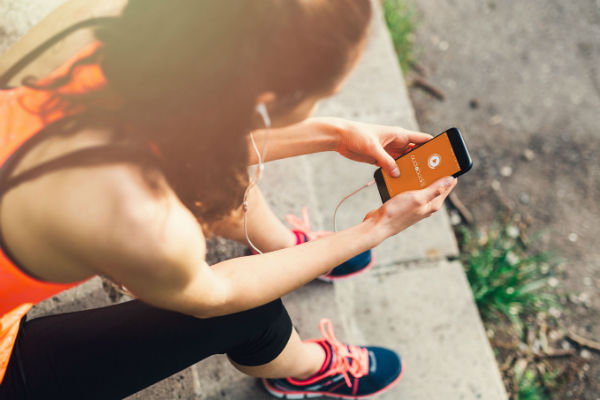 by Felicia Broccolo, Chief Marketing Officer for The Life Coach School
Nearly half of all American homes listen to podcasts. It's a communication medium that's grown exponentially in recent years, and more and more businesses are using podcasts to reach their audiences. For startups and entrepreneurs, a podcast can be especially attractive due to their low production cost.
Below I'll outline some ways you can effectively use a podcast to build your business.
Offer a Lot of Value for Free.
One of the great things about podcasts is that they can be a very low-risk way to bring a potential lead into your sales funnel. In order to do this effectively though, you need to make sure your podcast is providing a significant amount of value to the customer — free of charge. The more value you provide, the more likely they are to both continue listening and to recommend the podcast to others. This is how you build an audience, so don't rush over this part of your podcast development. Think about what unique value you can bring your audience. There are a million podcasts for people to choose from, so what makes yours stand out? Once you've figured out the value you can offer, give it to your audience with no strings attached.
Post Consistently.
Once a week is a great pace for most podcasts. It's frequent enough to stay top of mind without being annoying or overwhelming. Consistent posting shows that your podcast is active and current. It also allows you to have frequent touchpoints with the audience members who have subscribed to your podcast as they'll get a notification every time a new episode gets posted.
Demonstrate Expertise.
A podcast is a great medium for demonstrating your expertise. Unlike paid ads (which generally give you 15-30 seconds to get your message across), the long-form format of podcasts allows you to dive deep into topics and really showcase you or your company's expertise in your field. Just make sure to avoid making episodes sound like long-form commercials; remember, what draws people into your podcast and what gets them to stay is the value you provide in that episode. That value is diluted if there are strings attached.
Realize that a Podcast is a Long-Term Play.
Generally, podcasts are not a quick return kind of marketing tactic. Podcasts are most effective when they're used to warm cold leads over time. This is especially true if your product or service is expensive. If you focus on providing value and building your expert reputation, you'll build trust and loyalty with your audience, and those two qualities will pay huge dividends down the road.
Invite Interaction.
Your listeners will often have opinions or questions about what you talked about on the podcast. Provide a forum for them to voice those opinions and questions, and then respond to what they say. This will go a long way in building the trust and loyalty we talked about earlier. One of the most common ways to provide this forum is by having a show notes page on your website where listeners can see links for topics or guests that were on that episode, and where they can contribute comments themselves.
Always End with a Call to Action.
Always end your podcast with a gentle call-to-action. Let your listeners know how they can get more value from you. Now that they've listened to your podcast episode, make it super obvious what they should do next. Keep it quick and to the point, but let them know where to go next. If they don't want what you're offering right now, no problem. They can always keep coming back to the podcast to get valuable content for free.
Conclusion.
A podcast is a great way to build a community around your brand. It's a fabulous medium for demonstrating your expertise and building trust with your audience. A podcast can be an incubator for warming leads to your company and offerings. At ​The Life Coach School​, we used our podcast to grow our company from $300,000 a year to over $25 Million. I can't guarantee the same kind of growth for you, but I know that an expertly executed podcast can take your business to the next level.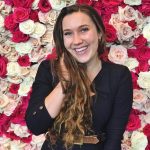 Felicia Broccolo is a Certified Life and Weight Coach and the Chief Marketing Officer for The Life Coach School. Her life coaching practice focuses on teaching active people how to have complete freedom and self control around food by helping them manage their minds and emotions. As CMO, Felicia has overseen the growth of The Life Coach School from a $300,000 a year company to achieving a gross revenue of more than $25 million in 2019.