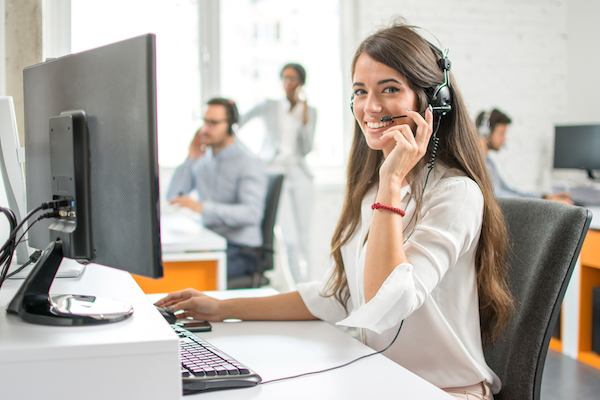 by Roland Polzin, MBA and Co-founder of Wing AI
Computers are not yet actually smart. They process language based on predefined patterns and return results based on what humans have already programmed them for. They slowly will get better, however, their limitations will remain significant until virtually any possible way of requesting something can be properly understood and processed. This is something that we will probably not see within the next 15 years.
In addition, not everyone has the privilege of having a real personal assistant due to high costs. Personal assistants are often hired to prepare decisions and information for managers and take care of miscellaneous tasks for busy executives and CEOs —  who all earn higher incomes.
Busy people need help — especially when they are working for a demanding organization where they need to dedicate their time to high-level decision-making rather than tedious tasks. In fact, according to a McKinsey report, workers surveyed are looking to spend less time on repetitive manual tasks, and want to dedicate more time to meaningful aspects of their work.
What is the Role of Technology?
Due to advancements in technology, assistants are now becoming a common good — even for businesses — and are no longer limited to the high-earners. According to a survey conducted by DELL Technologies, 82% of surveyed managers expect integrated teams to consist of employees, machines, and systems in the next few years. Ultimately, artificial intelligence will free us from any tedious work.
While smartphones have made us more productive by giving us tools for research, organizing our travel, or getting food right at our fingertips, conducting those activities still takes a degree of time and energy.
Technology has come so far that we can essentially have a dialogue with our phone. Chatbots have attempted to reduce friction for exchanging information primarily through implementing voice recognition. When we ask our Alexa device "What's the weather like?", we usually get a perfect answer. Even sending texts or navigating other smartphone features can work like a breeze. However, as soon as the question or request is out of the ordinary, or requires more complex work, we are left to ourselves to figure it out.
Humans & Technology Side-by-Side.
With the unforeseeable end of COVID-19, we have to find sustainable solutions to challenges like working remotely, operating under a crunched budget, and dealing with more work and remote teams.
It would be great to live in a world where a Jarvis-like Alexa can take care of anything remotely while also being dependable and self-sufficient in its actions. Unfortunately, we are not there yet. However, there are a couple of alternatives to tackling these challenges, one of which is to invest in a virtual assistant (VA). VAs can take over work essentially like a remote intern – they can source office supplies, conduct research, or handle data entry.
There are countless VA services out there that offer outsourcing opportunities for almost any type of work and sometimes at a fraction of the cost of an employee. Most VA companies bill by the hour or have some sort of time contingency that can be used over the course of a month. While this option is good for short gigs due to no upfront costs, it can be expensive for continuous or recurring labor. Alternatively, individual VA contractors can be hired for a monthly salary, or workers for short gigs can be found via Fiverr or TaskRabbit.
While these options have their pros and cons, they all have one thing in common: their work is based on human labor. To bring today's technological advancements to this space, there needs to be an integration of technology and human labor to bring affordability and dependability together. With the combination of skilled human labor and artificial intelligence, almost any task or request can be addressed in a fast and cost-effective way. In turn, logging expenses and invoices, scheduling and setting reminders, CRM management, and any time-consuming work will become the responsibility of virtual assistants.
The Future of Virtual Assistants.
While some technology investment in software might help teams greatly to be more productive, many tasks do require businesses to employ people to do the job. However, with the combination of top-notch artificial intelligence and human understanding, the decision is not between a technology investment or a full-time hire anymore —  it can be a mixture of both. While we are in the early stages of technological development in the virtual assistant space, a Jarvis-like computer that does all the busy work for small businesses is not too far away. And by being faster, more accurate, and much more affordable, this will be a game-changer for small businesses across the board.
Roland Polzin is co-founder and the CMO of Wing AI, and a 2020 MBA of the Paul Merage School of Business at UC Irvine. Before his business career, he served as an officer in the German military for 12 years where he held several leadership positions such as Chief PR Officer for the German Army and Chief Communications Officer for the United Nations Peacekeeping Mission MINUSMA in Mali.