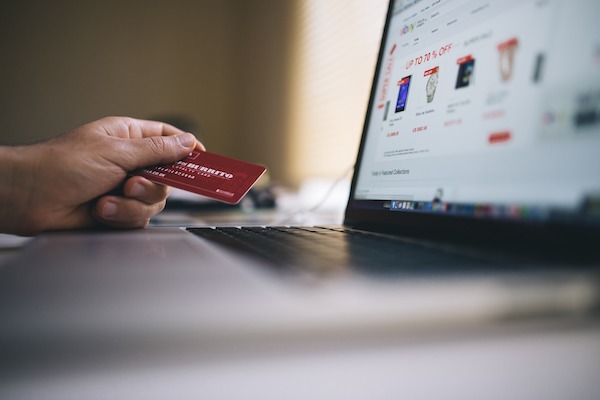 The goal of every online store owner is to make sales, but as you know, it is not just a case of hitting the publish button and seeing the dollars roll in. The competition in the eCommerce sector is high. It is also high among many niches, so how do you break through the noise?
One of the most effective ways to gain traction for your venture is eCommerce marketing. There are several funnels in any marketing strategy to explore, and it makes it one of the best ways to experiment with what works and what doesn't for your budget. For example, according to eCommerce statistics, many eCommerce sites have found success in email marketing, contributing to a 20% increase in traffic and eventual sale
Some marketing tactics are easier than others to implements, while some take time and patience. To answer some of your questions about general eCommerce marketing and why it is useful, we have several ways to drive more sales that take the stress out of trying to find your customers.
The basics of eCommerce marketing.
To understand the tactics used in marketing for online stores, you need to grasp the basics. Ecommerce marketing is a strategy that ultimately helps you push conversions. However, there are several elements that all work in harmony. Ecommerce marketing is made up of techniques that utilize both on and offsite avenues. You can use these elements to promote your business products or focus on your message as a whole.
Using an eCommerce strategy not only helps to drive sales but also builds a brand image, reputation, and customer loyalty.
So now we get onto the handy tactics to use to push more sales through the door:
Introduce a content marketing campaign.
A great way to get your website in front of the right people is to create fantastic content. An eCommerce shop doesn't have to just list products; it can feature a blog too. This helpful content is an ideal way to focus on keywords for your website and strengthen your position in search engines. Think about answering consumer questions, creating shareable graphics, and incorporating interactive elements. Guides and downloadable eBooks are also a great way to keep people interested.
Content marketing doesn't just focus on onsite copy either, offsite is just as important. Guest posting on external websites specific to your niche is a great idea to boost your position as an expert in the field. This also assists with your SEO efforts as high authority sites can improve your ranking factors. However, this strategy shouldn't always be completed for the SEO benefit. The main focus is on improving your network and brand awareness. In turn, this will drive more people to your site and organically increase earned links.
Upsell products to new and existing customers.
Instead of always going after new customers, why not target existing ones with an upsell opportunity. If you think about some of the simplest forms of this, such as when you order at the drive-thru, and they ask you 'do you want to supersize your order?' Most of the time, you say yes, without even thinking. So, try and incorporate this into your marketing strategy.
Depending on the products, there are different ways to achieve this. It could be introducing different levels of products such as a basic and luxury option. However, it is also important to remember to keep the upsell element in line with the related product. There is also the aspect of ensuring any upsell products are also suitable for the price point for existing customers; otherwise, they won't buy it.
You'll see this marketing technique used across many brands. For example, if you've ever purchased a laptop, it'll give you options for more memory or processor capability (which is the upsell feature). On the other hand, you'll almost always have the option of additional accessories for your laptop (also known as cross-selling).
Leverage Instagram for sales.
You can't get away from the fact that most people have an Instagram account. It's one of the fastest-growing apps, and a brand can amass thousands if not millions of followers if marketed well. On your page, you can use Instagram features to tag products and market to people that are following you. There are tons of features such as video, stories, and now reels to create interactive content. This app also has an eCommerce function that enables you to take customers directly to your online store or the integrated Insta shop. This creates another conversion method rather than relying on customers to visit your bio to click through to the store.
Another fantastic element of this platform is that it generates tons of user's content. Research has said that people are more likely to buy products or services if they've seen online reviews and reviews. Instagram opens up a massive opportunity for this. People will generally tag a brand they love on social media, and you can then share this with your audience as proof that people regularly purchase and are happy with your brand.
Ask a marketing expert.
The world of eCommerce can be a hard nut to crack. While there are many avenues to explore, they can be costly if you're unsure where to start. To get you moving in the right direction, why not think about partnering with an eCommerce & Amazon Marketing Agency. This is an excellent option for anyone new to marketing. You will have advice and expertise on hand to guide your strategy to ensure you get the most from your budget. They will also audit your existing marketing efforts and gauge area to improve to save you money. Marketing agencies have a wealth of knowledge and experience. Choosing a specialist in eCommerce is a great way to gain better conversions in a fast and effective way.
Use abandoned cart software.
An abandoned cart means that someone has gone through to the checkout phase on your store, and for some reason decided to leave without checking out. In short, no business wants this to happen. Some of the common reasons it happens are high shipping costs; the customer has to create an account and trust with payment details. While it's essential to address all these types of issues for customers, you can also bring people back with abandoned cart software.
If the customer has got to the stage of entering details such as an email address and then clicks away, the software can trigger an email to remind them; they forget something. You can use this opportunity to add an incentive to come back and buy, such as a discount on the cart items.
Utilize email marketing.
Email marketing is one of the most effective marketing channels for conversions. With this strategy, you are marketing directly to people that have signed up to hear about your products and services. It also adds an element of personalization to marketing, as you can tailor campaigns based on what people's interests and previous purchases were. Regular newsletters will keep your brand at the forefront of the customer's mind when they want to purchase. However, ensure that you're not bombarding them at all times.
Newsletters don't always have to be used to promote products and services. They are also an excellent tool for gaining feedback and distributing important brand news. The main aspects to always remember are to try and make email marketing relevant to your customer database; otherwise, they'll unsubscribe.
Create a good user experience.
There's nothing worse than a complicated online store. If an eCommerce shop or Amazon.com Brand Store is challenging to navigate, lacks a search function, and is poorly designed, people will click away in an instant. Simply put, make it as simple as possible without being uninteresting. Websites shouldn't be overcomplicated or fussy, plus they should also be easy to use on mobile. Many people look at sites on their smartphones and often come through emails and social media, so your desktop site has to translate well on a mobile screen. Every function should work well, and page loads times should also be short to avoid customers leaving the site.
Optimize your product pages.
Even if somebody is looking for a particular product and they find it on your site, they still might not buy it, but why? Product pages can sometimes look overcomplicated and call-to-action buttons ill-placed. To ensure consumers put the item in the cart, you need to audit and optimize your product pages to push the sale. Use conversion rate optimization (CRO) techniques to take an unbiased review of your site. This will help you identify if people hit a sticking point on the page that distracts from checking out. It's always a great idea to get several opinions on what's working and what's not. A specialist marketing agency is a great way to provide assistance and expert advice on CRO.
These are some of the ways to drive more sales to your online store. By incorporating these into your marketing strategy, you can begin to develop a deeper understanding of customer's needs and wants to improve conversion rates.
Ryan Flannagan is the Founder & CEO of NuancedMedia, an international eCommerce marketing agency specializing in Amazon. Nuanced has sold $100s of Millions online and Ryan has built a client base representing a total revenue of over 1.5 billion dollars. Ryan is a published author and has been quoted by a number of media sources such as BuzzFeed and Modern Retail. To connect with Ryan, check out @Ryanflannagan on Twitter or via LinkedIn.