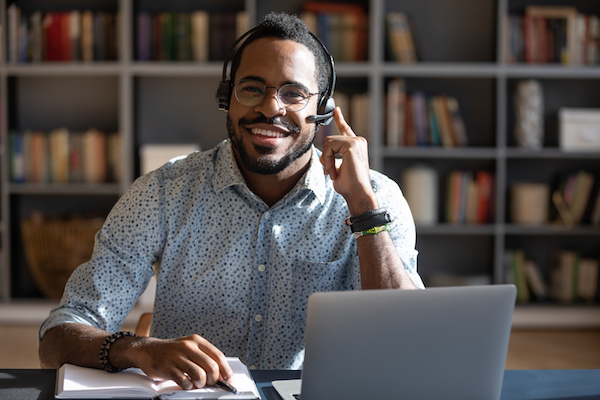 You are starting a new company and know that you need some type of help desk support. Do you hire an onsite team or contract with a remote provider? There are benefits and challenges to either path you choose. Whatever the direction in which you decide to go, you need to decide on a dependable help desk software that can meet your company's needs. Will your help desk team be serving only your internal employees or external customers as well? Does your company sell a product or provide a service? How large is your company? What is your vision for the number of employees to which you would like to grow? If you sell a product or service that will require customer support, how many support members will it take to adequately handle the number of customer inquiries that will potentially be submitted?
Thoroughly evaluating your needs, in the beginning, will help you avoid making an investment that is not quite adequate down the road, thus causing you to spend more time and money to make an adjustment. There are a few key things to consider in making your choice.
Availability.
An onsite team will be able to assist your employees and customers during standard office hours only, unless you decide to have more than one working shift or pay your employees overtime. A remote team can often provide 24/7 assistance.
Hands-On Assistance.
An onsite team will be able to physically help your local employees with their technology needs, which is especially helpful when you are setting up technology like printers and desktop computers. Your local team can typically handle any issues without much delay. If hands-on help is required for a project, a remote partner might have to contract with a local provider if they are not geographically close to you, which will often cause a delay in the time it takes for the work to actually be performed.
Staffing Costs.
Hiring an onsite team will often incur higher personnel costs than what you will need to budget for contracting with a remote provider. The price of an offsite team might be less than the cost incurred by supplying a local employee with office space, furniture, office supplies, employee benefits, and basic utilities like electricity and water. Before partnering with an offsite provider, be sure to look over their contract very carefully for what is and is not covered in their standard service offering. Simple requests like resetting a password could come at a higher price than you think. You should likewise consider any needs that you might have after hours, and the cost of overtime should you need to call upon your local team member for assistance during those times.
The Human Connection.
More and more employees are performing their jobs remotely these days. While this can increase efficiencies and decrease operating costs, you risk losing the company culture that you want to instill in your team. You want your company to be an extension of you. Building and maintaining a specific and consistent company culture can sometimes be easier when your team is in the same physical location. If you decide to go with an outside firm for your help desk needs, check them out thoroughly to ensure that they will provide the same standard of customer service that you would expect from your internal staff.
Providing your employees and customers with excellent help desk support does not have to be an overwhelming feat. Ensure you have the right people in place who will be good representatives of your company, and invest in the right help desk software to support both them and your customers.