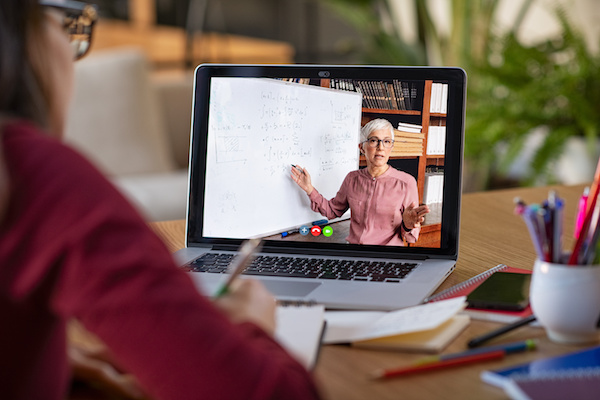 The key to a successful business is top-quality employees, continued training and career progression. Without these, a company can quickly witness high staff turnaround, unmotivated staff and inadequate work quality.
One way to ensure these values are kept is by offering training courses that have CPD certification. As many businesses are having to place face-to-face training on hold during the pandemic and financial uncertainty is causing promotion and pay rises to be paused, these online training courses provide a brilliant alternative.
What Is CPD?
Continuing professional development courses are online training available in almost every sector. Courses are available in varying skill levels, meaning they can be utilised for training new staff with little experience in the field or can extend the knowledge of the most experienced staff who may benefit from new knowledge in updated practices and procedures.
There are thousands of online courses available across the internet, but ensuring they have CPD certification means they have been independently verified. This means the information within the course is up-to-date and correct and they offer the value for money you would expect.
What Are The Benefits of CPD For Employees and Businesses?
Below, we look at the top 5 reasons why choosing CPD certified courses can benefit all levels of employees and business owners.
1. Shows Employees They Are Valued.
It's a tricky thing to do at the moment, but employees still need to be shown they are valued, even with an economic crisis looming over business owners.
Some employees may have become disheartened as pay reviews have been paused and in-house training cancelled due to lockdown, having to work remotely and directors having to cut costs as much as possible.
While there may be many websites and videos available to provide training, this can seem impersonal and trivial to many employees and some are led to believe that their career progression has been forgotten about.
By making a small investment in a CPD certified course, it shows employees are valued and their future career paths are being considered, even during a crisis.
2. Keep Consistency.
While all staff are always highly commended for any ability to take charge of their own learning and training, it can also backfire.
Staff undertaking their own courses that have not been verified can lead to misinformation and poor practices being picked up.
Other staff who may not be as active in motivating themselves to undertake training can be left behind.
CPD certification ensures consistency across all staff members and provides the means for higher-level staff to use their new-found knowledge to train others.
3. Improve Employee Retention.
A large cost for any business is a high staff turnaround rate. By providing CPD training to staff members, not only does this give a benefit to employees they may not have been offered in previous or even potential future roles, but it also keeps them interested in their current role.
Undertaking these courses can also boost employee confidence by improving their skillset and reiterate the knowledge that they already have. By keeping employees interested and reiterating to themselves that they are in the right role for them, staff retention can be increased and businesses are more likely to keep hold of their top employees.
4. Provides Learning Flexibility.
There often aren't enough hours in the day to complete work tasks, let along undertake more training and learning.
It can also be seemingly impossible to gather all employees at one time and place for training while making sure targets and client work are met within deadlines.
CPD certified courses can be completed at any time, with no minimum time slots. This means that staff can choose when best suits them to learn. If staff have a free hour or want to spend the last few minutes of a Friday afternoon learning something new, they can complete these courses at their own pace.
They can also be accessed via mobile and tablet devices, meaning the morning commute is a perfect time to these.
Not every employee has the same learning style, some can do wonders with a textbook and a notepad, while others will have very little benefit from doing so.
This is why CPD courses can cater to all learning styles, form quizzes, videos, gamification and more, there is a course in every learning style within almost all areas. This means that those who were previously reluctant to take on training may show a little more willingness and find they can enjoy training more than previously thought.
5. Promotes A Motivated Workplace.
Unmotivated employees, no matter how skilled, can be detrimental to any business and they are often reluctant to partake in any training.
By promoting active training throughout the workplace and implementing this as the norm, attitudes will quickly change. When staff see their peers learning new skills and thriving in their career, they will want to follow suit.
This also means that when a new-starter is brought into the workplace, they will witness an active learning culture within the team and show more willingness to conform to the actions of others.
With whole teams consistently being provided with new training, it can motivate employees to seek new courses out themselves and share their knowledge with others, through one on one training or simply recommending resources to others.
These are just a few of the reasons why businesses should seek CPD training for their employees. Plugging gaps in knowledge and remaining consistent within the workplace means that clients will always be provided with the best work possible and all staff will have the confidence to work to the best of their abilities.