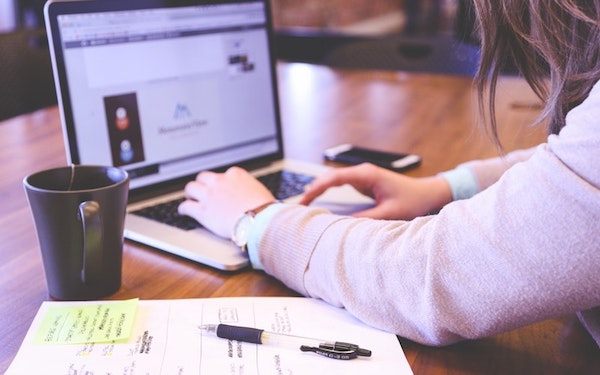 by Victoria Usher, CEO & Founder of GingerMay
In the current climate, business leaders and entrepreneurs are inevitably focussed on their companies and projects, and in building resilience to ensure a strong position for the recovery bounce. But alongside these efforts they mustn't neglect their own personal brand or profile. The reputation of a business is intrinsically linked with the actions of its leaders, so individuals that are perceived as insightful influencers or strong thought leaders will benefit the businesses they are associated with via the halo effect.
A recent survey of business decision makers reveals almost two-thirds are focussing on branding and PR in the post-lockdown recovery. As Jessica Banham, Group Marketing & Brand Manager at Aarsleff explains, "Leaders in all industries must embrace an entrepreneurial mindset to not only stand out from the competition but to survive. Branding and PR allows us to take control of the narrative instead of leaving the door open for other people to make assumptions. Both help to build a positive reputation for our business."
Business leaders can raise their personal profile though a comprehensive PR programme which can include authoring articles for prominent publications, speaking at high-profile events or responding to industry developments. But before they embark on a PR strategy, they need a basic toolkit to get started. Here are four essential tools to build a personal brand.
1. A biography that packs a punch.
Business leaders and entrepreneurs need an up-to-date bio that can be used to introduce them as an event speaker or an article author. It should be kept concise – ideally around 50 words – and should include their most impressive professional achievements as well as their credentials.
A bio should name-drop past businesses individuals have worked for, successful projects they have been involved in and awards they have won, but this should be balanced by an emphasis on what they are doing right now. Multiple versions of a bio can be created, perhaps with different levels of formality to suit a variety of publications, and these should be stored together and updated frequently.
2. Media training to boost credibility.
Even the best public speakers will benefit from a course of media and communications training at the start of their personal PR programme. Media training helps people prepare for interviews, anticipate questions, arrange their thoughts and deliver clear messages. It also gives them the skills they need to answer difficult questions and avoid being quoted out of context due to a lack of clarity.
Overall, media and communications training provides the skills needed to interact coherently and effectively with the media or with event audiences. It cements the speaker's status as an authoritative industry expert and credible source of information, as well as enhancing the reputation of associated organisations.
3. A headshot taken by a professional.
Headshots are used to accompany thought leadership articles or speaker profiles, so a professional image is essential. A selfie snapped on a smartphone simply won't cut it. Headshots should be updated regularly – ideally every two years – and should be taken on plain light and dark backgrounds. Supplementary images can be taken against a background or at a location that reflects the individual's profession or organisation, to add interest and variety.
When preparing for a headshot, business leaders should dress as they would for a lunchtime client meeting, preferably wearing plain colours rather than busy patterns. A professional photographer will be able to help with posing and expression to get the perfect shot. A headshot is a vital and powerful part of the PR toolkit as the ability to associate a face with a name makes that name instantly more memorable.
4. Active social media profiles.
Last but not least, business leaders and entrepreneurs must make sure their social media profiles are kept up to date, and that they reflect the image they want to portray to their industry – remaining on-brand for the organisations they represent. Social networks are a useful way of creating and maintaining business contacts but keeping several accounts current can take time and effort so networks should be chosen wisely.
A LinkedIn profile is a must as journalists often use this platform to search for industry experts or research contacts prior to a meeting. Other channels such as Instagram, Twitter or TikTok can be useful, depending on the industry, but leaders should be prepared to update their accounts regularly, creating their own content as well as sharing and commenting on relevant posts from other relevant industry figures.
Now is the perfect time for business leaders and entrepreneurs to elevate their own individual brand, and these four essential tools will equip them for success when they embark on their personal PR programme.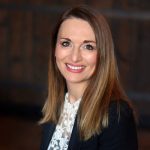 Victoria Usher is Founder and CEO of GingerMay, a multi-award winning strategic marketing and PR consultancy with offices in London, New York and Berlin. GingerMay was crowned B2B PR Agency of the Year as a result of its reputation for rigour, remarkable thinking, and strong relationships with clients and journalists. Victoria has received international acclaim for her work in the marketing and communications sector. She was named Industry Leader of the Year at the PRCA Dare Awards and won a Gold Stevie® Award for Female Entrepreneur of the Year.