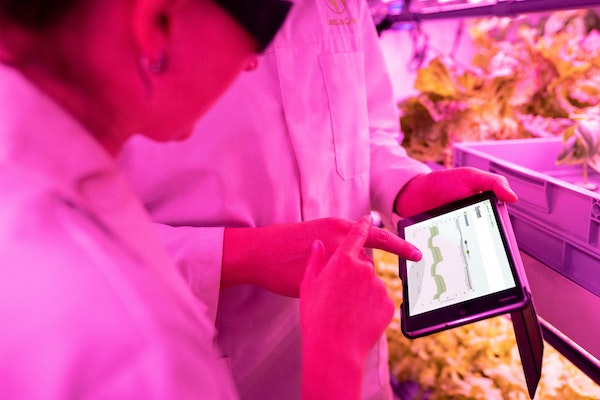 Product Lifecycle Management software – or PLM software – facilitates the design and manufacturing process of a wide variety of products and is especially relevant to the cosmetic industry. The use of PLM in cosmetics addresses all internal processes, from raw material sourcing to formulation, to administrative compliance.
Not all Product Lifecycle Management software solutions are created equal, as they often revolve around one specific need (such as contract lifecycle management) or are developed to match the requirements of one industry in particular. Others opt to offer an all-encompassing program. This is why selecting the right type of product can be crucial to truly reap the benefits of such a complex tool.
What Is PLM Software?
Most companies have much to gain from centralizing, securing and sharing information efficiently. They also look to automate processes and to standardize their internal methods. This allows them to come up with more defined strategies, to coordinate communication within the company and with external actors and to make the most out of what they have already created and learned. In the cosmetic industry, for which Coptis provides prominent software solutions, complex regulations govern every aspect of the manufacturing and distribution processes. At the same time, they have an obligation to innovate on a constant basis in an environment where competition is omnipresent.
This is where PLM software comes in as a means of centralizing all relevant data and making it available to the right agents exactly when and where they need it. A user-friendly interface allows users to take full advantage of the solution, and modular options even give businesses the opportunity to oversee and optimize every facet of their products. From conceptualization to formulation, marketing, design, compliance approval and all the way to the product's disposal, PLM software offers some genuinely practical features.
What Features to Look for When Applying PLM to Cosmetics?
One particularly crucial aspect of cosmetics manufacturing that PLM software solutions can provide added value for is NPD – or new product development. By centralizing all the necessary data, they promote the successful management of such projects.
Where the system truly shines, however, is in cosmetic formulation. Dedicated versions of it feature up-to-date lists of raw materials, complete with all their individual characteristics. This means that users can rely on the software to generate prototypes that observe all compliance standards, thus optimizing an important step in the development of a product. With all previous formulas accessible from the database, modifying existing products is also made easier and shows impeccable traceability. As for regulatory compliance itself, the software is able to ensure that the product meets any country-specific regulations. Compliant PIFs and product labels can be issued automatically, simplifying a typically complex and time-consuming procedure.
Contract lifecycle management automates contract processes, bridging every phase of the project and improving time-to-market. PLM also manages certificates of analysis, regulatory data and more, generating a full Cosmetic Dossier.
Any non-conformity is immediately identified, allowing the R&D department to be proactive. From raw materials to packaging, each aspect of the product is scrutinized, and corrective actions are automatically generated to address any issue instantly and efficiently.
Product sourcing and supplier relationship management are other areas where PLM can prove convenient, making use of digitization to automate exchanges with suppliers and ensure flawless logistics.
Finally, it is paramount to opt for a PLM softwareprovider that fully appreciates the importance of continuous improvement and applies it to its own products. Such companies are dedicated to improving their systems and involve their customers in their decision-making process. Similarly, they aim to offer their clients the right solution for their specific needs and endeavor to cultivate a relationship with them.