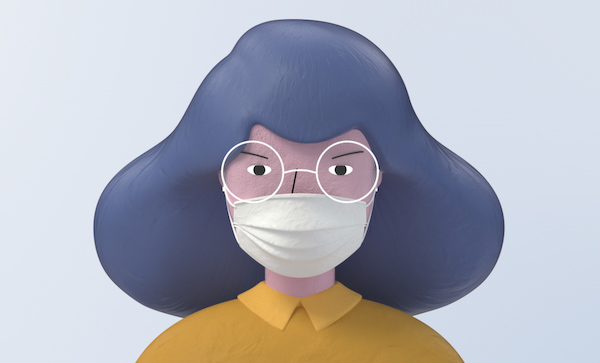 by Christopher Moore,  Chief Marketing Officer at Quiet Light Brokerage
The coronavirus pandemic has been going on for months. Even though some regions are looking at lifting lockdowns and bans on social gatherings, there's still no clear end in sight. It's been a trying time for businesses, even those in the ecommerce space.
Even though it's likely, as noted by ecommerce research and news agency Digital Commerce 360, that COVID-19 will boost the overall value of ecommerce in the long run, current projections are rocky at best. That's because, as reported by news agency CNBC, the coronavirus has weakened overall consumer spending even as people are shopping more online. This is in addition to supply chain disruptions and product shortages.
Still, there's a silver lining here if you're clever enough. If your business can pivot effectively, there are actually quite a few opportunities to both improve your business's short-term revenue and long-term value through COVID-19. I'm going to go over a few of the most significant.
Branch into "Small Luxury".
Pet supplies, personal grooming, and supplements have all experienced growth despite the economic impacts of COVID-19, while products in most other categories have seen sales decline. What is also likely true is how consumers are turning to white or private label products. There's growth opportunity there, especially now. Think about it: Consumers no longer have the ability to go out for a long nice dinner or treat themselves to a spa appointment. So what is considered a luxury is going to the grocery store and purchasing a white label grooming product like skincare creme, moisturizer, creamy eye treatment, mustache wax, fiber gum, grooming clay, or beard oil.
We call this "small luxury," because it feels personal and delivers happiness, but doesn't have the price tag of a Tesla. Ecommerce is positioned to deliver both that: Specialty socks, wine, games, and more — Consumers who are staying close to home are more prone to look for small luxury items they can rely on to give them a boost, especially in a time when so much despair is on their television screens.
Expand Your Sales Channels.
If sales on your primary channels have begun to decline, now may be the right time to expand. Look into installing a multichannel sales tool if you are not already using one, and explore the possibility of setting up a storefront on major marketplaces such as Amazon,  eBay, NewEgg, Rakuten, Jet, or Shopify. In addition to serving as a potential new source of customers for your store, a multichannel approach can also considerably up the value of your ecommerce business.
More importantly, it decreases your channel risk through diversification and also helps increase the overall valuation of your business.
Connect With Your Audience.
As the pandemic drags on and people grow increasingly uncertain about their future, they are, above all else, looking for some measure of comfort. As mentioned earlier, they don't want to hear brands constantly drone on about how the pandemic is impacting them. They've heard that song and dance already, at this point.
Instead, what you should do is simply connect with them. Be authentic. Share your story. Listen to your customers. Help where you can.
Consider offering a subscription model in which you provide ongoing services in exchange for regular payments. This might take the form of a free 'gift box' of products each month (grooming products, shaving razors, socks, wine), access to exclusive newsletters and resources, or member-exclusive sales. One example is NakedWine.com, which offers the delivery of small label wine from boutique wineries around the world, or Manscaped, which curates natural products for men, from underwear to razors. The important thing to remember here is that, particularly during a pandemic, it's about solving problems and making consumers feel good about themselves. There's also an element of surprise.
People are hurting right now, both financially and emotionally. If you can offer them products, services, or discounts that can help them get through the pandemic, the benefit of a sale is secondary. The loyalty you'll gain from those customers is far more effective in improving your business's value – people remember when a brand cares about them for reasons beyond converting them into a lead.
Eyes Forward.
The ecommerce market has a decent outlook in the long-term, even as difficult as things are now. Even if all your business does during the coronavirus pandemic is survive, you're still looking at a completely new landscape once the smoke clears. By continuing to invest in your business during this lean period, you'll set yourself up to tap into that long-term success, even if the current behaviors displayed by your audience aren't permanent.
Christopher Moore is the Chief Marketing Officer at Quiet Light Brokerage, which specializes in helping clients sell their internet-based businesses. Additionally, he founded Gadabout Media LLC to inspire, educate, and unite others by creating visually stunning content for clients.  He's written on small business marketing and eCommerce for sites like Toolbox and Cwordswoth.