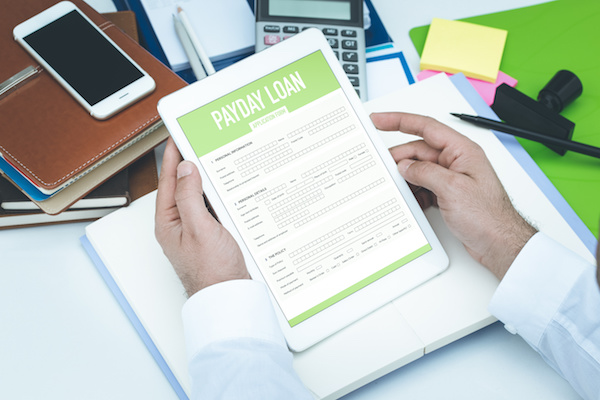 People take out a loan to fulfill an urgent need for money. The problem is that with most traditional loans, it usually takes time before the funds get into the borrower's hands. Fortunately, loan applications can now be made online. Even without personally visiting a lender, one can be approved for some fast cash to pay the bills. One good example are instant payday loans online.
Depending on your location, an online payday loan in Canada or the US, for example, can provide instant monetary support. With this type of loan, cash is usually deposited in the borrower's bank account within the day of applying for it.
Below is a detailed look at online instant payday loans and the process of getting one when you need money for some urgency.
What's an Instant Payday Loan Online?
With a payday loan, borrowers usually receive $500 or less. It's a short-term loan that's often repaid on your next payday. Note, however, that structures and fees of payday loans vary quite a bit by lender, state, or country.
If you want a payday lending option that enables quick online application and disbursement through your computer or mobile phone, an instant payday loan online is definitely worth taking a closer look at.
Thanks to today's technology, people who want to borrow money can now apply for a loan (payday, title, or any other loan) through their computer or phone. They can also receive the funds directly into their debit card or checking accounts. Forget about walking into a physical store, especially in the face of the pandemic that the world faces right now. With an instant payday loan online, you'll have the flexibility to not only apply but also receive money while on the go or even in the comfort of your room.
The Process of Getting an Instant Payday Loan Online.
It's relatively easy to get an instant payday loan online. For first-time borrowers, here are the steps that you need to take:
1. Complete the Online Application Form.
Provide your personal information such as complete name, home address, bank account information, and income/employer information by filling in an online application.
Most payday lenders online have similar requirements. They'll usually need at least the following:
A valid ID like a driver's license or any other government-issued identification card.
Due to varying state lending laws, your address will also be required for residence verification.
An online bank checking account where the funds can be deposited and withdrawn.
Your social security number for identity verification and fraud prevention.
Some payday lenders online may also want:
Permission for checking your credit report (the process doesn't hurt your credit score).
A mobile phone if you're applying on a mobile app.
A debit card where the money can be disbursed, especially if you're looking at receiving the money immediately.
An income verification like a photo of your pay stub.
The loan application for online instant payday loans can usually only take 5-10 minutes. Make sure to understand the loan terms by reading everything carefully.
2. Initial Information Validation.
The next step is the initial information validation. It takes place after you fill in the loan application form and submit it online. This step is meant to check and assess the accuracy of every information found in your application. Initial validation is fully automated. Checking the validity of postal code, bank account information, addresses, and telephone numbers are all part of this step. Your application will proceed to step three if it doesn't have any errors.
3. Approval.
If you missed out something or didn't fill your application correctly, you may be required to provide additional details at this point. This is also where loan agreements are presented, which tells you that your application is successful. During this step, borrowers should check their email regularly since the loan agreements will be generated automatically. Your application process is approved/complete once you read the terms of the loan and agree to them.
4. Transfer of Funds.
Funds are processed for dispatch once the lender receives your loan agreement. After accepting the loan terms and conditions set out in the agreement, most instant payday loans online are disbursed within ten minutes. Funds are instantly transferred to your bank. It may take time to receive the money, depending on your bank.
You must fill in your application correctly as errors can prolong the process when the lender requires you to make some clarifications. Carefully and accurately filling the loan application form means you get the loaned amount as soon as possible.
Final Thought.
Instant payday loans online are a handy form of short-term borrowing. It's a fast and easy way to make ends meet during an emergency or turn that creative small business idea into a reality. However, it's still essential to carefully research your prospective lender, understand all your options, and know the terms before committing to a loan.