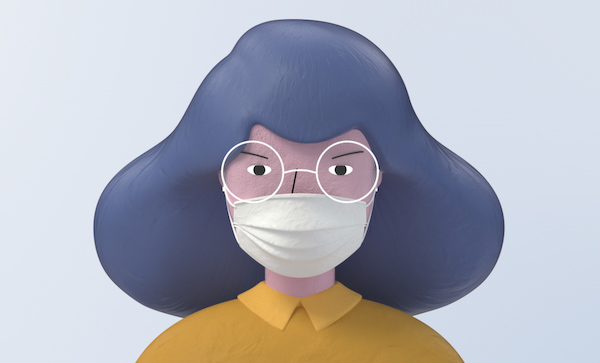 The world as we know it has irrevocably changed after 31st December 2019. The novel coronavirus (also known as COVID-19) quickly spread throughout the world, infecting almost 7.9 million people, and claiming 435000+ lives so far. There is no vaccine yet. There is no definite cure yet. The only way to manage this disease is by prevention through the practice of social distancing. Due to the highly infectious nature of COVID -19, with an R3 to R5 value at several places (the number of infections caused by one person. Anything above R1 is dangerous), the act of staying at a distance from other people is the most effective method of controlling the disease.
But social distancing comes at a price.
When people can't work together, everything falls apart. Economies have come to a standstill. Companies are shut down. Employees are working from home. Businesses and startups are looking for new ways to survive in this pandemic.
What Does This Mean for People Working in the Creative Industry?
For those working in the creative industry, this time has not been any less challenging. You keep wondering if businesses still want creative, animated videos. Do they still need marketing at all? If these are some of the questions you've been pondering over, we've got good news.
Animated videos are not going anywhere. In fact, in this pandemic, it's thriving. It's one of the most essential forms of communication to spread awareness amongst different age groups and has made it possible even for young kids to understand the seriousness of the virus, without burdening them with gruesome images.
In a post-COVID-19 world, it has become downright crucial for businesses.
Traditionally, live-action shoots involve the use of actors, a location, studio with sets and props, a lot of physical equipment for filming (lights, camera, installations, etc.) and a full-fledged production crew. The bigger the team, the greater the cost. The more elaborate the scene and sets, the higher the budget and the involvement of a larger group of people.
With the COVID-19, it's now dangerous to pursue live-action projects. Film productions, businesses that were aiming to spend big bucks on live advertising are now turning to various animated video styles to get the job done.  Thanks to tremendous advancements in technology, it is now possible to render animated scenes that are indistinguishable from the real thing. Not only that, but they are also immensely cost-effective and timesaving when compared to real-life action shooting.
Coronavirus and filmmaking.
The coronavirus is here to stay. Social distancing is no longer a buzzword but a part of our life. This means film-making has also been greatly affected. Since face masks have become a permanent fixture in our lives, today's directors have a dilemma in their hands. After all, nobody wants to see two or more actors yammering about with face masks on, far apart from each other. If that wasn't enough, a production crew and cast could easily endanger each other if they did not observe physical distancing rules during a live-action shoot.
But this is also a time when people need new stories and new forms of entertainment. Businesses too cannot risk oblivion. Life and the economy must go on. Luckily, in this age of technology, digitally produced videos are replacing the need for traditional film-making.
Today's digital artists and creative agencies are constantly pushing the envelope when it comes to utilizing animated videos to tell a compelling, engaging, and memorable story. You can opt for a hand-drawn style frame by frame, or you could go with 3D animated characters and locations. There is no limit to what animators cannot accomplish. They bring your vision to life and help you communicate with your target audience, all without endangering human lives.
What about real product demos?
Many companies want to showcase their upcoming products. Trouble is, with strict lockdown and social distancing rules in place, it is impossible to film a product launch these days. But there's no reason to worry, thanks to the wonders of realistic 3D animation.
3D animation is better for a variety of reasons. Not only do 3D videos increase brand recognition, but they are also very interesting and can convey messages in a memorable way. They also have immense viral potential on social media. Your brand can reach people easily and quickly by way of product explainer marketing. You can show everything from how to assemble your product, its core benefits, tips and tricks, and more. You could even show your fans how their favorite product is manufactured and assembled, all without leaving the confines of their homes.
Short animated videos are the way to go, with 4 out of 5 people likely to watch a clip than read all about it online.  Not only are people primarily visual learners, but they also retain 95% of the message given in a video than in a page of text. Plus, they are more likely to share and talk about it with others.
A New Approach to Advertising and Communication – the Maybank Project.
According to Explainer Videoly's research on a client's YouTube channel, animated videos sit at the top 3 rankings by viewership and likes. Case in point, the Maybank Raya project. Malaysia's largest bank Mayabank tasked Explainer Videoly to create a compelling animation video that can help the company connect and communicate on a deeper level with their local audience.
Believe it or not, the animation video gained over 1.5 million views within 3 weeks on Maybank's YouTube channel. This is because animated videos are one of the best ways to improve conversions and help make your product more visible on the internet. Search engines like Google are more likely to rank your product higher in search results.
But this is not just about how cool an animated video is – this is literally about the new form of advertising that businesses will need to resort to in the pandemic era. With limited budgets, social distancing, and other stringent SOPs in place, animated videos will be one of the most cost-effective and endearing forms of commercial advertisements.
How about Online Events?
As mentioned before, considering strict social distancing rules, live events with press and celebrities, and industry folks are not possible without the risk of infection. To counteract this, companies like Porsche and Sony are holding events online. Porsche showed off its new car while Sony showed off its newest games console the PlayStation 5, to millions of fans all over the world. And they did so by demoing the whole product with realistic 3d animation. Agreed, the feeling of witnessing a live event and being part of it, interacting with different people is more human and effective, but in a time when being physically close is impossible, animated content is the only viable solution. Imagine being in a pandemic 100 years ago, and not having any of these possibilities!
Conclusion.
Modern problems require modern solutions. Today's companies need to adapt and evolve to changing trends. The coronavirus scare has changed the way the world needs to do business, and investing in animated videos is not only important now more than ever, but essential for staying in the game. After all, marketers who are using video are seeing (on average) 49% faster growth in revenue