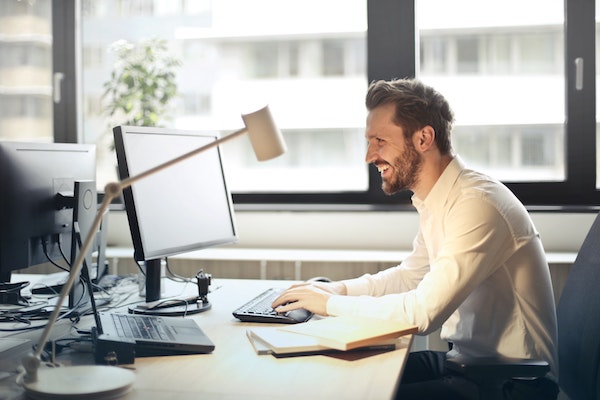 by Mahendra Gupta of Saviom Software
Organizations are trying to switch to remote working with the help of technologies and work culture to obtain similar or better operational efficiency than before.
There are many factors that help remote working cultures to thrive. This post will dive into an aspect whose importance often goes unnoticed i.e. documentation management. Controlling and sharing information is the key aspect of remote working when it is practiced with well-managed resources. Simply put, proper documentation supports remote workforces for better operational performance with data-driven decisions.
Managing documentation can be accomplished with a powerful Document Management Solution(DMS). It can improve operational efficiency with its benefits stated below.
1. Better Project and Resource Planning.
Document creation is a thorough process that decides the possibilities of your success. Documentation management focuses on creating, reviewing, modifying, certifying, issuing, and distributing the documents that validate your project approach.
In remote working, keeping everyone on the same page can get difficult without a proper documentation process. Improper documentation management can diminish enterprise visibility due to the silos that crop up across work and the resource pool. In fact, it leads to competent staff being overlooked or overworked, and neither option is conducive to efficiency. However, DMS helps you prepare a resource utilization strategy using a resource management tool with the product and project documents that state the resource requirements for inflight and future activity.
2. Collaboration and Eliminating Silos.
You can easily eliminate silos with a standard central repository. This is the key aspect of managing the documents. It will help you develop a better-collaborated network amongst your remote workforce i.e. each department can interact with the other even if they are distant.
Every member of the enterprise will be able to access the information. In this manner, a lot of time can be saved that is spent unnecessarily on requesting, waiting, following up, etc. Documentation management provides a robust repository where remote teams can save the documents and archive them for future use.
3. Document Information Security.
A secure document management tool allows you to control who gets access to the documents. It restricts information sharing without your knowledge. Additionally, you can keep a track of modifications made to the document where the tool will save every version separately.
You can even configure alerts with automated notifications  every time someone accesses the documents, makes changes or tries to share it. This is the most important benefit for which large organizations heavily invest in cybersecurity systems and document management tools.
4. Improved Risk Management.
Well prepared documents can easily help you identify the issues involved in the project and business decisions early on during the planning phase. Moreover, it provides a substantial project understanding to prepare for risk mitigation, a contingent plan, or if needed, another risk-free plan altogether. In short, you can easily cover all the key aspects of risk management.
Documentation of project ideation, planning, execution, control, closure helps you a map and create a document for risks as well. Further, a risk log documented properly can be of great help for the team to understand its source of origin, cause, and even plan counter actions accordingly.
5. Up to Date Regulatory Compliance.
Updating the certifications, agreements of the critical documents to ensure project compliance. It will allow you to stay safe from the consequences of failed legal and business obligations. You can easily feed renewed dates and get alerts from the tool so that you do not miss out on renewing in the rush of performing the project processes.
Every business will benefit from this factor of Documentation Management Solution(DMS) because they are bound to legal norms and enterprise affiliation to business communities/societies. DMS assists you in maintaining product quality compliance for factors like stability, security, and reliability. Additionally, it stores data on project site/plant safety certifications, employee insurances, environmental sustenance norms, etc.
6. Reliable Backup and Easy Recovery.
Document Management Solutions saves a backup of every piece of information you put through the tool. It helps you go through the documents at any later stage even if the original version differs from the latest one. In this manner, the tool helps you maintain the document versions safely.
Additionally, the cloud storage on a secure platform helps you categorize and retrieve the information without spending a minute more than required. The simple method of indexing and tagging standard titles to the documents will be easy for every member to navigate through the storage repository.
7. Efficient Cost Management.
Project financials are very critical especially when it comes to remote teams that rely on e-copies of proposals, bills, contracts, etc. With all the benefits stated above, you can efficiently perform project cost planning by cutting unnecessary expenditure and time usage.
You can capitalize or raise the funds for your projects using reliable proposal documentation, budget plans, and essential reports that reflect your successes in the past.   Hence, DMS can organize the project financials right from budget planning to closing the project with profit statements.
Project documentation management is beneficial for the remote team in particular since they depend on document-backed communication in order to be guided by the facts. It stands as the source of truth once the project information is documented into papers or electronic versions(e.g.: ebook). Documentation management does not only focus on creating and storing them but also aims at using them as a reference for the ongoing project as well as future ventures. In this manner, DMS not only saves substantial time but also helps organizations abide by the standardized work regulations.
Mahendra Gupta is PMP certified and an expert authority in the smart workforce planning and resource management domain. He is the subject matter expert in resource management and workforce planning at Saviom Software. His experience has enabled multinational businesses around the globe to diversify their project portfolio. Follow his work here.