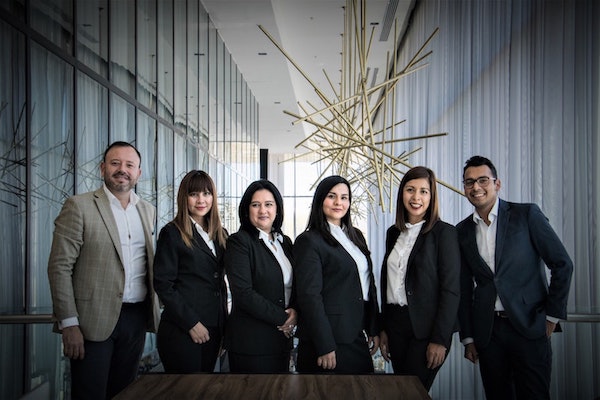 by Deb Boelkes, author of "Heartfelt Leadership: How to Capture the Top Spot and Keep on Soaring"
A couple months ago, a crisis hit the world — one that changed almost everything about how companies operate. We all know the details, so no need to enumerate them here. But as we continue to navigate this fearful, uncertain, emotionally charged stretch of history, leaders need to ask themselves a big question: What has the pandemic taught you about the role your heart plays in your leadership style?
Times of crisis and extreme change have a way of revealing hidden truths. It shows us what we're made of. It shows the people around us what we're made of. And while many leaders have had to make really tough decisions in the upheaval caused by COVID-19, the way they did those things speaks volumes.
In other words, if you had to lay people off, did you do it with love and concern? Were you patient as employees struggled to balance their newly remote jobs with home schooling and child care? Did you say thank you? Did you double-down on efforts to keep people engaged and inspired? Did you continue to nurture their growth and push them to live up to their potential?
All these are the attributes of what I call a "heartfelt leader." They mean you don't lead only with your head — always putting goals and profits ahead of people — but you also care deeply about employees' well-being. (It's not an either/or proposition, she says. People who truly believe you care work harder and are more engaged, making it a smart financial strategy.)
Now that the dust is starting to settle and businesses are — ever so slowly — starting back down the road to normalcy, I urge you to take a good hard look at your own "heartfelt quotient" and see how you stack up. Here are a few things heartfelt leaders regularly do:
They give their personal best every moment.
My first job working for a major corporation was at Disneyland. My high school drill team auditioned and was selected to perform together throughout the winter holiday season. I was a 'marching card,' the ace of clubs with the Alice in Wonderland dance unit. Once we had the job, we each gave our personal best every single moment. We competed against ourselves to set new personal best records with each ensuing performance. If any one of us made a wrong move, it impacted all of us, and it certainly impacted our 'guests.' We all depended on each other. Disneyland depended on us. The audience who had paid so dearly to attend depended on us. If any one of us failed individually, we all failed. We had to work together at peak performance, in perfect unison, every single time. We had to be perfect. No excuses. Ever. Disneyland set a bar for job performance and work ethic against which I have measured every other career and customer service experience I have ever encountered throughout my life. My heartfelt thanks will forever go to Walt Disney and all the Disneyland cast and crew members for that incredibly important lesson.
They build a culture of love. (That's what draws the talent.)
Tim Hindes, co-founder and CEO of Stay Metrics, a provider of driver retention tools, believes that successful companies are the ones that lead with love from the top down. He says, "When we started with two of us in 2008, we basically grew the company to $30 million in under three-and-a-half years. It wasn't the two of us who did it. By the time we were done, we had thirty-five team members. We constantly had people coming into our offices saying, 'This guy is talented. He wants to be part of this.' If you dare to create this type of environment, one so unorthodox, you'll find talented people will come to you who don't want to play the old game. So, not only is it the right thing to do, it's a brilliant move. I do think a lot of the problems we have in business, if you root down to it, are an absence of love and culture at the top."
They live by the Golden Rule in good times and bad. It's the foundation of trust.
Colleen Barrett, president emeritus of Southwest Airlines, says, "You just have to practice the Golden Rule, on or off the clock, with each other, with your customers, with anybody you come into contact with. It's really simple. I'm not saying we never fight with our unions. You know, we're 86 percent unionized. At Southwest, you could be in the middle of a ferocious negotiation over something or somebody or some work rule, whatever. But… if you walk into the room at the beginning of the day, when you walked in as a total stranger, you would not know who was who, because they're not on one side versus the other. They're intermingling. They're talking. They know each other by their first names. They know their families. They know something about them because that's who we are. Do we argue? Yes. But do families argue? Yes. Do we have disagreements? Yes. But there is such a trust there.
They use the magic words — "I don't know" — and use them often.
Garry Ridge, chairman and CEO of the WD-40 Company, shares the power of admitting that you don't have all the answers. He says: "I love three words so much, 'I. DON'T. KNOW.' I think they're the most powerful words we can use as leaders, to say, 'I don't know. Tell me what you know.' Suddenly these barriers come down. Fear goes away. Conversation happens. Dialogue. Learning. Eventually, we come toward a position we both then say we think we agree on.
They strive to never hurt anyone.
This should be a given, but as a leader, your goal should be to enhance the lives of your employees and certainly to do no harm. Garry Ridge says, "When we put on the badge of leadership every morning, we take on the responsibility of other people. As leaders, we have no right, by our actions, to mess up other people's lives. We leaders need to take that extremely seriously. Too many leaders out there, through their overinflated self, their ego, who are driven by short-term goals instead of long-term thinking, make decisions that hurt people every day. They have no right to do it. The Dalai Lama says, 'Our purpose in life is to make people happy. If we can't make them happy, at least don't hurt them.' Our purpose as a leader is to help people engage and enable, NOT to hurt them. We want to apply to their positive, not to their negative.
They keep asking, "How do I help you grow?"
Britt Berrett, former president of Texas Health Presbyterian Hospital Dallas, emphasizes the need to show your people who don't necessarily share your values that you care. "I had a funny experience with one of our chief officers," says Berrett. "I adore her and work very closely with her. For me, my time is very precious. I don't have a lot of slack time; for me, it's my faith, my family, and then my job. I knew there was time we needed to spend together. She needed that one-on-one time. It was in the afternoon, so I said, 'Let's go grab lunch.' My favorite lunch restaurant is Wendy's. So, we went off to Wendy's for lunch. I didn't think anything of it. We sat down. I thought we had a good conversation. Later, I found out she was a little put off we went to Wendy's. The message to her was I didn't really care. I didn't really know. She was absolutely right. In the frenzy of the day-to-day, I kind of forgot that. We laugh about it now, but whenever we go out to lunch, it's always Wendy's. We've made a joke out of it. But I needed to understand what was important to her and how I needed to show up as a boss. That's what genuine leaders, I think, do. They ask the question, 'How do I need to show up to help you?' You've got to modify your strategy and your behavior to help them grow.
They don't treat employees like assets.
Howard Behar, former president of Starbucks Coffee, says, "We hear leaders all the time say, 'People are our greatest asset.' They're not assets. You don't own them. They can choose or not choose to be part of your organization. There's nothing keeping them there, except maybe fear of loss. The more we treat people with caring, with love, the more they want to perform, the more they want to be part of the organization. Here's how it works in the real world. When you trust people and you give them more responsibility and accountability when they're ready for it — sometimes even when they're not ready for it — the more they want to perform, the more they don't want to let you down. They don't want to let their teammates down. They don't want to let themselves down. It just works. There's no magic here.
They recognize that everyone who works for them is a somebody.
Paul Spiegelman, former CEO of BerylHealth, says, "Everybody is a 'somebody.' We're not taking 'nobodies' and making them feel like a 'somebody.' We're recognizing they are 'somebody.' I can ask people questions. I can learn enough about them and show I care about them to make them feel good about themselves. To me, that is probably the secret sauce, so to speak: Make people feel good about themselves."
Even if you have to admit you haven't been acting like a heartfelt leader, now is the perfect time to turn things around. Right now, many people all over the world are taking stock of their lives and vowing to become better, kinder, more loving human beings. No reason leaders can't do the same. Let this crisis be a growth experience — one that inspires you to start making a positive impact on your company, on your employees, and on the world.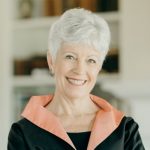 Deb Boelkes is not just a role model heartfelt leader; she's the ultimate authority on creating best places to work, with 25+ years in Fortune 150 high-tech firms, leading superstar business development and professional services teams. As an entrepreneur, she has accelerated advancement for women to senior leadership. Deb has delighted and inspired over 1,000 audiences across North America. She is author of "The WOW Factor Workplace: How to Create a Best Place to Work Culture" and "Heartfelt Leadership: How to Capture the Top Spot and Keep on Soaring"