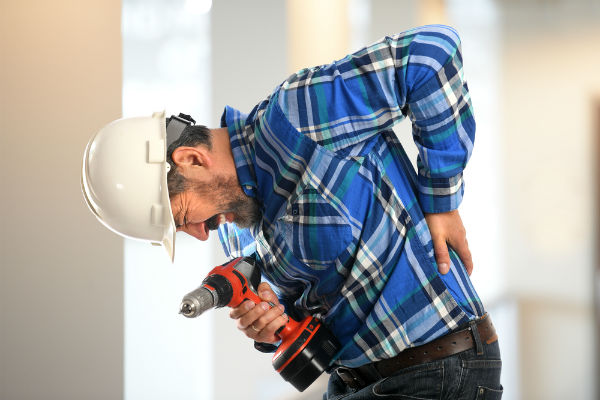 There's never a convenient time to be injured. And when you're a self-employed entrepreneur or business, owner, the stakes are even higher. Not only is there the physical pain and discomfort of the injury, but you also have to worry about how you're going to keep your business running without being able to operate at full capacity.
6 Smart Steps You Need to Take.
Whether your injuries were sustained from an isolated incident – like a car accident – or you've developed some sort of serious or chronic illness that limits your ability to fulfill standard duties, the following tips will ensure you maintain as much control over your business as possible.
1. Get the Right Treatment.
Start with treatment. Nothing else matters unless you get the appropriate medical treatment for your condition. See a doctor and follow their instructions – no matter how precautionary the treatment plan may seem. It's better to take things slow now and return to action fully healthy than it is to prematurely return and suffer lingering and debilitating effects for months or years to come. 
2. Hire an Attorney (if Necessary).
As a self-employed individual, you don't get the same protections as employees and other individuals who are injured while on the job. But that doesn't necessarily mean you're out of luck.
Hire a personal injury attorney to find out what your options are. This will ensure you leave no stone unturned. (It also removes much of your personal burden to have to hunt down evidence, interpret legal jargon, file appropriate documentation, etc. Your attorney will do all of this for you, which frees you up to focus on (a) getting better and (b) running your business.)
3. Notify Your Team.
While you don't have to divulge all of the details of your injuries, it is important that you notify your team of your situation so they can stay engaged with what's happening every step of the way. Feel free to send out an email or call each of your team members individually (whatever suits your style and abilities). 
4. Appoint a Team Lead.
In your absence, be sure to appoint a team lead – someone who can fulfill all of the duties and responsibilities that you're forced to delegate because of your limited capacity. Your team lead doesn't have to the most senior person in your company. It simply needs to be someone who is:
    Familiar with the inner workings of your company

    A natural leader with the ability to coalesce people around central ideas

    Honest and trustworthy

    Available (and skilled with both written and oral communication)
Be sure to compensate this person appropriately for all the extra work they do in your absence. This is a great opportunity to show your people how much you care for them.
5. Use the Right Tech Stack.
The beauty of working in today's environment is that there's so much great technology in the marketplace. Running a business virtually is no longer a massive challenge. There's a tool for doing just about anything. The key is to integrate the appropriate tools into your technology stack so there's minimal friction and few distractions.  
While it all depends on your business setup and the type of work you do, you may find some of the following tools useful:
    Slack (communication)

    Time Doctor (employee time tracking)

    Basecamp or Asana (project management)

    Google Drive (cloud document storage and collaboration)

    Zoom (virtual meetings)
The beauty of tools like these is that they almost all have cross-functionality. For example, Google Drive fully integrates with Slack (which makes it easy to share documents and communicate with ease). 
6. Don't Overdo It.
Remember that your health is your first priority. Your business is second. In an ideal world, you don't have to choose one over the other. However, make sure you don't overdo things. A longer recovery is preferred if it means you're able to come back fully healthy and capable of resuming normal responsibilities and activities. 
Take Care of Yourself.
When it's all said and done, the most important thing is how you treat yourself – physically, mentally, and emotionally. Depending on the extent of your injuries and how long they'll impact you, this could be your new normal. The sooner you figure out what this looks like, the better off you'll be.