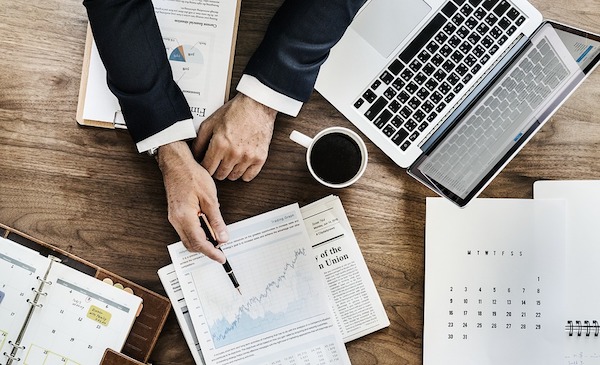 by Jack Siney, GovSpend Chief Revenue Officer
The global pandemic, COVID-19, has changed our world as we know it. With unemployment estimated at 20% and growing, businesses in almost every industry are feeling the effects. 
U.S. government agencies are one of the few organizations that will actually be spending more money in the coming months. More than $2 trillion in new federal spending have already been authorized — not including additional state and local expenditures.
So, how do you get a piece of the profits to help your small business survive? By selling to them! These five secrets can help you do it.
1. Access Current Government RFPs.
Requests for Quotes (RFQs) are immediate needs that the government has and are typically awarded in just a few days or weeks. GovQuote.us is a free online resource where government agencies post their RFQs, and companies can submit quotes electronically. 
During the COVID-19 crisis, the number of immediate-need items for agencies has increased dramatically, and they are completing RFQ awards faster than ever — sometimes in just hours, literally. It takes 15 minutes to register your company to access these RFQs. Once registered, you'll begin receiving RFQs pertinent to your business. RFQ awards are being made daily — for medical and non-medical products.
2. Find Active Buyers for Your Product.
Government agencies are suddenly in need of a wide variety of products/services from an entirely new set of vendors. GovSpend is offering a free Vendor Registry that allows companies with products or services specifically needed to address the COVID-19 crisis to partner directly with the agencies that need them. The Vendor Registry allows your company to enter complete contact information and all of the products/services you provide related to the COVID-19 crisis. Once confirmed, the registered companies are a verified government contractor, and their information distributed to government agencies in need of those products/services.
By joining the Vendor Registry, you also receive immediate access to COVID-19 bid/RFP notifications. You'll receive free access to all of the bid/RFP notifications in the system as they pertain to COVID-19 supplies and services. This will provide you access to government purchases that are larger than the basic RFQs.
3. Learn How to Win Government Contracts.
U.S. government agencies are the largest prospect in the world — with 90,000 agencies (federal, state, and local) spending more than $7 trillion per year… equating to $20 billion per day. But, only 10% of U.S. companies sell to the government — because it can be complex and overwhelming. Now, you can learn exactly how to sell to the government. 
GovSales University is offering a free set of videos on "How to Win Your First Government Sale" with a federal, state, and local agency. Each video is available online, on-demand in the GovSales University portal. By creating an account, you gain free access to these videos and other resources to help you learn how to win your first government contract — and if you are an experienced government contractor, the tips and tactics to increase your government sales. This will help your company now (during this crisis), and going forward once the crisis passes.  
4. Use Data to Obtain a Competitive Advantage.
The government has made a lot of data available with the recent open data initiative.  One of the most useful sets of data is the government purchase order data aggregated in an online database by GovSpend. 
If your company is an experienced government contractor and/or you're looking for a competitive advantage when pursuing government contracts, you can obtain a free demo of the GovSpend purchase order database. This proprietary database aggregates the purchase orders from local, state, and federal agencies — showing exactly what agencies are purchasing, who they are buying from, and what they are paying. And, it shows exactly which government agencies your company should be targeting with your sales and marketing efforts.  
5. Make an Agency a Raving Fan of Your Company.
The secret to successfully selling to a government agency is having an agency that loves your solution. No matter how good your sales process is — government agencies are risk-averse and want to hear from another agency that has utilized what your company sells. To have your government sales grow exponentially, you need to create a flagship agency — an agency that loves your company and the products/services you offer. Once you have made the agency a raving fan of your company, you should then start selling to all of the agencies around this flagship agency. 
Do anything necessary to get this flagship agency because they will tell other agencies to buy from you. This process will enable you to scale your government sales faster than trying to get one or two agency sales in different areas or states. Your government sales map should have clusters of agencies — all located near each other — that buy from your company.
These five secrets are critical to winning government sales that will help your company survive through the COVID-19 crisis. And, they'll also help your company grow faster after the pandemic ends.
Beginning his career as a contract negotiator for the U.S. Navy, and as an IT consultant for the government division of PricewaterhouseCoopers, Jack Siney is considered the nation's leading expert on selling to the government. With more than 25 years in government sales, he has completed over $1 billion in government contracts. Today, Jack Siney is the Chief Revenue Officer at GovSpend — a technology company that aggregates purchase order data from local, state, and federal government agencies to provide searching, reporting, and analysis capabilities.