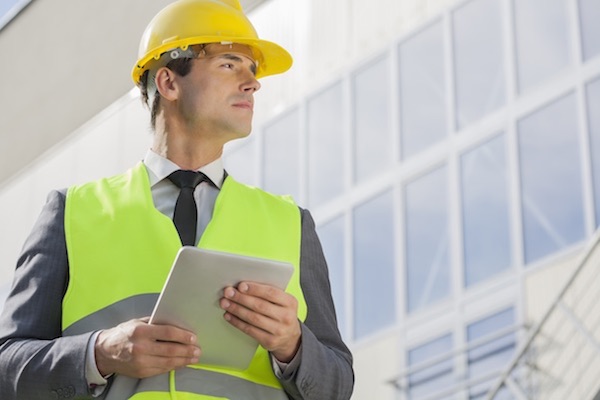 When we talk about a few of the most impactful industries, the construction industry comes at the top. No matter what we do or how bad the economy gets, there will always be a need for housing and that's not all, there will be a need for more infrastructure too. When we talk about infrastructure, the construction industry has singlehandedly become the biggest contributor when it comes to the overall development of infrastructure. Roads, streets, bridges, metro lines, and huge skyscrapers everything that we see from the business and corporate buildings to malls for entertainment, is just because of the marvels of civil engineering. Most people still feel software engineers and SEO experts will take over every industry and that might be true, but with the construction industry, civil engineers will always remain in the trend. There is no way any machine can replace an architect or a construction project manager because even with all these software, you still need a mind to run it all.
If we talk about civil engineers, there is no doubt they have successfully shaped our modern world, from basic designing to overall planning and management of every complex infrastructure, they have got everything picture perfect. Most people love to see the marvel of nature and enjoy the greenery, there are so many of us, who still get fascinated by the concrete juggles around the world. From the marvel itself, Dubai to the city that never sleeps the might New York, whatever we see is just because of the whizzes of civil engineering. In the future, we will witness the role of civil engineers evolve even more as technology is evolving everything and everywhere.
As most of people like to work on their own and don't want to confine to just a job throughout their life, more people are questioning, what will happen if they quit a job in civil engineering. Obviously, this depends on where your passion lies but in the case you still want to figure out what you will be doing if you won't find a job, here are the top five business options that you can explore if you are a civil engineer.
1. Start a Construction Company.
What can possibly go wrong with a Construction Company? Civil engineering and construction business is a match made in heaven. This is the most common business for any civil engineer, you can start with company registration and when you find a project, you can surely run a successful business. You just need to focus on the quality work along with a good sense of networking skills to build a PR and you will have good enough capacity to be the owner of a successful construction company. This might look difficult right now, but if you have a good enough experience with construction, this will come naturally to you. If you don't have much resources then its better to start with construction estimating services and then scale up the business later on.
2. Cement Manufacturing Business.
After Construction Company, if most civil engineers ever try to start a business, cement is the first thing that comes to mind. As a basic raw material required for construction, cement is never out of demand. If you want to start a cement manufacturing company, you must keep this in mind that you will be requiring a lot of money for the capital however selling cement will not be such a hassle if you have a good sales team and you offer good prices. If you have well enough networking skills in the industry, you might be in for at least, as most of the civil engineers in the industry know each other and they have pretty good recommendation skills. Apart from that, the profit margin is high and you will soon be up and running.
3. Scaffolding Rental.
Unless you have enough information about construction, you might not know how vital scaffolds are for completing any project. They are used while plastering, roofing, and painting in high rise buildings. With a good amount of capital, a way of producing scaffolding, and keeping them safe, you will be generating good enough profit from just renting them out. Since you are not required to buy or produce them consistently, the overall cost of running a business is low and profit is good and if you have good networking skills, you might not have to find clients on your own.
4. Property Development.
This is another high profit-generating business that will bring a lot of opportunities. When we talk about property development we talk about land purchasing, renting, leasing, selling and even renting out furnished properties too. Mainly their duty is to turn basic ideas into reality with the help of planning and they do everything on behalf of the client.
If you are looking for property purchasing, selling or renting you can perform you own property search on Anniemaloney's comprehensive site.
5. Safety Gadget Business.
Safety protocols for laborers and for the overall safety of buildings are very important. While construction, ministries, and the government have a set plan of safety protocols that must be followed by the company at all points. While working civil engineers as well as construction workers have to wear safety gadgets including safety boots, helmets, glasses, protectors, etc. supplying this equipment is another very profit-generating business, so this might be another good choice for you.