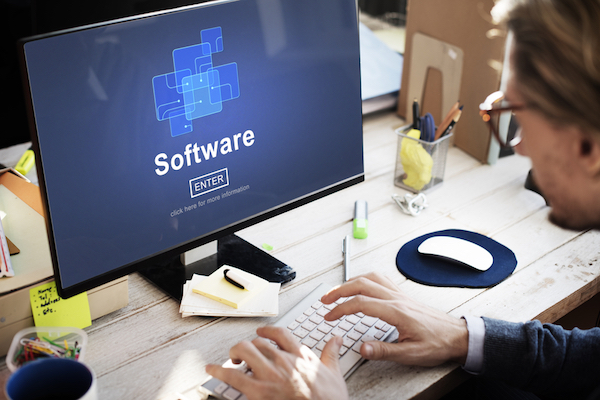 In as little as 100 days, the new coronavirus has managed to upend the lives of millions of people and disrupt the operations of thousands of businesses. For many, both work and entertainment have moved entirely online, causing the demand for digital systems and solutions to skyrocket. In a recent Call for Code Global Challenge, IBM outlined the top three areas that are in urgent need of rapid solution development:
– Crisis communication. In a crisis developing as quickly as the Covid-19 pandemic, misinformation can create huge risks or even endanger human lives.
– Remote education. With the majority of students forced to study from home, eLearning systems are being put under unprecedented strain.
– Community cooperation. Pandemic responders are looking for effective tools to help them quickly match people in need with available resources on community level.
As communities are bracing for many months of disruptions and uncertainty, tech businesses are working tirelessly on solutions that could help fight the spread of the disease and alleviate its consequences. It is therefore paramount that despite the time constraints this software meets the highest standards of quality.
The additional load put on software solutions highlights and amplifies many quality issues that were underrated previously. In these conditions, many companies are starting to look to software QA consulting as a solution. Let's examine the most sought-after types of QA in the market and assess the challenges they help tackle.
Functional testing.
In the bid to organize effective communication, education, and cooperation in the times of global emergency, developers create innovative solutions and implement new features to already existing systems. From intelligent alerts to exam proctoring to streamlined data analytics, this new functionality is desperately needed by end users, and teams are urged to cut time to market in any way possible.
A well-defined functional testing process that covers up to 95% of product quality requirements with extensive test cases and checklists ensures that all new features work correctly upon release and less time and resources are spent on bug-fixing.
At a time when users rely on your solution in increasingly high-stakes situations, robust functional testing is a basic must-have for every project.
Security testing.
With the majority of interpersonal communication now happening online, a growing number of messaging and conferencing platforms fall victim to external attacks. A stark example of such vulnerability is "zoom bombing" — incidents of privacy breaches during video calls via Zoom, an online platform that gained popularity following widespread quarantine measures.
Besides harassment from strangers and disruption of online classes, software vulnerabilities can potentially open the door to corporate espionage, identity theft, and blackmail. This is why more and more companies turn to software QA consulting to address their security testing needs.
The range of available measures is wide, from enterprise-grade vulnerability scanning to several types of penetration tests to a full infrastructure security audit. A team of qualified security experts can help you decide which tools and practices to use to make sure your solution protects the privacy of communication and safeguards sensitive data.
Load and stress testing.
Millions of people follow the latest updates on the pandemic response, send inquiries to authorities and health providers, hold daily video conferences with colleagues and family, or simply consume content to entertain themselves in quarantine. With peak loads increasing rapidly, it's no wonder that many online services and platforms are experiencing performance issues, even among solutions designed with scalability in mind.
Overarching performance testing allows avoiding these problems by identifying possible bottlenecks and component limitations early in the project, when the cost of fixing is low and the risk of downtime is minimal. Comprehensive load and stress testing that simulates real-life conditions helps engineers check system reliability and receive actionable recommendations on improving system latency and speed.
UI and usability testing.
Stay-at-home policies are forcing people to manage as many of their affairs as possible through digital means. This includes vulnerable groups of people such as the elderly and the handicapped, a lot of whom are not tech-savvy and cannot get the usual level of care due to social distancing. At the same time, pandemic responders and essential workers turn to digital solutions whenever applicable to minimize their exposure to the virus on the job.
More than ever, it is imperative for developers to provide solutions that are not only reliable and feature-rich, but easy to use and precisely tailored to professional needs. If UX and UI design is not the primary focus of your business, you can leverage software QA consulting to pinpoint and resolve usability issues and guarantee a seamless experience to all users regardless of age, ability, or occupation.
The importance of a mature QA strategy.
Among other things, this crisis has exposed a certain laxity of QA practices in the IT industry. A surge in demand and an inevitable surge in malicious activity showcase new instances where battle-proven, established quality assurance workflows could prevent serious problems, or even lawsuits.
Whether your company outsources QA or keeps an in-house team, we advise you to regularly  examine and optimize the steps of your QA strategy. Ask yourself, is it transparent and result-driven? Are you using the right tools and metrics to track performance, and do you implement the insights we get in a timely manner? Are there persistent bottlenecks or scalability issues that could be eliminated with automated testing?
Even if the overall flow of your quality assurance delivers good results so far, consider an independent audit as an opportunity to increase cost efficiency and future-proof your operations against other challenges the current crisis may throw your way.