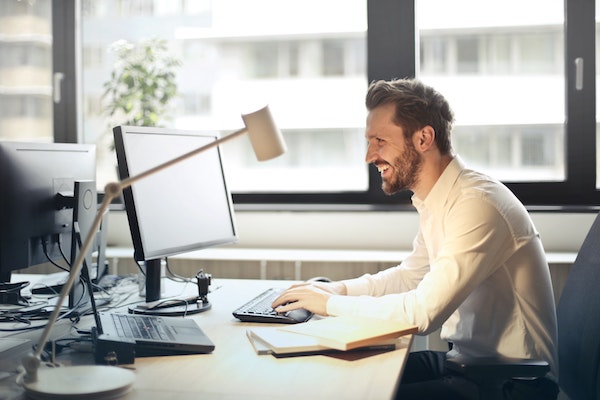 Nothing is more effective in enhancing small business communication than implementing solutions that streamline daily business operations. In a fast-paced, modern working environment where businesses need flexibility, the fax machine is becoming obsolete. But faxing is still widely used for communication, and there's a better way to make it more effective.
Online faxing offers a perfect solution to improve business communication in various ways. Here's how your small business benefits:
Build Trust With Enhanced Faxing Security.
If you're still using outdated technology, you'll likely find it hard to keep up with the latest security updates and regulations. The risk of sensitive documents sitting out in the open on an office fax machine is very high. Confidential information could easily fall into the wrong hands. According to eFax, a leading online fax service provider, businesses can enhance security with online faxing.
Online faxing enables you to eliminate the risks of exposing your sensitive information to unauthorized people or losing documents. With advanced features like SSL encryption and password protection, you can ensure privacy and assign access only to authorized personnel. Through this, you get to build trust between your business and clients.
Enjoy Real-Time Accessibility.
When your small business uses a fax machine, you're limited to using it only during office hours. If you work remotely or sometimes outside office hours, you can't have access. Also, when your machine gets a lot of use, clients will often get a busy signal when trying to transmit documents, which is bad news for your business operations.
Online faxing makes it easy for you to stay accessible anytime, anywhere on any device. Whether you're closed for business or working outside the office, you can easily send and receive faxes in real-time. An online fax system is always online and never busy as long as you have an internet connection. This ensures seamless business communication.
Get More Done.
Ask any employee who uses a traditional fax machine about their experience, and you'll likely get a negative opinion. Why? Because fax machines can be tedious and a challenge in working environments where smooth workflow relies on constant communication via fax. With cloud faxing, you can get more done with a more efficient and streamlined workflow.
Online fax allows you to:
Send unlimited pages
Send faxes via email from any device
Send faxes to multiple recipients at once
Received faxes in PDF or TIFF file formats for easy and quick digital storage
Customize faxes with own logo and other details
Schedule faxes to be sent at another time
Redirect Cost Savings.
A traditional fax system requires running and maintenance expenses like ink and paper, local phone line service, long-distance charges, server maintenance, and repairs, which can add up quickly. In order to remain competitive, small businesses should invest in cost-efficient solutions. Online fax not only streamlines business communication but also saves you 75% over traditional fax.
Without expensive hardware to maintain and more space in your office, you can redirect your cost savings to other business operations that offer better ROI. Most online service providers provide usage-based service subscriptions, which ensures you only pay for what you use without incurring additional expenses.
Conclusion.
Faxing is here to stay, but only those businesses that shift to online faxing will enjoy the added benefits of enhanced security, cost savings, convenience, flexibility, and improved business communication. When you're ready to migrate your faxing capability to an online fax provider, work with a trusted company that helps businesses across many industries.
The right online fax service provider should be able to deploy a custom solution for your small business to enhance business communication, boost staff productivity, lower your overall fax costs, and free up your IT team for more vital work than fax troubleshooting.