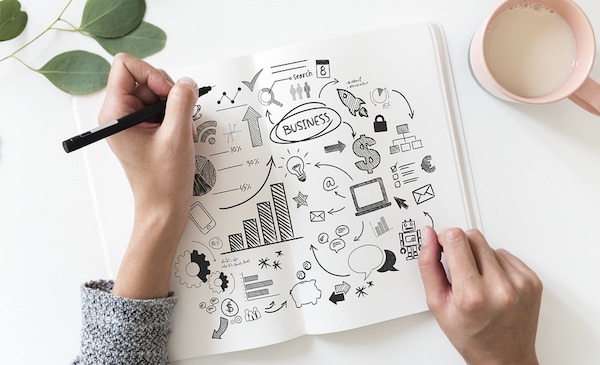 The costs associated with operating a small business can weigh heavily on growth and the ability to compete with other companies. Streamlining some of those tasks can help ease the burdens, and there are many ways your company could be streamlining which not only saves you money but increases productivity and customer service.
Here are some ways your business could streamline some of its day to day functions.
1. Business to Business Communication.
Also know as B2B, business to business is a form of commerce that takes place between two businesses rather than business to consumer. Business to business relationships are just as important as business to consumer relationships, as these businesses work together to bring the finished product to the consumer. The communications between businesses working to meet an end goal is vital to the success of each business, and these communications can be improved through e-commerce. Sharing information virtually will speed up communication, increase sales and improve cash flow. Empowering your employees to aid in this communication will make the process even better.
2. Outsourcing.
There are some jobs your small business may not have the expertise or the time to perform. These are the tasks that can be passed to professionals outside your business. Outsourcing saves time and money. If you send all your income and tax information to an accountant, then you don't have to take the time to learn about tax and finance laws and practices and can focus on business operations. You also save money because you don't have to hire a full-time employee to handle the tasks. An accountant my only spend an hour or two per week on preparing your income and tax documents.
3. Mobile Technology.
The days of the landline are almost gone and for good reason. There is so much more a business can accomplish with mobile technology. Customer service is important to every business, and if you run a business that offers products and services to consumers through e-commerce rather than a brick and mortar store, that service becomes even more important to your success. A linked phone allows all your employees to share in the same communication no matter where they are and up to five phones can be linked. A great benefit to this type of setup is you can allow text communication with your customers, and if you don't have the answer the customer needs, perhaps someone on the team does and can step in to answer those questions. This is all set up through an app and can be utilized by existing phones. According to Ninja Number, the app tracks your customer communications so you can keep track of who received a response. It's like having an additional team member!
4. Your Business Software.
Your business software has the ability to allow all of your employees to have access to the same information no matter their location. You can share cloud storage and utilize spreadsheet software to track inventory, clients, tasks and vendors. By allowing your team access to the same software and files, there is no need for paper files which can take time to manage, from labeling the files to tracking the paperwork. These files can even be accessed on a mobile phone or tablet if you're away from your desk or work location. The setup to start utilizing these processes is simple and takes little time, yet reaps huge rewards.
5. Stay on Task.
Staying on task sounds easy, but if you don't have a plan, your team won't be able to stay on task with you. Keep your plans and goals updated and shareable. Have metrics set that are attainable and a goal for growth each year. Having these things in writing will increase your chance of success.