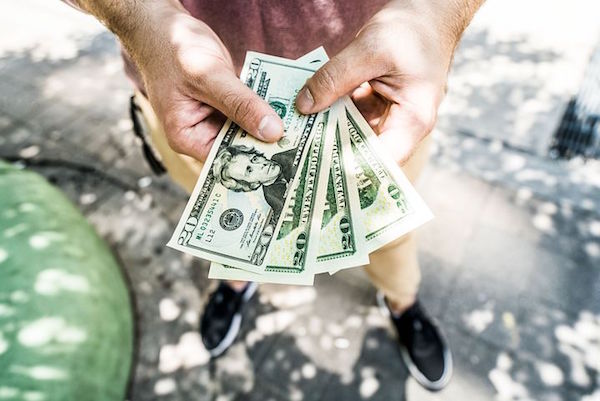 The coronavirus infection has spread to more than 175 countries and territories. More than a million cases of infection and 50,000 worldwide deaths have been reported. To control the spread of the disease governments have imposed sweeping quarantines. India, China, and many other countries are currently under lockdown.
These measures, while necessary, have disrupted lifestyles and destroyed livelihoods. The quarantining measures have also impacted remittances.
Scarcity of cash.
The duration for which coronavirus can survive on currency notes is not known. No scientific study has found any conclusive evidence yet that coronavirus spreads via currency. Even so, the WHO has advised taking precautions while handling paper money. Countries such as China are seizing and quarantining vast amounts of currency suspected to be contaminated. Although this may sound excessive, many consider it a justifiable precaution in light of the rising death toll. Such measures have created a scarcity of available cash in circulation.
Several countries have switched from paper to polymer currency notes. Many more are planning to do the same. However, many of these switches took places much before the viral outbreak. We don't have sufficient evidence that viruses are more readily transferred via paper than polymer. However, polymer currencies bring other advantages including durability and longevity. They are also considered harder to counterfeit. Regardless, physical money is becoming scarce. It is gradually but inevitably falling out of use.
Diminished acceptance.
A more important factor than scarcity has greatly contributed to the decline of cash. Millions of people have become averse to touching, carrying, and using paper money. In countries such as India the central banks have not yet cautioned the public against using currency notes. Nevertheless paranoia has taken hold. Fewer vendors now take cash. The acceptance of paper money has sharply declined.
These factors have forced citizens to switch to digital means of payment. Bank transfers, online shopping, and digital wallet payments have all seen a notable rise in the weeks since the beginning of the lockdown. There is a growing preference for online transactions due to the ease, speed, security and control that users have. Digital transfers will continue to gain popularity long after the pandemic has passed. The same applies to international remittances. Ria Money Transfer encourages all customers to send and receive remittances directly through bank accounts.
Sending digital remittances.
For sending money to your family we suggest using one of our online options. These include the Ria website, the mobile web, as well as the Ria mobile app. Please avoid visiting Ria's physical offices for the duration of the lockdown. Sending remittances to your loved ones via digital means has additional advantages. Repeat transfers are significantly faster and more convenient. You can readily check the latest conversion rates and fees. Online transfers also allow you to track your transactions from end to end in real time. Ria is now making its very popular app available in more remittance corridors.
Receiving digital remittances.
For a beneficiary to receive a remittance transfer into a bank account, the sender simply needs to provide the account information while sending. It is great for beneficiaries to have remittances deposited directly into bank accounts. This way you can avoid having to step out of your home to visit a cash pickup point. Account-to-account transfers consistently have the lowest transfer fees. You can readily load the money from your bank account into your favorite digital wallet and start shopping online. Account-credited remittances let you easily pay your bills online. All these features also save you multiple trips to banks and ATMs.
Unbanked recipients.
We recognize that many of Ria's customers reside in remote areas. Some of them are still unbanked. For such customers Ria would continue to provide cash pickup services. However, lockdown measures are impacting business hours. We recommend that before stepping out to visit a cash pickup agent you contact them to check if they are open. Ria will also continue to provide cash home delivery services in Armenia, the Dominican Republic, Hungary, Morocco, Nicaragua, Peru, the Philippines, and Vietnam. You can rely on Ria to be your trusted partner for remittances throughout this difficult time.
Hemant G is a contributing writer at Sparkwebs LLC, a Digital and Content Marketing Agency. When he's not writing, he loves to travel, scuba dive, and watch documentaries.