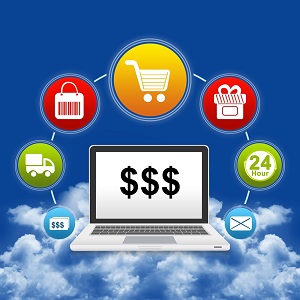 There are many mistakes entrepreneurs make when they first start their business. We highlight the two most important ones we think can make or break your business.
1. Not ensuring that your business model is profitable.
A big mistake a lot of entrepreneurs make is to decide that they want to open a business out of passion, but they do not work out whether or not it will be profitable. We might know of that entrepreneurial friend of ours who've started a business based on their passion – let's say, the guy who opened a board game shop using shopify stores and he figured that his passion and love for board games would see his shop through. If he didn't check to see if there was enough demand to support his shop and his idea, chances are he didn't succeed and wasted his time and money.
Do not repeat his mistake! Work out if your business idea is profitable in advance.
Let's take the example of running your own Amazon business. Every time you successfully sell an item on Amazon, you have fees that you need to pay. If you want to sell items using Amazon's FBA program, there is a base fee of $2.54 for most items plus Amazon is going take a twelve to fifteen percent commission fee. One very profitable business model that we've looked at in the past is importing items cheaply from China – such as aliexpress dropshipping – put your own private label on it and then sending it to Amazon and having them fulfill the orders through the Amazon FBA program.
If  you wanted to do this here when working  at your profit margins you would need to  take into account the Amazon fees and  if you choose a mess on this you usually  work out but if you're selling an item  for less than $8 you're almost certainly  losing  profit.
Really, if you do the maths, you work out that you need to be selling items that already have a very low production cost for at least $10 on Amazon to be making around 25% profit margins.
You might be sitting here thinking that of course you need to work out whether the business model is profitable or not, but you would be surprised at the number of entrepreneurs that don't do this. They open a business and they hope that profits will come in if they're opening a business that they feel passionate about – it won't. Make sure that you do the maths first and ensure that the numbers add up.
2. Not focusing on your strengths.
As you run your business, you're going to quickly discover that the most important resource that you have is time. As a business owner, you want to maximize your time doing the things that are going to make your business profitable. For example, as an online seller you want to spend your time sourcing products at a price lower than the market demand, so that you can resell them and make a profit.
It won't be good to spend your time doing the grudge day-to-day tasks that admittedly are necessary to keep your business running but, a skill intensive and that you don't have those skills and so take you a long time to finish them.
For example, a very common one is taxes. People often bring this up as an example and it is true – you don't want to spend a whole day completing your taxes, when you could hire a professional who will do it for you in an hour.
Think about it, that is a whole day that you could have spent sourcing products, that could be making you money.
Another sticking point for businesses is design, such as logo design. Here's the truth – it is much better to go to fiverr.com and find an artist there who will make you a logo professionally for five dollars then, it is to spend half the day learning how to use Photoshop and trying to create a logo yourself. Value your time and don't try to do everything. Seek help from people that can help your complete tasks that you aren't good at, so that you can focus on the tasks that you are and grow your business.