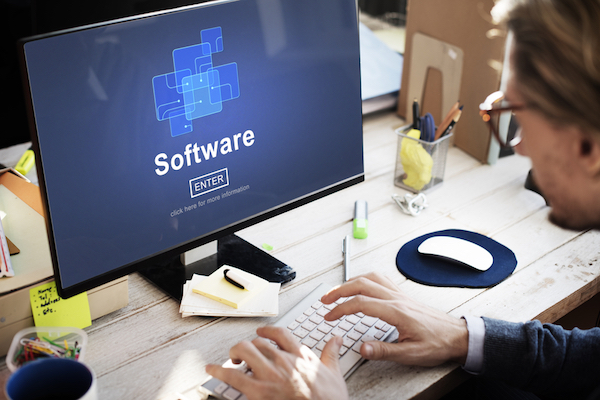 Over the last five years, the subscription fee paid for SaaS solutions has increased by 20 times, as more and more enterprises are turning towards SaaS owing to its flexibility and cost advantages. The love for SaaS is growing!
But, is that simple and easy to sign up for SaaS solutions? One wrong decision and you can find yourself stuck with a SaaS product that you don't even find useful! What, then, can you do to avoid committing such a mistake?
There are some questions that an enterprise should ask themselves before buying a SaaS product. Let's have a look at them.
1. Does it solve our problem?
What is the problem that you are trying to solve with the SaaS product? Does it offer effective solutions?
For this you need to do an intense research of your business requirements, measure the gravity of the problem that your team or business is facing, and then define the problem. You should then look for potential solutions and see if the SaaS product offers those solutions.
2. Are there enough happy customers we can speak to?
Ask your vendor for a list of companies that are existing users of their SaaS product. If possible, get in touch with them and try to get information for these questions – Are there any deployment challenges? Does the vendor have technology expertise? How efficient is their customer service? And many more that you can think of.
3. Can the product be tried before purchasing?
Check with the SaaS company if there is a way you can test the product before having to make a complete purchase. This will allow you to gauge the effectiveness of the product, and save your business from buying a product that you may not even need. Some vendors allow you to do that through their 'concept-first' SaaS delivery model.
4. How effective is the service-level agreement (SLA)?
Make sure you have a clear understanding of the service-level agreement before buying the product. The agreement should cover the performance required of the vendor, how the performance will be monitored, and the time frame for addressing and fixing issues.
An SLA creates trust between the enterprise and the vendor, and ensures that the vendor will try his best to offer effective solutions and address problems.
5. Does it offer us flexibility?
As you grow over the years, your needs and requirements might change. How feasible is it then to accommodate the changes in the product? Does it allow you to scale up or down? Are there any additional costs that you will have to incur?
It is important for you to ask this question as the world is changing rapidly and you need to evolve to keep pace with it. The SaaS product should be able to accommodate changes, if any.
6. Is it easy to exit?
In case you end up dissatisfied with the product, how easy is it for you to end the agreement? As more and more companies struggle with SaaS customer retention, there are few enterprises that, though dissatisfied with the product, find it difficult to exit. Either the cost of switching is high, or it's only a few months into the 12 month agreement.
Therefore, it is very important to have a clear idea of the exit strategy. Discuss this with the SaaS company before buying the product, and list down key points like data ownership, minimum notice period before exit etc.
With no dearth of SaaS products available, it is imperative to find the right SaaS solution for your business. One that solves the problems of your business effectively. One that has the right solutions. So, ask yourself the above mentioned questions before making a decision.