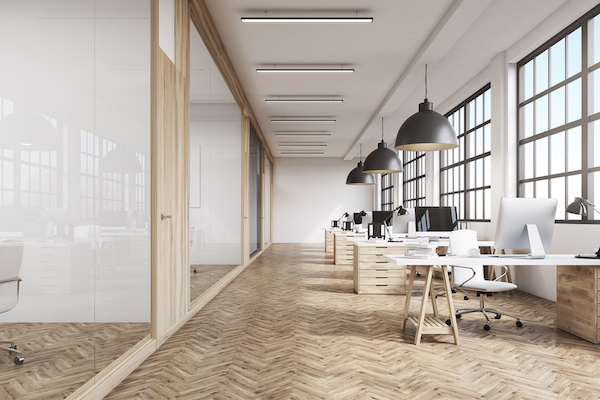 Since you and your employees will be spending most of your time in the office, it just makes sense that you put extra effort into choosing the best office space for your business. In addition to that, a conducive working environment could improve the efficiency of your employees in handling their respective tasks.
So what makes the best office space for your business?  Well, the answer basically depends on the unique needs of your business. That is why it is important to know your requirements first before you start looking around, where you search for offices to rent in Munich or other business-friendly cities like London.
Below are some of the ways on how to pick the best office space for your business:
Ask For Help From An Expert.
The process of searching for an office space can be a bit overwhelming, especially if you are a first-timer. Fortunately, there are professionals you can rely on in the real estate industry. These professionals may include commercial real estate brokers or agents who are familiar with the different rental office space options within your area. With the help of these experts, it can make the process much easier, enabling you to save more time and get more options when looking for a smart and professional office space.
Consider Accessibility And Location.
One of the most essential factors in choosing the right office space for your business is location. Having an office space that is located in an accessible area is crucial for the success of any company, big or small.
In a lot of developing cities, lack of parking spaces and traffic are big concerns for workers. One study reveals that almost a third of the employees come late to work once a month, with 50% of these employees blaming the gridlock and heavy traffic for their tardiness.
With an office space that is accessible to both private and public transportation means, employees do not need to worry about getting to and fro work everyday. Aside from that, your potential clients may find your office with ease. So, having an office space near the business district or one that's close to essential establishments, such as coffee shops, bars, malls, and restaurants, may increase employee morale, as well as your profits because people can easily spot your establishment.
Consider The Size As Well.
When it comes to choosing an office space for your business, size matters a lot. However, it does not mean that the bigger it is, the better it is for your business.
Size is a vital factor, most particularly if your company will be housing several teams and will continue to hire more employees as years go by. So, before you settle with any office space, make sure to consider the size of your company and pick the best one that will accommodate all of your employees without compromising their comfort.
Make Sure The Office Space Can Accommodate All Your Technological Needs.
A majority, if not all, of businesses today rely on Internet connection, which is an important factor when selecting an office space. There are several office spaces equipped with an Internet connection, which is usually included in the rent. But, make sure that your chosen office space has a stable, fast, and reliable Internet connection to avoid productivity issues. Also, check if the office space can accommodate infrastructure changes in accordance with the technology needs of your business.
Check The Rental Cost.
The rental cost of any office space is something that should be strategized effectively. It may also affect your business net income and determine the reserve levels it can manage. When selecting an office space, it is also important to choose the one with no hidden charges for maintenance fees, association dues, or parking fees. Furthermore, determine if the facilities included and location match the price of the office space.
Consider The Design And Layout Of The Office Space.
The design and layout of an office space is an important factor to consider since these impact employee engagement, satisfaction, and productivity. The feel and look of your office reflects your business culture, and says a lot on how you value your employees and your business.
In recent studies, the primary factors that should be considered when it comes to office design are air quality and ventilation, proximity to nature, look and feel, artificial and natural lighting, acoustics and noise, and office layout.
Don't Forget About The Parking Area.
Parking area is a crucial factor that most business owners often overlook when finding the perfect office space. If most of your employees have vehicles, it is essential that your selected office space has a designated parking area. This would enable them to come to work on time as they won't have to worry too much about finding a parking area for their vehicles.
Bottom Line.
Regardless of your reasons why you are looking for an office space for your business, it is always important to do your search wisely. Consider your employees and your business needs. Younger employees these days prefer working in a trendy and comfortable space where they can easily collaborate with their teams, while older workers prefer one that offers privacy. So, choose an office space that will provide comfort to your workers for them to be happier and more productive.