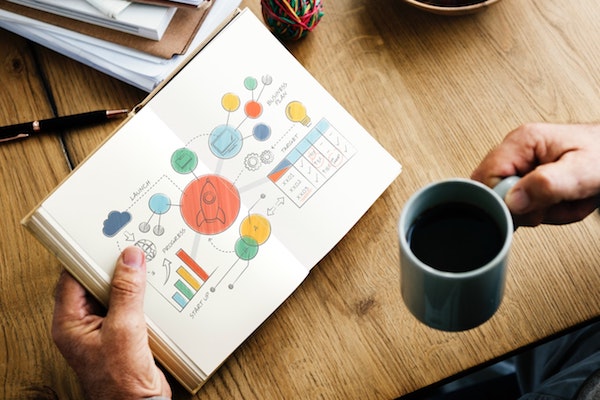 by Jovan Miljevic, Head of Marketing at Nifty
90% of all registered startups fail to survive the first year.
This fact is not a motivational quote. It is a warning to make you think.
What do you need to accomplish to be in that lucky 10%?
The truth is, to survive in a startup jungle, you need to prepare yourself for a rollercoaster of emotions.
A constant struggle with:
Stretched budget
Deadlines
Team collaboration
Delegating tasks
Project overview
Stakeholder expectation
Own limitations
But we need to ask ourselves what makes a difference between a successful and failed startup?
Along the way, we found out that preparation, real expectations, inner motivation, and hard work are the most important things to get straight before you even start developing a startup.
Here are some of the most crucial practices to incorporate in your business plan before you start developing a product or a service.
The product needs to fit market demands.
Your startup idea may sound mind-blowing and innovative. But that's not enough.
It would be best if you made sure that the market is ready for such a thing. In other words, before you launch a beta version, you need to do extensive research on market trends and demands. That is the biggest reason for a Startup failure.
The worst case is to end up with a final product that no one wants.
When you dedicate time and resources to develop a product – invest even more time for market research. Does your product fit the trends?
Startup project overview.
When you finish your research and start to develop a product or a service, you need a quality project management software to have an organized, well structured, and transparent overview.
Advanced project management software like Nifty, developed an all-in-one overview on Project, Milestones, and Team workflow progress.
Using project management software tools, you will have a broader perspective of workflow and task progress in real-time.
It will increase productivity, transparency, document sharing, and team collaboration in general. Automation of the processes will give you time and resources to focus on other essential things to grow a successful startup.
Sustainable growth is critical for survival.
Growth is a hot topic in the startup world.
But, are the fastest growing startups always the most successful?
The answer is, no.
Growth with no scalability is pointless.
Before you decide to grow your startup, have in mind the complexity behind that process.
Do you have enough resources to follow up with those changes?
That's why sustainable growth gives your startup time to incorporate all necessary adjustments, with no unexpected issues.
Getting overwhelmed – is the road to failure.
Your focus needs to be on sustainable growth, and to avoid unnecessary inertia – reconsider your limitations before you jump into uncontrolled growth.
Educational company culture.
Culture is a product of team members, processes, and a common goal you are reaching altogether.
Productivity is not the only parameter to show the growth of your startup.
One thing is even more critical. It's trustworthiness.
Aim to create a trustworthy work environment.
The best way to achieve that is the precise relation between the team leader and other members.
To succeed or to fail is determined only by how willing are you and your team to achieve the primary goal – success.
Conclusion.
The bottom line is that stakeholders are interested only in how to increase revenue.
But behind revenue is a well-oiled machine working 24/7 and balancing between product development, team collaboration, a healthy work environment, project management, and a high level of motivation and much more.
Building a startup is a hard job, and if your business survives the first year, you are lucky!
That means that you have a product that meets market needs; you control all aspects of a workflow; you achieved sustainable growth; your team is working as one toward the same goal.
But there is a lot of hard work to get a significant success and position your startup in the list of survivors.
What is your biggest struggle growing your startup?
Please leave a comment and share with us your startup journey!
Jovan Miljevic is Head of Marketing at Nifty. With the goal of helping people in Saas startups to find their way into the maze of customer acquisition, he's offering insider tips and tricks, based on proven techniques and real-life situations.