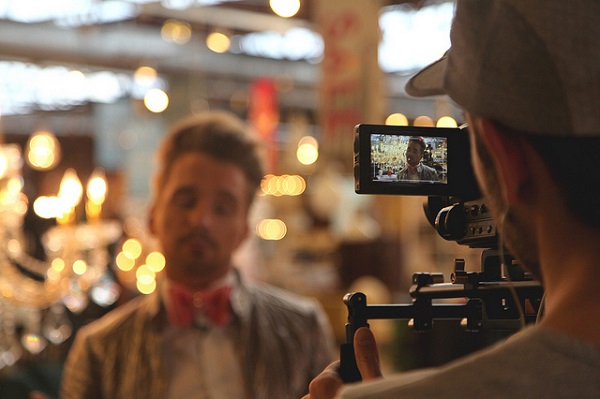 The best advice when it comes to video marketing is to employ a video editor to help out in beautifying your content instead of editing yourself and you will see how easily and without too much expense you can recruit a video editor so that you can focus on building a company.
Currently, whether you produce daily video and advertisement content or want to extend your company online with video, one of the biggest mistakes that you may make is editing the videos yourself to save money. However, outsourcing is the number one way that you can potentially increase the video output by 10 times, and is low-cost, not to mention it will help you in focusing on your content more and increase your daily output.
You might not have an idea of what to expect and what to be prepared for, and what's a reasonable cost for the job you want when you want to employ a video production company which is why in this article you will find tips to keep under consideration before hiring a video editor.
Budget.
Before you go any further it is best to keep under consideration; your budget for the entire marketing chunk. Depending on your budget you can skim out many video editors willing to do the work you need and depending on your required skill set and budget you can choose the best video editor for the job! Marketing is as important as the product itself so if you are shooting videos with a rookie video editor to cut on expenses, then the bad video quality will in-turn generate less revenue than high quality but expensively made video by a professional video editor.
Local or International Editor.
You will settle on a local video editor or overseas video editor for the first thing you need to do. And of necessity, both of them have their advantages and disadvantages. Someone in your local area video editors would probably cost you a little more per hour, but you can get them to come to your home or to work with you and edit your content in front of you.
An international video editor would typically cost you less per hour. But, you will need to ensure that both of your time-zones sync to a proper time's work as going international can create huge barriers ranging from time, language and communication barriers. When hiring online video editors, it is also necessary to check whether their internet connection is up to the mark or not since urgent deliveries are delayed because of bad internet connections. So perhaps an online editor may not be the best solution when you have something that is needed to be submitted urgently.
Judging their skills.
There are a couple of things you want to bring in to get the best results as for the actual job description. The first is a bit of a description of the kind of edits that you are trying to do, and the kind of turn-around times that you foresee of this user, or the person you are searching for. You should also ask them for examples of video edits that they have previously done and you will be asked to provide them with the findings of an internet speed test based on whether they will be able to deliver on time in order to determine how fast their internet is.
Shortlisting applications.
The next move is to simplify the requirements to a shortlist. So, what video editing program do you want to do as you review all the applicants, and have they followed the direction and achieved what you told them to do on the job application?
A professional video editor you're searching for will name something like Adobe Premiere Pro, Final Cut Pro or even Avid or Sony Vegas as his main editing tools as they're all more professional video editing tools so that the editor typically is more competent than someone that classified iMovie as their primary video editing tool.
You must be specific on your demands and make sure that your instructions are correctly conveyed so that judging and shortlisting applicants will be swift and simple. Giving incomplete instructions can lead to a problem for you and the applicant as well.
Find the Best One and Stick With Them.
Saving yourself money, paperwork and a few distractions with the same group rather than potentially saving extra bucks by recruiting a new team for each video project. Ultimately, you will be able to keep the videos clear, consistent, and accurate, so that the final videos will appeal to different styles. Finally, the preferred video editor should be an extension of your marketing team. With the same team, you can build trust and long-lasting relationships, and the video team can get to know you and really appreciate your love.
Conclusion.
When consulting video editors to hire for your products, you must make sure that the video editor is appropriately skilled up to the demands of your video edits. It is also to note that one must not constantly change video editors after every project. Although you may find other video editors that appear to be doing a good job but for less cash, yet you must not give up on your hired video editor.
Video Source:
https://pixabay.com/videos/video-recording-cinema-camera-26537/