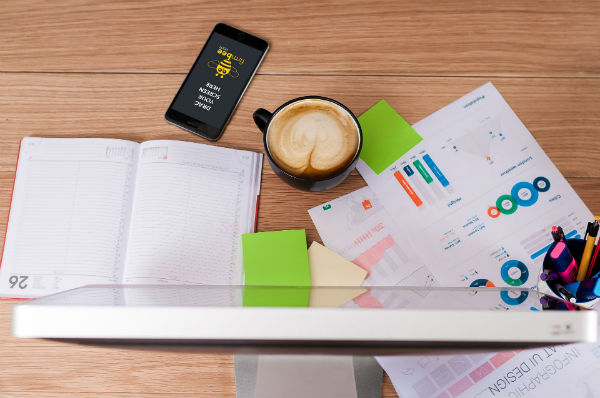 Working a 9 to 5 job is undoubtedly frustrating for most people. It's exhausting, and you usually find yourself struggling to make ends meet after endless work hours. To top it all off, you don't get enough days off to spend quality time with the people you love, leaving you with the unsettling feeling that you're wasting your time and your life.
As a solution to that, lots of people have started looking for ways to start an online business from home that provides flexible hours and an extra income. Thanks to the internet, we're now able to make a very decent amount of money from home doing the things we're already doing for free.
In this article, we will teach you how to use your hidden skills to start an online business from home that will allow you to regain control over your time.
Why Having a Side Hustle Is Important.
Having a side hustle is crucial because it motivates you to re-engage with your passions without putting pressure on yourself since you still have your day-to-day job. Besides that, it allows you to turn something you love into a home business that can bring some extra money and relieve some stress at the end of the month. Moreover, they make you learn valuable business skills such as branding, marketing, customer service, and more.
The pros of having a home-based business.
Having a home-based business has many pros. For starters, you don't have to rent an office nor pay two separate utility bills, since you use resources you already have at home.
Commuting to work also isn't an issue. You might need to drop some of your products to the post office to ship them to your clients, but that's about it. In many countries, it is also possible to get tax deductions. Depending on the laws and regulations of where you live, you can deduct some of your household expenses against your business income. You should also visit https://onlineacademy.com/ if you're serious about making money online. They provide in-depth info on how to get start, be profitable and also scale your business without having to spend your entire life in front of a laptop.
The flexible hours that allow you to whenever you want are another pro that many home-based-business-owners mention when asked about the advantages of their business. After all, you could work in your pajamas if you wanted to.
Cons of having a home-based business.
Unfortunately, it is not all fun and games when having a home-based business. It can be difficult to tell personal and business resources apart, which means if you're claiming for a tax deduction, you need to take extra care of having everything listed and apportioned.
The second thing is distractions; at home, they are everywhere. Your family, pets, digital devices, and even that annoying need to check what's in the fridge every 15 minutes can seriously harm your productivity. It can be a pitfall for people who aren't that self-disciplined since no one is around to keep an eye on you while working and motivating you to continue.
On the other hand, it might be hard for some people to manage their time. You can't physically separate yourself from work because it's right there living with you. And it can be tricky to keep some time for yourself
When you're just starting with your home business, it might be challenging to prove your professionalism. Traditional offices give off a sense of expertise that people simply won't get when they arrive at your home to do business with you. If you are considering starting a business in consulting, financing, or other related fields, consider meeting people at co-work spaces to get a more professional vibe.
Finding a Need to Fulfill.
Starting an online business from home is not as easy as it sounds. First, you will have to figure out what kind of business you'd like to start. If you want to open an e-commerce store, you'll have to think deeply about what that store should offer. Think about your niche, and the profitability of it and which one to zero on.
There is an easy way to think of what you should offer to your possible clients. Start by thinking of something that makes you passionate. It can be a hobby, talent, activity, or interest, and think of ways you can monetize your love towards that specific thing.
For example, if astrology has become one of your most significant interests in recent years, you can think about opening an online shop where you sell products with cool astrology-related designs. You can then check to see if the current astrology-related products match with your idea and set out how you want your products to look.
It goes like this: once you know your niche, you ask yourself what needs aren't being fulfilled in the market. Most of the time, you will find this unfulfilled need first, and it will guide you to the right niche on its own. If you can't find it, the internet is your best friend. Go on forums and see what people are asking, what solutions aren't provided yet. Conduct keyword research and find keywords with a high volume, but little competition that relates to your brand new home business.
Figuring out what your business will offer.
Once you've found the need you are going to fulfill with your products, think about how you're going to do it. Look for your direct competitors and take notes of what they're doing, and how they're doing it. Also, see if you can find out which aspects of their business are the most profitable.
Doing so will give you a clear idea of what people are willing to pay for and what your company should offer. Always remember to put your spin on it, though. You want to offer something that's both new and lucrative.
Writing copy that sells.
After you've figured out how and what you're going to offer. It's time to focus on creating content for Social Media and maybe even a website. Your copy will be the direct connection between your product and your client; you can think of it as your sales pitch; it will either make it or break it. Thankfully, there are proven elements your copy must have to be as effective as possible:
Use a captivating headline that catches your potential client's attention.
Demonstrate how your product fulfills your clients' needs.
Proof that you're qualified to create such a product or offer such a service.
Use testimonials that validate your product/service.
Write descriptions of what you offer and how it will improve your client's life.
A compelling offer and guarantee.
Enough urgency so that they feel like they will miss a once-in-a-lifetime chance if they don't buy your product right now.
Build a website.
A well-designed website speaks louder than words. It's a compelling way to let potential clients know that your business is legitimate and professional. You might think that building a website is very hard, but many different platforms offer templates you can use. A rule to live by is keeping your page as simple as possible.
Make sure your page looks tasteful and clean, white backgrounds work wonders, and the use of simple fonts will get the job done.
Your website has to be user-friendly, so make sure your navigation is as intuitive and straightforward as it can be. It has to be fool-proof. Your checkout should be just two clicks away from your home page.
You can create an opt-in offer if you want to collect email addresses, which will be useful to promote your new products through an email newsletter.
And lastly, don't go overboard with graphics if they don't bring anything valuable to the table. Remember that the keyword is "simple."
Five home-based businesses you can start right now.
1. Selling bulk products.
There are thousands of products abroad that are not available in your country. These products give you the chance to import them in bulk and retail it for a profit. There are only two things that you need to consider, your local import and export regulations and if you're easily able to store and ship the products from home. If you can, you might have a great home business idea in your hands.
2. Homemade products.
If you enjoy handcrafting, you can start an online business selling your homemade products. Whatever benefit or novelty you bring to the table will be your selling point. You have total control of what goes into what you make, so you can offer a higher quality from what's being offered on the market or manufacture your products a certain way so that it appeals to a specific audience.
3. Sell your service or expertise.
If you're a sound designer, writer, or teacher, you can provide your knowledge and skills for money. You can babysit your neighbor's kids, be someone's tutor, write blog posts, design simple logos, be a language teacher online, and more. As long as you're good at something that people are willing to pay money for, you're all set.
4. Start a dropshipping store.
This alternative takes the weight of storing and shipping off your shoulders. You become a distributor of other people's products. However, you can design your products, and later produce, store and ship them through a dropshipping supplier. It comes as no surprise that this selected supplier has to be extremely reliable and trustworthy to ensure customer satisfaction.
5. Grow a community.
Building a community allows you to profit off of your following in multiple ways. You can advertise products to your social media followers and get paid for it, or you can become an affiliate and earn commissions after someone buys a product using the link you provided. You must know, however, that growing a community takes time and effort, so you might want to skip it if you're looking for a quick fix at the moment.
It's Time To Get Started.
We're lucky enough to live in a time where there are many things that we can do to make a living. It's no longer required to spend your entire life behind a desk. All you have to do is ask yourself what you enjoy doing and create a business out of it. Analyze your surroundings and wonder what's missing or what can be improved and how you can solve it. You'll soon find a profitable online business idea that you'll be able to run from the comforts of your own home.