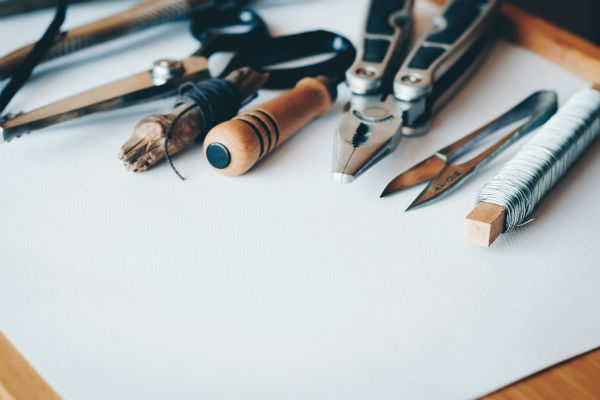 by Leonard Callejo, Director of Online Marketing at Cisco Webex
Small-and medium-sized businesses (SMBs) can face pressures that larger organizations may not. These range from budgets being significantly smaller, profit margins being squeezed, and employees juggling various roles to meet the needs of the company. Every investment needs to be carefully scrutinized to ensure it can deliver tangible ROI and positively impact the business.
There are a lot of different small business tools out there that can help SMBs maximize productivity, increase efficiency, and run as smoothly as possible.
Consider investing in these four software categories to improve business performance and bring in more revenue.
1. Marketing automation software.
Attracting new customers and nurturing them along through the sales pipeline is what every business tries to do effectively and efficiently. In today's market, businesses need to employ a combination of inbound and outbound marketing techniques to attract qualified buyers across all channels. Customers seek information from businesses when and where they want it. In order for businesses to deliver an always-on experience that will effectively deliver the right piece of content at the right time along the buyer's journey, investing in powerful marketing automation software is essential.
Marketing automation software will help to create logical buyer journeys, provide data insights that drive targeting the most valuable customers and prospects, and enable agile development and optimization of marketing campaigns that ensure that you are maximizing your marketing investment to drive revenue. There are a variety of powerful, low-cost, SaaS-based marketing automation tools available that enable SMBs to deliver buyer journeys and experiences like the big players.
2. Customer relationship management software.
As your business grows and builds up its customer base, keeping track of every client and sales prospect becomes more difficult. That's where customer relationship management (CRM) software comes in.
CRM platforms provide a single, centralized repository of customer information to guide your sales, marketing, and support teams. Customer preferences are easily cataloged, account changes are updated in real time, and communications with sales leads are documented. It's the simplest way to keep track of what's going on with your customers and make sure that every interaction between your business and your clients is a positive one.
3. Project management tools.
Despite their relatively small operational footprint, SMBs can still manage highly complex jobs, ranging from internal software development projects to client-facing deliverables. These tasks may involve multiple departments and stakeholders working on various assignments that need to be tightly aligned in order to meet production deadlines.
Without a workflow or project management tool to keep everyone in sync and contributing at the right time, a project may not be completed as efficiently or cost effectively as possible. If project delays stemming from poor or non-existent communication are a common occurrence, project management tools can help better coordinate your teams and business units.
4. Communication and collaboration platforms.
Growing businesses often run into communication problems as they enter new markets and see their headcount dramatically increase. Facilitating strong communication between branch offices, contractors, and remote workers – not to mention your vendors and customers – is essential.
SMBs don't need to break the bank to obtain high-quality communication and collaboration software. There are many free or low-cost conference call and video conferencing platforms that offer powerful features, such as screen sharing and HD video, that connect employees and drive productivity. In addition, team collaboration apps are increasing in popularity which enable things like group messaging, digital whiteboarding, and file sharing. Not only does this keep your teams better connected, it also paves the way for recruitment and hiring anywhere, allowing you to build a remote workforce with the best talent to support your growing business.
Technology helps level the playing field for small and medium sized businesses, giving the tools to improve productivity and efficiency, manage complex systems, and drive innovation. With so many options, it's important to carefully consider a tech stack that best aligns with your goals and which can have the biggest impact on your business.
Leonard Callejo, Director of Online Marketing at Cisco Webex, is a successful enterprise software digital marketing leader that has built agile, data-driven demand generation cultures that span start-up, high-growth, large enterprise and turnaround business situations. He has managed award winning, distributed, remote marketing teams spanning the globe for over 20 years. Currently, Leonard leads online marketing for Cisco's Webex.com, a leader in software-as-a-service (SaaS) video conferencing and team collaboration solutions.